Believe Me These Body Parts Show If Someone Has A Crush On You.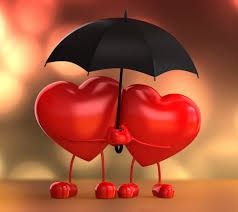 He or She is Relaxed: Meaning, when a guy's shoulders are relaxed, his hands and arms are uncrossed, and his jaw is also relaxed, this is a clear indication that he might have a crush on you.
You can See His or Her Hands: Be happy if you are with a guy or a girl and his or her hands are not in his or her pocket or behind his or her back. When a guy or girl are happy around you their hands are completely visible.
He or She Breathes Freely: When he or she breaths freely this shows that he or she is relaxed and is free around you.
He or She Touches you: He or she might be touching your hand or might be hitting your legs under the table.
He or She Constantly Gazes at you: If a guy or girl looks at you constantly this clearly shows he or she has a crush on you.
He or She Stumbles over their Words: If he or she Stumbles frequently when speaking to you or around you it might be that you make he or she nervous and that the person might like you.
Content created and supplied by: Yourstylemystyle (via Opera News )