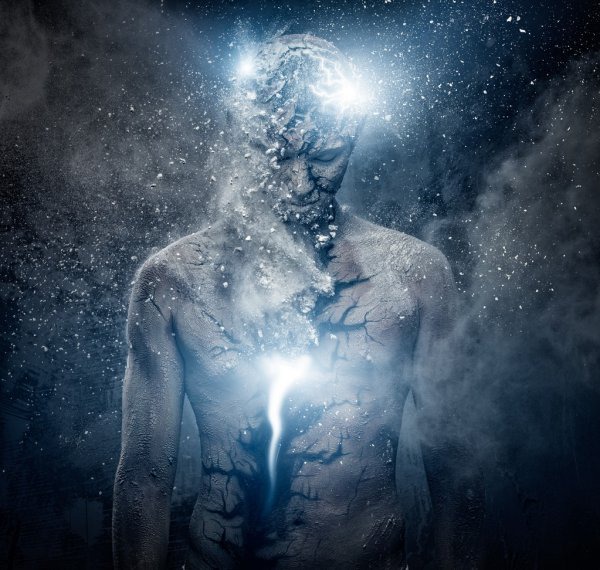 spirit of divination
This spirit at work in an individual will manifest through the practice of attempting to foretell future events or to discover hidden knowledge by occult or supernatural means.
Scripture reference: Acts 16:16–18
Now it happened, as we went to prayer, that a certain slave girl possessed with a spirit of divination met us, who broughth her masters much profit by fortune-telling. This girl followed Paul and us, and cried out, saying, "These men are the servants of the Most High God, who proclaim to us the way of salvation." And this she did for many days. But Paul,greatly annoyed, turned and said to the spirit, "I command you in the name of Jesus Christ to come out of her." And he came out that very hour.
The girl was a known fortune-teller, or soothsayer, in the community. Although she spoke the truth about Paul and his party, it was not her intent to help them through her proclamations.
familiar spirits
There are two kinds of familiar spirits: 1) a family demon or bloodline curse; also a spirit associated with becoming too common with a person, place, or thing; 2) witchcraft that works through divination. This spirit works through mediums and operates as a counterfeit holy spirit or a false prophetic.
Scripture reference: 1 Samuel 28:5–19
When Saul saw the army of the Philistines, he was afraid, and his heart trembled greatly. And when Saul inquired of the Lord, the Lord did not answer him, either by dreams or by Urim or by the prophets. Then Saul said to his servants, "Find me a woman who is a medium, that I may go to her and inquire of her." And his servants said to him, "In fact, there is a woman who is a medium at En Dor." So Saul disguised himself and put on other clothes, and he went, and two men with him; and they came to the woman by night. And he said, "Please conduct a séance for me, and bring up for me the one I shall name to you."
Then the woman said to him, "Look, you know what Saul has done, how he has cut off the mediums and the spiritists from the land. Why then do you lay a snare for my life, to cause me to die?" And Saul swore to her by the LORD, saying, "As the LORD lives, no punishment shall come upon you for this thing." Then the woman said, "Whom shall I bring up for you?" And he said, "Bring up Samuel for me." When the woman saw Samuel, she cried out with a loud voice. And the woman spoke to Saul, saying, "Why have you deceived me? For you are Saul!" And the king said to her, "Do not be afraid. What did you see?" And the woman said to Saul, "I saw a spirit ascending out of the earth." So he said to her, "What is his form?" And she said, "An old man is coming up, and he is covered with a mantle." And Saul perceived that it was Samuel, and he stooped with his face to the ground and bowed down. Now Samuel said to Saul, "Why have you disturbed me by bringing me up?" And Saul answered, "I am deeply distressed; for the Philistines make war against me, and God has departed from me and does not answer me anymore, neither by prophets nor by dreams. Therefore I have called you, that you may reveal to me what I should do."
Then Samuel said: "So why do you ask me, seeing the LORD has departed from you and has become your enemy?
And the LORD has done for Himself as He spoke by me. For the LORD has torn the kingdom out of your hand and given it to your neighbor, David. Because you did not obey the voice of the LORD nor execute His fierce wrath upon Amalek, therefore the Lord has done this thing to you this day. Moreover the LORD will also deliver Israel with you into the hand of the Philistines. And tomorrow you and your sons will be with me. The LORD will also deliver the army of Israel into the hand of the Philistines."
Familiar spirit is the designation of a specific type of evil spirit. It is so classified because of its chief characteristic—familiarity. It is a relationship, a familiarity, with a person or personality. For example, the woman Paul encountered in Macedonia had a familiar spirit that gave her powers of divination (Acts 16:16–18). Familiar spirits are common amidst the practices of Spiritism and witchcraft, but their activity is by no means limited to persons and practices so obviously occult. Evil spirits are personalities. Personalities have the capacity to relate to one another. Likewise, a person can form and develop a close relationship with an evil spirit.
When a person forms a relationship with an evil spirit (which can be done either willfully or through ignorance), he then has a familiar spirit. Communication is the chief characteristic of a familiar spirit. The spirit responds quickly to the summons of the medium. A medium, such as the witch of Endor whom Saul consulted in 1 Samuel 28:7, was considered the go-between, which forms a communication between the earthly world and the demonic realm. Thus, anyone who becomes a channel of communication for an evil spirit is a medium. He has a familiar spirit.
Conversing with demons and teaching others using the information given to you by them—which is speaking out messages from demons—is a form of channeling. A person who has a familiar spirit serves as the vessel that contains the spirit. The spirit indwells the person. Thus, a person who has a familiar spirit is demonized.
Deception is always present in one's relationship with a familiar spirit. Usually the one having a familiar spirit believes that his spirit-companion is good rather than evil, or thinks (or expects) that something beneficial will come out of that relationship. He may even believe that the familiar spirit is the Holy Spirit (always test the spirits, according to 1 John 4:2). The person having a familiar spirit may not recognize that it is a spirit entity that he is having a relationship with. He may think that his experiences are only within his own imaginations and fantasies. Or he may believe that he has contacted God's spiritual realm through his mind rather than through his spirit. Thus, he may be ensnared, not because he is seeking something evil, but because he is seeking something good in a wrong way.
 spirit of jealousy
This spirit manifests through a jealous disposition, attitude, or feeling toward someone, causing zealous vigilance.
Hebrews 12:15 mentions a root of bitterness. When seeds—possibly a seed of hurt, contention, or some other work of the flesh—are planted, roots develop and grow. Thus a root of bitterness grows out of that seed and becomes jealousy, heaviness, and so forth. Any of the strongmen spirits can have secondary effects. Once they are established, they make room for other spirits to get a foothold. Anger is expressed through the spirit of jealousy, which is the strongman that energizes anger in a person's life. Anger is often covered by deceit. We bury it, swallow it, stuff it, store it, and ignore it. But it comes back, and then we try to rationalize it, analyze it, explain it, and still feel guilty. When anger is stored, it grows into a green-eyed fantasy monster. Envy causes people to gossip and make cruel remarks. Envy is often disguised as admiration, respect, or flattery. Many times envy shows resentment toward others and reveals a desire to bring them down.
perverse spirit
To pervert means to twist or to take off the natural course. Scripture reference: James 1:13–15
Let no one say when he is tempted, "I am tempted by God"; for God cannot be tempted by evil, nor does He Himself tempt anyone. But each one is tempted when he is drawn away by his own desires and enticed. Then, when desire has conceived, it gives birth to sin; and sin, when it is full-grown, brings forth death.
Every sin that mankind commits begins as a thought. Satan drops an evil thought into our minds, and if it is not rejected, that thought grows and becomes the catalyst for sin to take place. Sin and evil begin in the mind as a result of inner desires or inclinations in our hearts that are not subjected to the
Word of God and the Holy Spirit, "For out of the heart proceed evil thoughts, murders, adulteries, fornications, thefts, false witness, blasphemies. These are the things which defile a man" (Matt. 15:19–20).
If evil thought patterns are not interrupted and cast down, a willful acceptance of the thought or deed begins to take on a life of its own, until it becomes a sinful action and eventually causes the person to be spiritually lost. Any twisting or perverting of something good is energized by a perverse spirit. It will drop a thought into someone's mind and encourage that person to act on what is already in his or her heart. Any thought that is not cast down and brought into subjection to the Word of God will immediately begin to build a stronghold in the mind. The imaginations and fantasies that are allowed to remain begin to build walls stronger and taller each day, until there is a rationalization that these things aren't perverse or wrong at all. In fact, the person feels very comfortable with them and enjoys reviewing them in private. These thoughts can take the form of perversion, sickness, fears, poverty, homosexuality, abortion, or any other direction that is contrary to God's Word. As long as they are permitted and accepted, they will stay.
lying spirit
This is a spirit that is marked by or that contains falsehoods. This spirit causes people to doubt their salvation (being saved), that their prayer language is not valid, and that God will not heal them, supply their needs, or protect them. These lies of the devil lead people to believe they are powerless. This is a device of the enemy. Cheating is another form of deception. Cheating and deception have become epidemics throughout society today and cost taxpayers billions of dollars each year. Cheating and lying are traps of the enemy. The evil one and his imps influence and use people to accomplish their own purposes.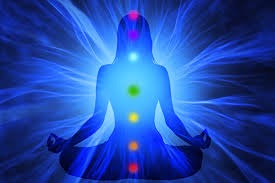 Tricks, deceptions, and illusions are used of the devil to make us believe things exist that really are nothing but shadows and false impressions. Satan is a master illusionist who manipulates circumstances to appear contrary to God's Word. Deception is one of the chilling characteristics of the last days of this age of grace. Jesus warns clearly: "Take heed that no one deceives you" (Matt. 24:4).
Being critical is accusing, judging, or questioning the motives of others. Revelation 12:10 says that Satan is the accuser of the brethren: "For the accuser of our brethren, who accused them before our God day and night, has been cast down." When we accuse, question, or criticize a brother in Christ, we are actually siding with the enemy. A lying spirit can use that to open up a door the devil can take advantage of to neutralize us spiritually. Only God knows the intents of man's heart, and therefore He is the only one who can truly judge what is going on in the hearts of others. We must discipline our minds so that each time we are tempted to be critical, we will choose not to be critical by the power of the Holy Spirit.
Content created and supplied by: Yondaclinz (via Opera News )