I met my boyfriend just last week. In fact, I have struggled before I have gotten a boyfriend. With that, I didn't want to lose him, although he don't have enough money. So two days after I met him, I bought him a wedding ring which cost four hundred cedis. I bought it for him along with mine to make the wedding.
Around 11:00am on 26 March, 2021, I told my boyfriend to take me to his family house to meet his family and discuss about our wedding ceremony. I was shocked when he told me he can't marry me anymore. He said, "I can't marry this type of girl". I asked him what type of girl am I that he can't marry.
My boyfriend told me today that I'm not suitable for marriage because, my identifying character or habit is not suitable. He again added that, I always invite my friends to my house. When he marries me, my friends will come to my house and consume all the food he will keep in the house.
This is why he can't marry me. He told me he can't marry my type of girl after I bought his wedding ring.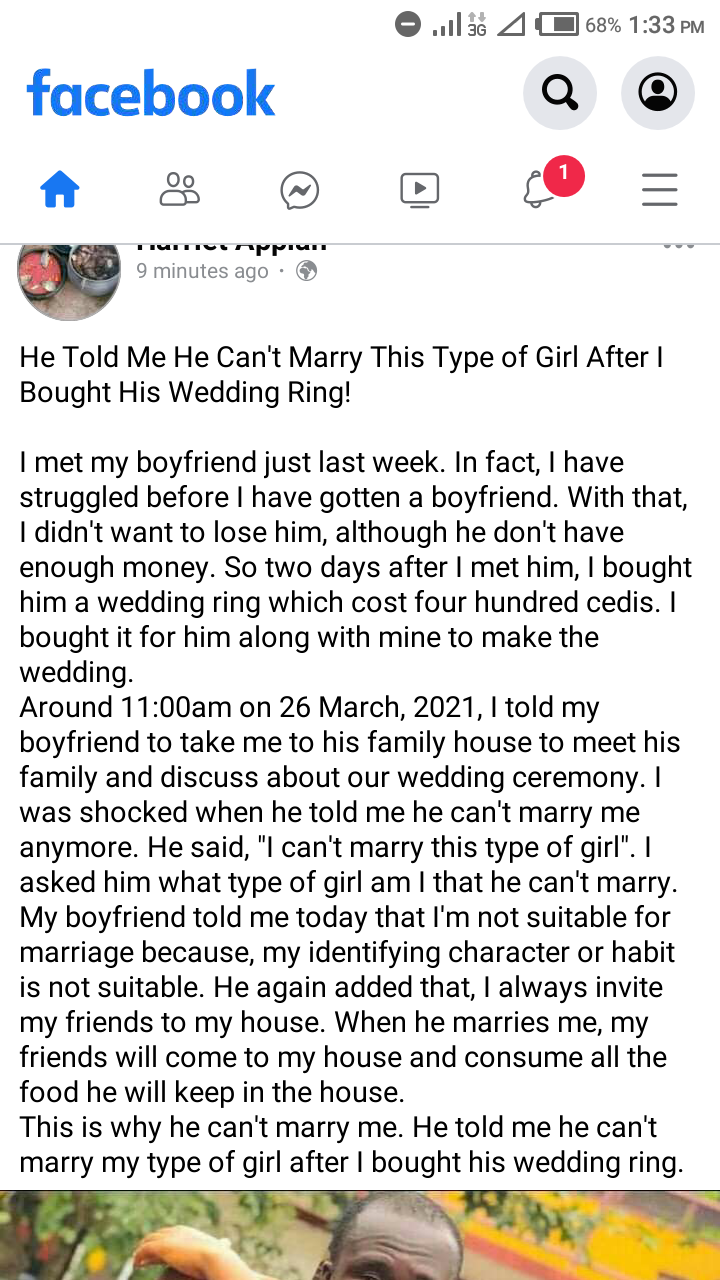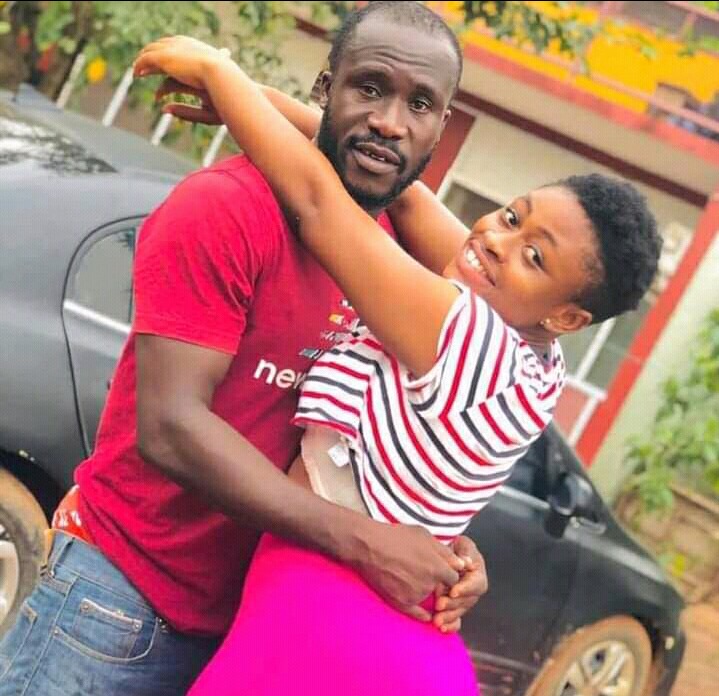 Content created and supplied by: Angela_Mensah (via Opera News )