One thing every guy who is still yet to marry should know is that marriage is not all about beauty. There are certain one must watch out for before one jumps the knot. Because if you should marry without making sure that you are making the right decision then you must be ready to face the repercussions of your decisions.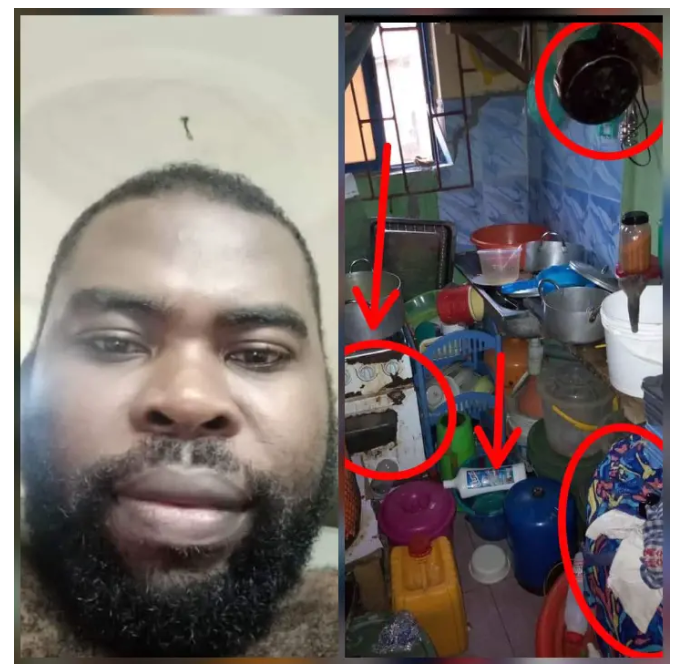 However, a young Nigerian man identified as Tobe chukwu has taken to a Facebook group known as the Enuani people's foundation to discuss what he noticed in his wife's kitchen seven days after their marriage.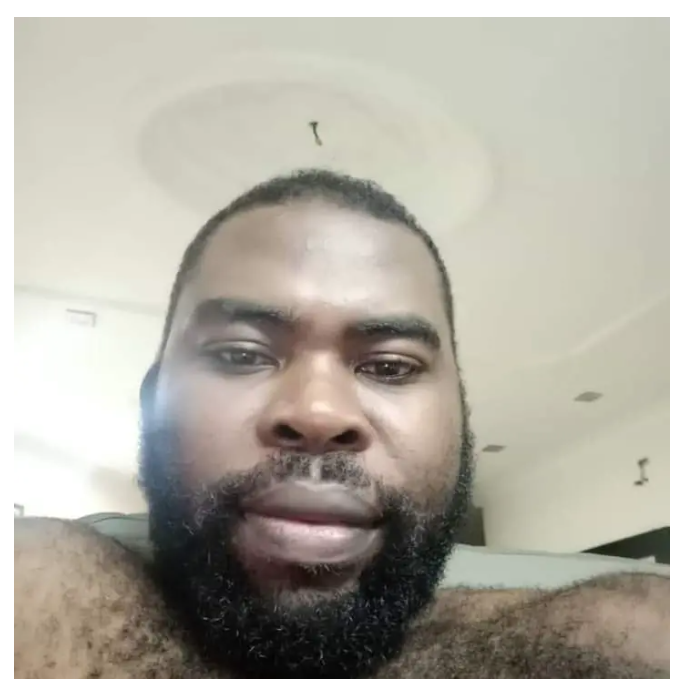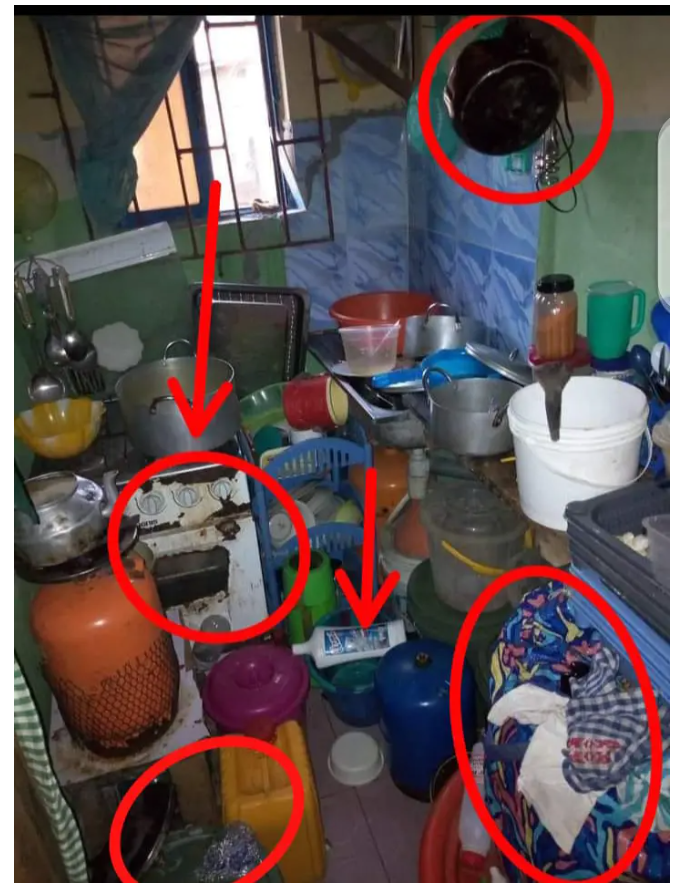 And according to him, he married a beautiful lady from ubuntu uku last week and they have been together enjoying their marriage. But him waking up this morning and going into the kitchen, he noticed the kitchen was in total disorder and untidy. He now seeks to advise from the group that what should he do to her.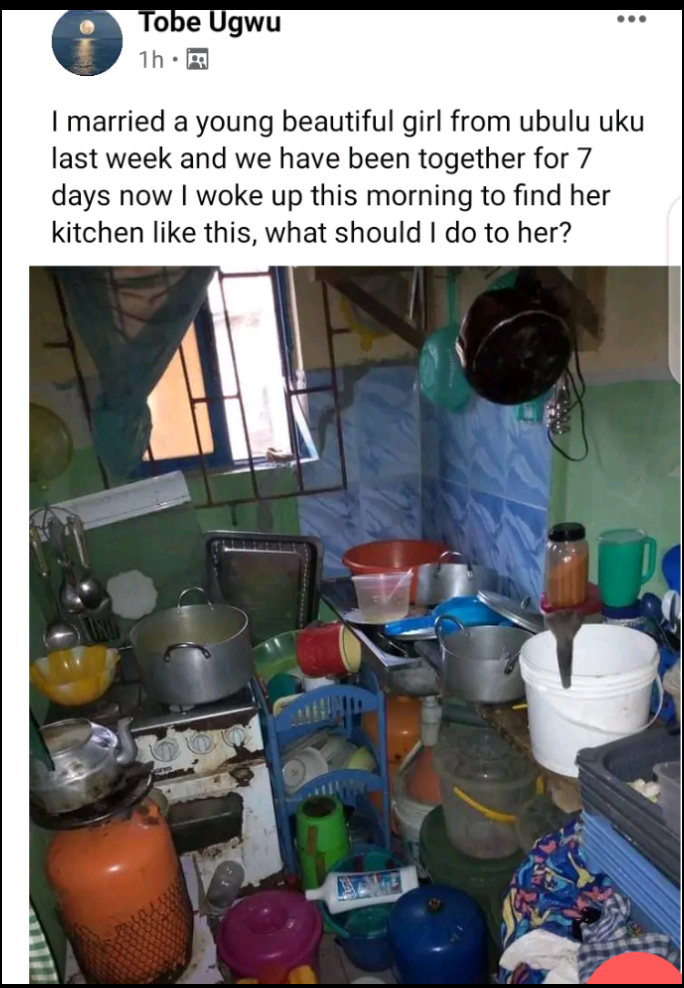 But my advice to the young man is that he will try to teach her and hope she can adjust quickly. And if she could not adjust quickly then he will have to learn how to live like that with her.
Here is people's advice to the man.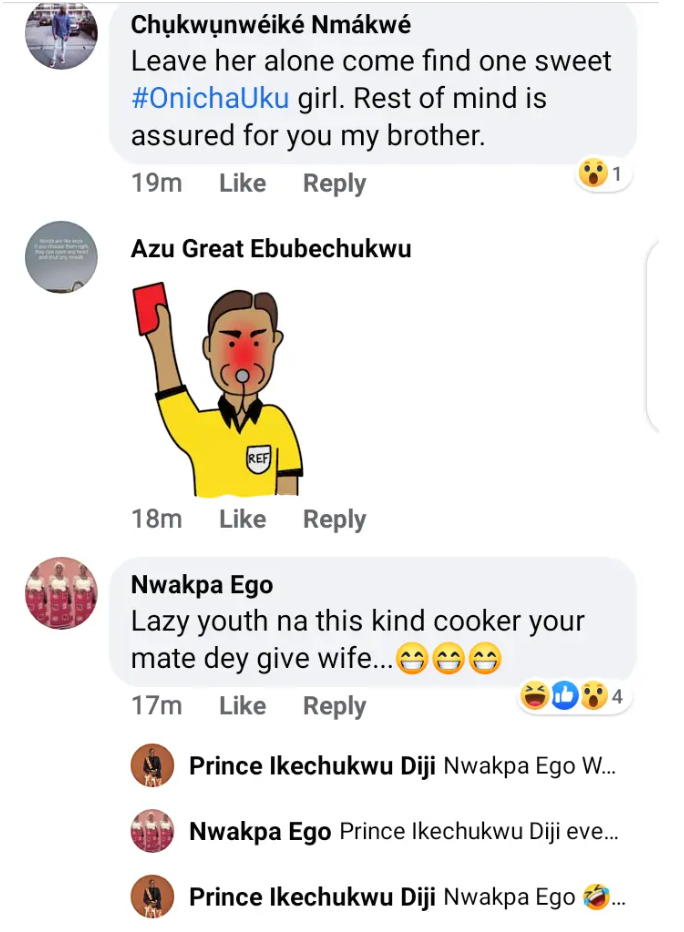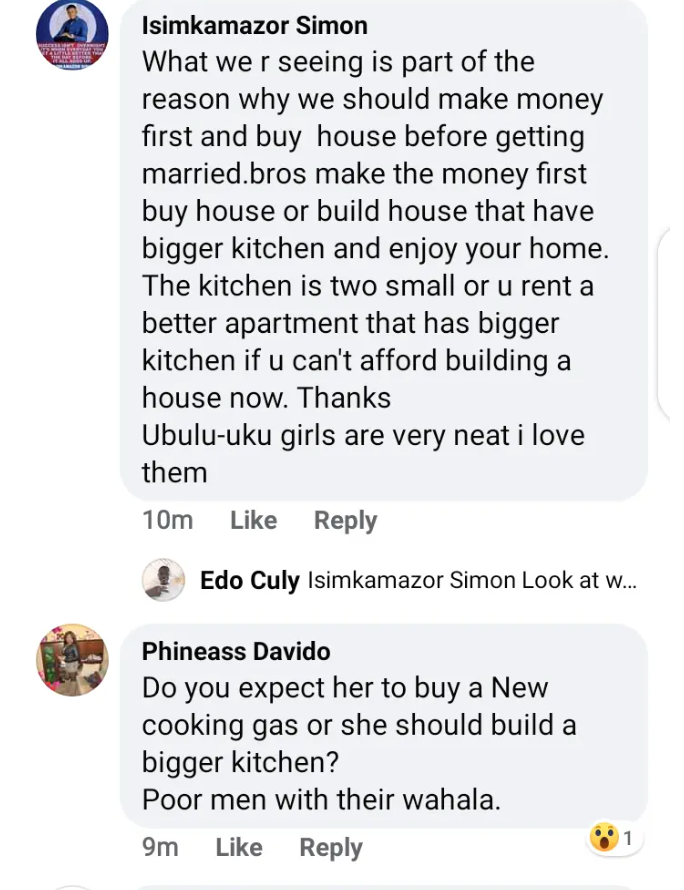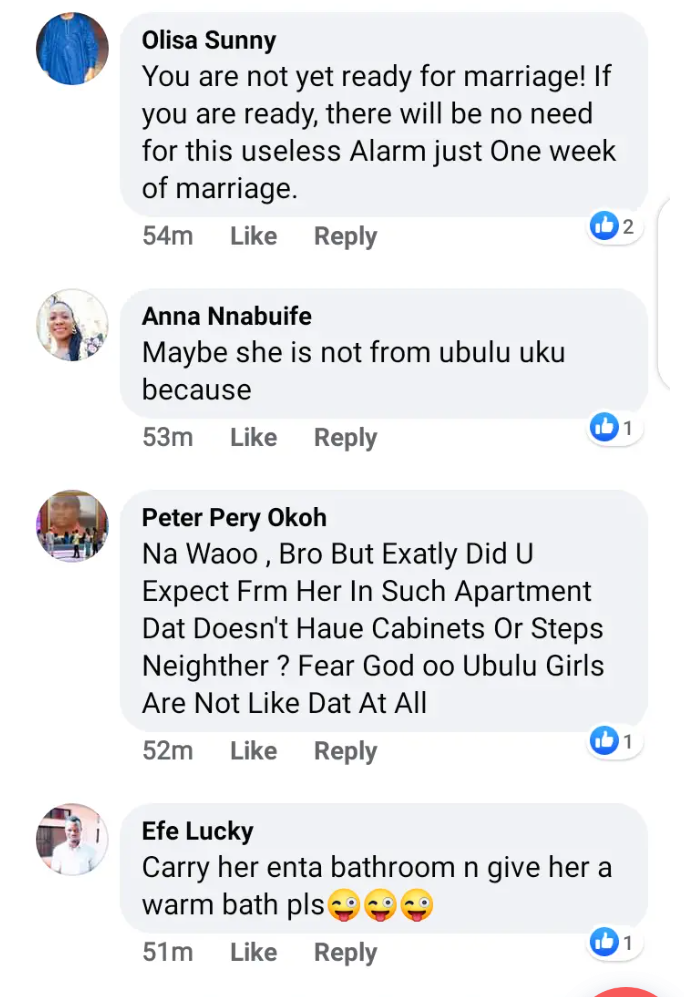 do you think the man should do? Let hear your thoughts in the comments section below.
Content created and supplied by: Safetyblog (via Opera News )