I met lady Liz at high school. We became best of friends and we were always seen as siblings. I later developed feelings for this young lady so I decided to confide in a male friend, Crispin little did I know this guy had not meant well for me.
We eventually went on vacation, we break from school. Meanwhile, I could not preach the love gospel to my supposed sweetheart because we were always strictly monitored and supervised in school.
Whilst home on vacation, Crispin went behind me and preached his gospel word of love to Liz but unfortunately, the message was not well preached which led to Crispin's rejection. Out of disgrace and shame, Crispin decided to cut himself lose by bringing me into the situation. He said,"Jak, my name, could you please help me profess love to Liz, your friend"? It took me some minutes before I responded no to his request.
Crispin could not let go off the poor damsel. He continues to torment her emotionally with his love messages. As weeks, days, hours, minutes and seconds past by, my supposed best male friend detected that my relation with Liz made her play so difficult to get. So he decided to character assassinate me. He could told her alot of negativities about me and my family but little did he know that would bring her closer to me.
Liz and I were not just more than siblings, she used to call me "uncle" and that could ring a bell in my heart. I was emotionally unstable when it was time for me to complete school but l had to endured because I had always believed that the end of everything is more important than its beginning. I also believed that there were better days ahead of me. At this point, I could not keep my emotions from Liz and I had to take a tough decision by choosing between Liz and Crispin.
I chose her over him. So I proposed love to Liz and she turned me down with these reasons; "you are like a brother I never have, a father aside my biological father, a teacher, and a friend in a million" and that she would not want anything to take away all these things from her. At first, I reasoned with her and later changed my mind with a thread to walk out of our friendship. Liz got devastated and fraustrated and had no other option than to sacrifice her happiness for me.
We spent together two years in school as friends and dated for four years as Lovers. But immediately Liz accepted my proposal I realized that I have made a serious mistake of my life. I detected that I could not even give her a perk talkless of making out with her because she is like a sister from same mother to me.
So I started pretending to always be busy with work and some other stuffs. But her love for me increases everyday and I can bet with my life that she truly loves more than anything in this wide world. Now I am not connected to her and I feel am wasting her time because she is not growing any younger.
Please I need some advice especially from my dear ladies on what to do.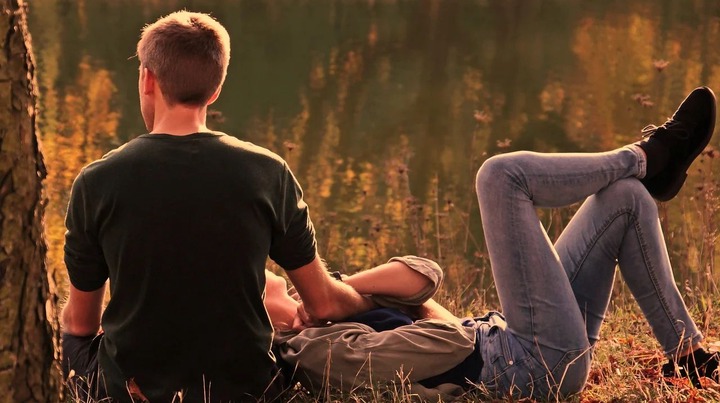 Content created and supplied by: dbmuodaba (via Opera News )