One of the most trending news in Ghana today is the guy who was asked to form a sentence with "him or her". We all know that this question should be very very easy to answer. But this guy found it difficult to answer the question. Because we are grown ups and this will be very very easy for us, we will say that that boy is dull or something like that.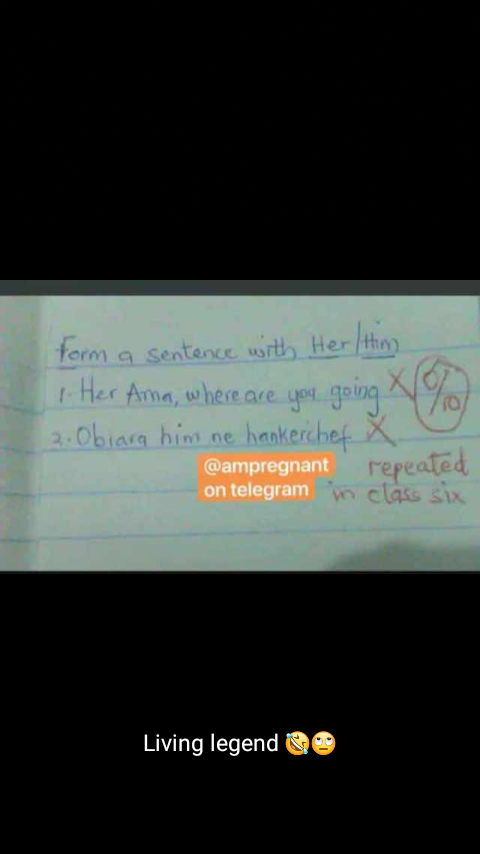 All the blame shouldn't be put on this boy. In my opinion, I think it is because of the environment he finds himself in that was why he was able to give that answer. Because we the adults use those words in our conversations almost everyday so I think that was why he came out with that answer. Ghana Education System should find something to do about this situation. We shouldn't just sit there, We should make Ghana one of the best in the world. And this was the asnwer the boy gave;
Her Ama, Where Are You Going.
Obiara him ne hankerchief.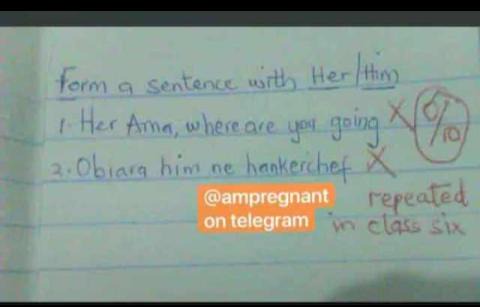 Thank you for reading this article. Kindly follow me for more updates and like this article.
Content created and supplied by: Enjoy_Ghana (via Opera News )