"I have experienced a lot of heartbreaks from numerous men, that it got to a point that I gave up. But luck and hope has shined on me once more, after I came in contact with my current Boyfriend. Irrespective of the fact that he is older than me, I still appreciate the fact that we both have strong connection among us"
My baptismal name is Mabel, but my close friends call me "May" and am thirty-two years old. But of a truth my relationship life has never favored me. I recall vividly the day I met "Kimbel", who is a divorcee. Kimbel is 79 years old, but he has the appearance of a 30 year old youth. I had already sworn that before I met him that, I will never have anything to do with a man in life again. It may sound odd, but if I narrate my love life here, you will sure feel pity and compassion for me"
"Am glad to say that my boyfriend Kimbel has changed a lot of things in my life. He has always gave me much care and affection, that I have never felt like this before in my previous relationship. He always cook my meals and bring them to my office. He rubs both my feet and Back whenever am tired. I am ever ready to walk down the aisle with him, but the problem I have now is how my father who is 60 years old, will fell about my marriage to him. My mind Tells me that my mother will bow down to welcome the both of us, just to humiliate him and i"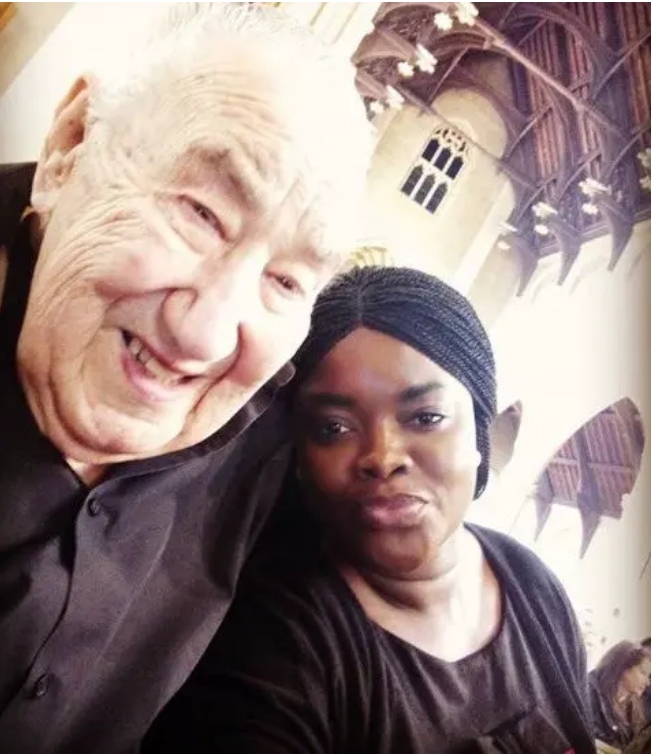 "Left for me to say or decide, I can no longer date any young man again, because they can cheat and lie as well. I have been thinking of getting pregnant for him, which will make my parents have no other option than to allow me marry him. Am sure for the love I have for my Kimbel, and he loves me too. I have told a lot of people who are criticizing me that am not after his riches, and gladly our relationship is growing in Love", Mabel Said.
What do you have to say concerning the decision of this young Lady?
Content created and supplied by: KofiLegit (via Opera News )