Riddles are used to challenging our minds. They are enigmas wrapped up in a puzzle shrouded in mystery.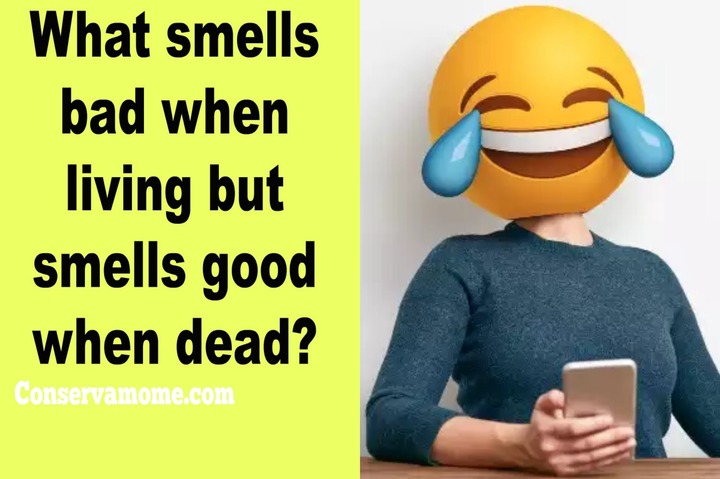 Some of the riddles are very challenging which demands more thinking in finding the word. Today I have gathered some of the riddles though it won't be difficult but for us all to challenge ourselves.
After reading drop your answer in the comment box if you get right the reply from me will indicate it.
1.Two people were walking when it started raining one person got wet and the other wasn't. Who am I?
2. Three (3) were Crossing A River. The first person in front did not see the river and his leg don't touch it's. The second person saw the river and his leg touch it. The last person saw the river but his leg did not touch it. Who are these three people?
3. I have five rooms with only four doors. Who am I?
4. My father builds me a house full of Windows. Who am I?
5. Which part of the human body is a stranger?
6. My father gave me a room to live in the moment I entered in I became mad. Who am I?
7. My father gave me a hundred men to cater for but they all have one built. who am I?
8. We have something which has one leg but three (3) eyes. Who am I?
Content created and supplied by: News_Home (via Opera News )