Men and women can almost do everything in common but not that all. Men can wash, women also can, men can cook women also can. The thing people mostly women say men can't do is to bear a pregnancy and guce birth going through pain and people mostly men also says that men can work all day going through pain but won't get tired as women's will do. Is that so? What do you think about it?
Both boys and girls are emotional but I think it's mostly girls that are, do you agree with me? How boys surprise from behind and how girls do is now the new topic online?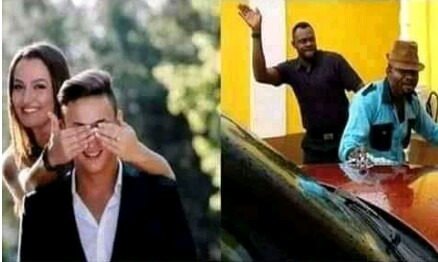 Girls will come from behind and put their fingers around the eyes to obstruct all views. Isn't that romantic? Boys on the other hand will come and give you a slap on your back, your head, you cheeks or either your neck from behind. Isn't that annoying?
What do you think?
Please like, share, comment and follow.
Content created and supplied by: agyemanb75 (via Opera News )