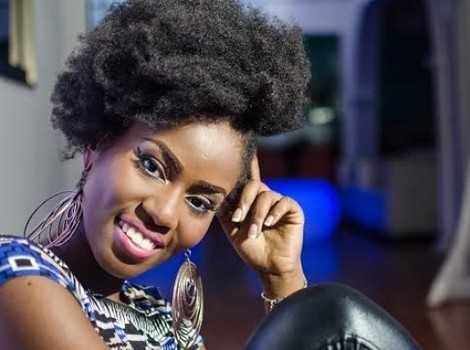 If you spend time with happy people, you are going to be happy too. There will be far less negativity in your life. There are plenty of things you can do to ensure you have quality relationships. Too often, people try to have as many friends as possible. They love the idea that people like them.
As the saying goes, it is better to have 4 quarters than 100 pennies. Simply put, it is the quality of the company you keep that matters, not the volume of it. Surround yourself with those that you love, that you trust, and that you feel comfortable around. You should be able to talk to them and feel like they support you.
Communication
One of the things that will help you with creating happier relationships is better communication. Listen more than you talk and you will be surprised at how you feel. We are all unique with different points of view. We aren't going to agree with those we love all the time, but we can be respectful of those differences too.
Don't make assumptions or allow misconceptions to hinder your relationships. Be open and honest about who you are and what you want. Tell the truth, even when it is difficult and you will be a happier person. You won't be filled with guilt or worry that the truth will one day come out.
Get to Know People
Don't hesitate to get to know new people. You can do so through your children's activities, your hobbies, or just spending time walking around your neighbourhood. Be a part of what goes on in your community and you will be able to meet people. If you notice someone at work who is positive and seems like a good person, take the time to get to know them.
Make an Effort
Relationships need time to develop. Don't be in a rush to go from just meeting to something very in depth. Give the relationship time to grow and to flourish. Don't be a wallflower who waits for others to approach them. Make an effort to smile and to be friendly.
People aren't always going to remember what you say to them. With that in mind, don't spend too much time being anxious about what to say. What people will remember is how you made them feel. If you make an effort to show them that you are fun, positive, and happy, then they will be drawn to you like a magnet.
Personal Contact is Important
While social media is fun, it has changed the way that people interact. Being happy still involves some personal contact. While sending an email or a text is simple and convenient, don't rely on it all the time. Pick up the phone and call someone so you can hear their voice.
Send someone a handwritten thank you note and it will really brighten up their day. Schedule time to have lunch with a friend or to take a walk in the park with someone so you can get caught up. You will be happier if you are keeping that personal contact in your daily routine.
Ask for Help
There will be times when life isn't what we had planned. When you find yourself in a difficult situation, ask for help. You can rely on friends and family to get you through those rough patches. They may have solutions that you didn't think about. They can also give you encouragement along the way to help you stay positive.
If you think you have to carry the weight of the world on your shoulders, you don't. Nothing will cause you to feel negative, overworked, and like there is no hope of being on your own and isolated during tough times will. No one can walk that path for you, but they can be there to walk right along with you.
Give Help
Be a good friend and family member too. Don't just contact others when you need help. Be willing to reciprocate by offering your help when they ask for it. Depending on the circumstances, you may be able to offer your help or do something positive for them without even being asked.
Cut Out Negative People
One of the most difficult parts of being happy by surrounding yourself with good people is letting go. Just because someone has been in your life for a long time doesn't mean they deserve to be there. If you are involved in intimate relationships, you have friends or family, or you just feel that someone is taking advantage then you need to severe those ties.
It can be very difficult to do, but it is going to be a step towards happiness that you will be very proud you have taken. With family, it can be hard to completely cut them out. You can start to distance yourself though and set some ground rules. The same is true of co-workers that you don't feel you have a quality relationship with.
Counselling
If you have a hard time creating quality relationships, you may need to seek some professional help. Through counselling, you can identify barriers that could be preventing you from true happiness in relationships. Perhaps there are trust issues or other factors that you aren't fully aware of.
Content created and supplied by: JasonSarkey (via Opera News )