It's such a shame some men and women engage in having affairs with other people's partner and not considering the effect it might have on them if they are being caught in the process. A man would have regretted his actions assuming he was being caught in the act but he was just lucky enough to have escaped. This man was recorded on camera as he escaped through the window of an apartment after he was almost caught in the act of cheating.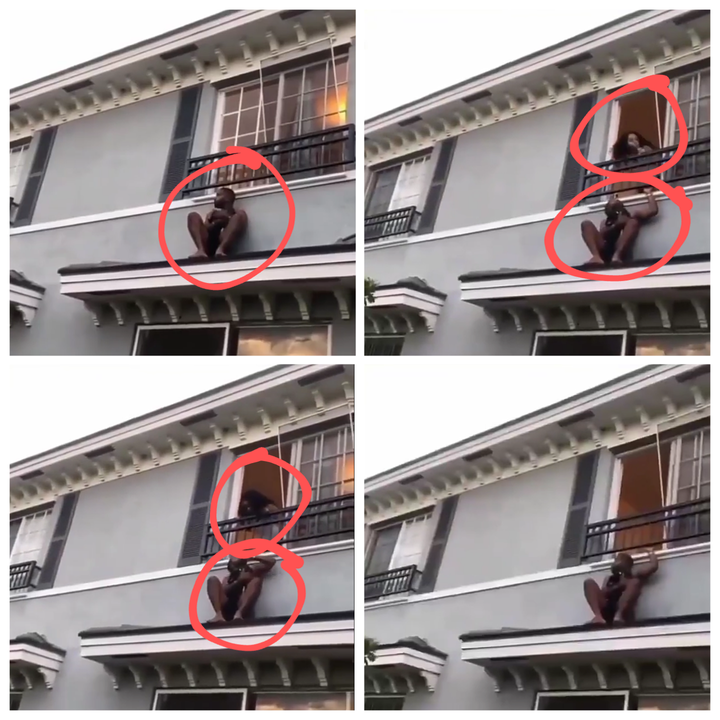 The man from the video wasn't even putting on his clothes as he had to quickly rush out of the house in order not to get caught. While he escaped through the window, his cheating partner came to check on him if he was okay and he gave her signal that he was okay then she quickly rushed back inside the house and closed the window. Here is the link to watch the video https://www.instagram.com/p/CLHazwXHxiR/?igshid=8en8d53r4db3
If you engage in this kind of act, it's better you stop it now before it's too late as the repercussion may be too much for you to bear if you get caught.
Content created and supplied by: TheRealInformant (via Opera News )