The success of a marriage largely depends on how a man receives his newly married wife into his house on the first day. Since first impressions are always lasting impression, it is the duty of the man to show enough love and care.
Let us take a look at a brief write-up on how the Dinka / Jieng marriage system operates in the South Sudan.
"In Dinka/Jieng system of marriage, despite payment of dowries that range from 100-500 cows, women are treated godly. Once a man gets married, his wife will not cook or sweep for 4 years, this period is called "Anyuuc" (Generous Welcoming). It is meant for a new wife to rest, relax and study her husband's homestead values.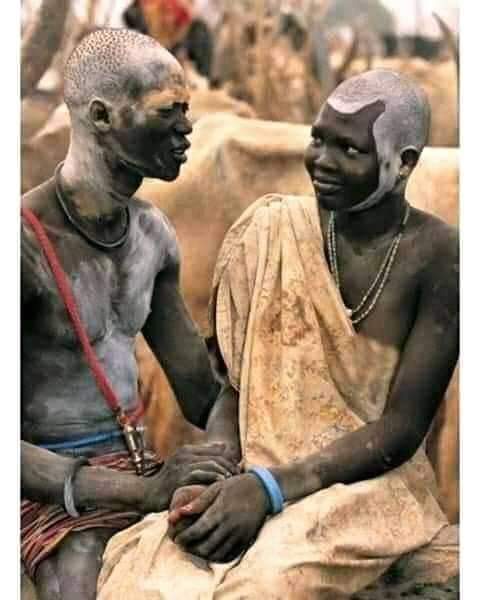 Her husband's sister will cook, wash utensils, collect firewood, fetch water, and do other domestic work till later. After 4 years, her husband will then decide to arrange a very big party called Thaat (cooking festival), 3 cows and 5 goats can be slaughtered to initiate a wife into cooking for the family. This is how love is expressed in Dinka society of South Sudan.
#Tales Of Africa .
Credit: Mighty African History".
Wow, how darling this culture it is? I think every woman would see this lofty generous welcoming as an additional tool of strengthening her marriage life in the husband house.
What is your say on this?
Content created and supplied by: WitchDr (via Opera News )