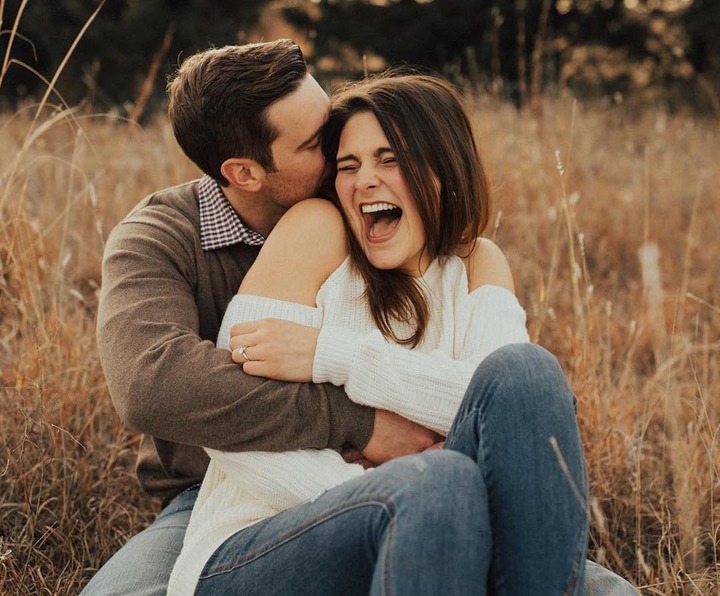 For a lady to fall in love is a normal thing, some girls begin to fall in love mostly in their Adolescent stage. If a lady fall is in love with you she will try all her best for you to turn your mind to her. Below are some signs that shows a ladies is in love with you.
1, SHE STIRS AT YOU DIRECTLY; whenever you meet each other she begins to look at you without blinking her. Notifying this on a girl show she is into you.
2, ALWAYS LAUGHS AT YOUR COMEDIES; what ever you do or say she tries to laugh even if what you are doing is not that funny she will try to laugh just for you to have a feel that what you are doing is nice to her, this will also shows that she admires you alot.
3, SHE SPENDS MUCH OF HER TIME WITH YOU ; you will come to notify that she always want to be by your side just for her to be happy because see you really make her day. She sometimes cancel appointments she needs to attend, sake of being with you is a great thing .
4,SHE APPRECIATE WHAT EVER YOU DOES FOR HER; she is always grateful for whatever you will do for her, even if what you give to her is not important to her she tries to receive it with a calm heart. She does this because she knows what she wants from you.
5,SHE LISTEN TO YOU ATTENTIVELY . Whatever you will say she tries to work with it, whenever you guys are having a conversation just study how she will keep quite listening to you.
Identifying all this signs on a girl alerts you that she is into you .see all this signs on her also makes you to admire her, just go straight and propose to because is she also waiting for you to tell her something.
Please like comment and share for more article.
Content created and supplied by: jb.studio.opera.com (via Opera News )