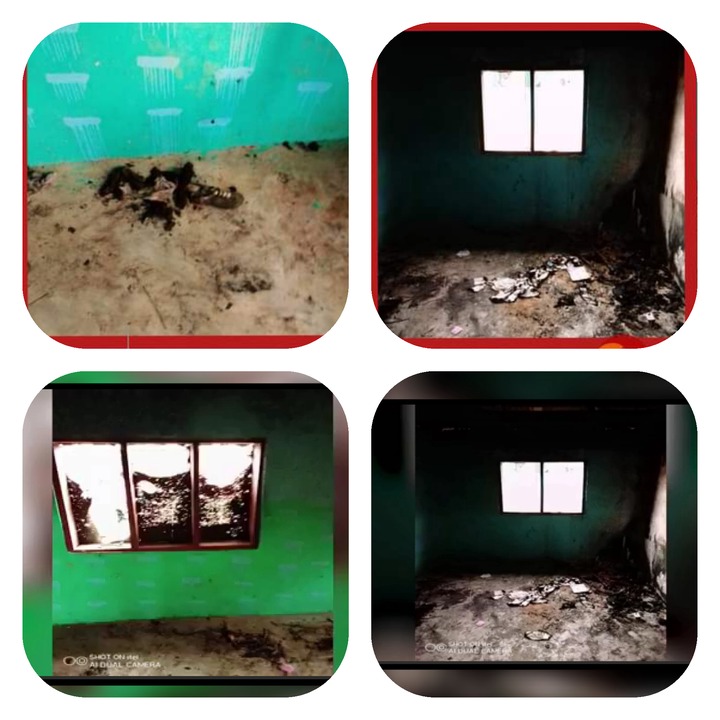 A young guy believe to be in his thirties, identified as Kofi Borkor has done the unthinkable as failed in an attempt of poisoning his girlfriend eventually left him with no other option than setting the lady in questioned ablaze of which he failed for the second time and finally resting in the custody of the Police while investigations is on going.
The incident happened in the late hours of yesterday Thursday 18, 2021 at Assin Aworoso in the Assin South District of the Central Region.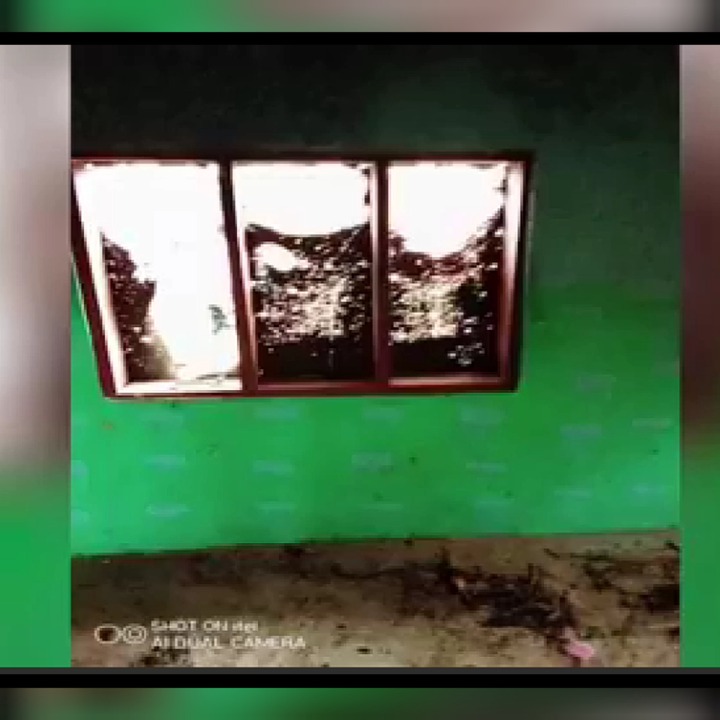 According to an eyewitness Kwame Owusu Ansah, the suspect had being in a relationship with a young lady identified as Akua Sakina for quite sometime now, moment their families became aware of their union, spelled it point blank to both that, they aren't compatible for marriage all because they are blood related.
The suspect being madly in love with Sakina, lured and impregnated her, thinking the family would have agreed for them to have married. After she successfully delivered the family insisted that the won allow them to marry.
Sakina listened to the wise counsel and tries countless times convincing the suspect to also accept the truth, his unwilling triggered her to have informed him that she can no longer date him and should stop coming closer to her.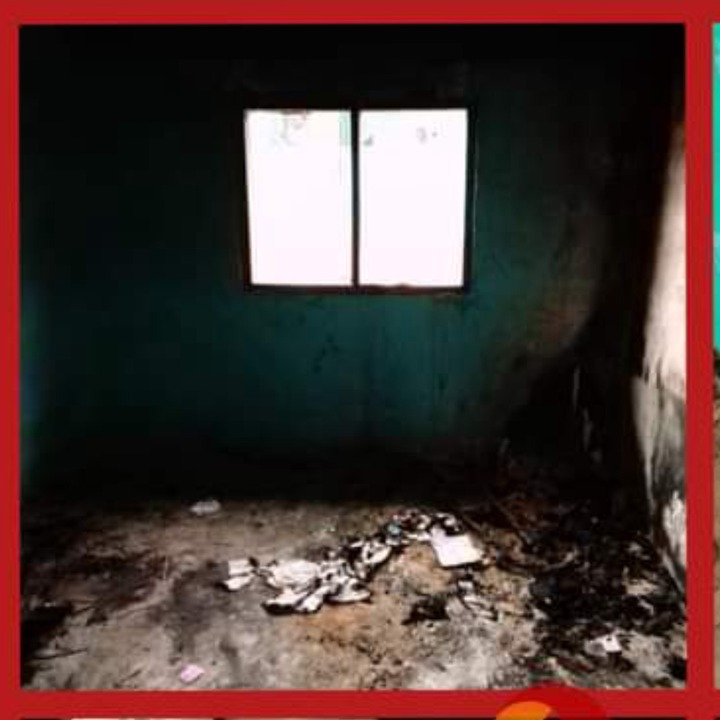 Kofi Borkor didn't take her choice of words likely and claim he can't live without Sakina hence accumulated with negative thought, while on record to have informed his girlfriend either they secret runaway and get marry or one of them dies.
Since they have a child together the suspect usually pays nocturnal visit and few days ago, he carried along with him a poison, mixed it in soup she prepared, which took the intervention of St Francis Hospital at a Assin Fosu to have saved her life.
The family decided to let Sakina travel far away from the guy so they can finally partways, after arranging her baggages and luggages she left to a nearby by community yesterday to get fare from her uncle leaving behind their son with her elder sister with three other children who slept in her room.
The suspect got the information that his lover will soon travel and can't afford to lose the lady forever decided to set her ablaze as he carried petrol to the house in the late hours of yesterday, sneak into the room picked his son out while the resting were deeply sleeping, thinking Sakina was among those lying in deep sleep.
After setting the room on fire, thankfully, one of the children spotted the fire earlier and led to their rescued. When people rushed in the number fetching water to have quenched the fire, the suspect, was also among them pretending to have no knowledge about what was happening.
Unfortunately everything in the room completely burned into ashes as it extended to others 2 rooms but no life was lost.
Little did they know that his son was with them in the room but couldn't understand how come he was out before the disaster.
It was the little boy who mentioned his father's name being the one to have taken him from the room, the angry residents jumped on to him, as be received punches and beatings, finally they handed him over to Assin Aworoso Police.
Content created and supplied by: Wolibismark (via Opera News )