One thing that still surprises me is when I see parents pay some girl up just because they did not want their son to marry a girl. Though they might have their reasons. But I still feel that is not the right decision because if your son truly loves that girl don't you think it may cause him more than you think. And instead of you making that decision can't you pray that God should lead your son to make that decision.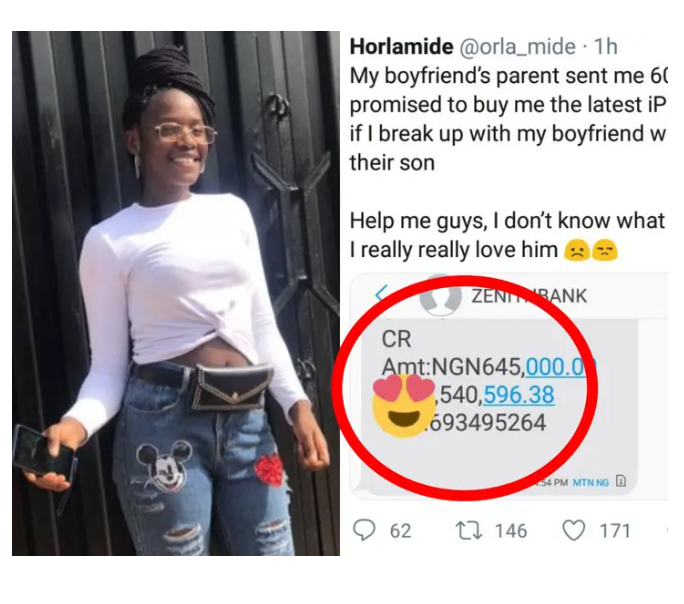 And according to a girl whose name is simply given as @Orla_mide, on Twitter, who seek for advice on Twitter after her boyfriend's parents sent her about 600 thousand nairas and that is about 9,200 cedis when converted to Ghana currency.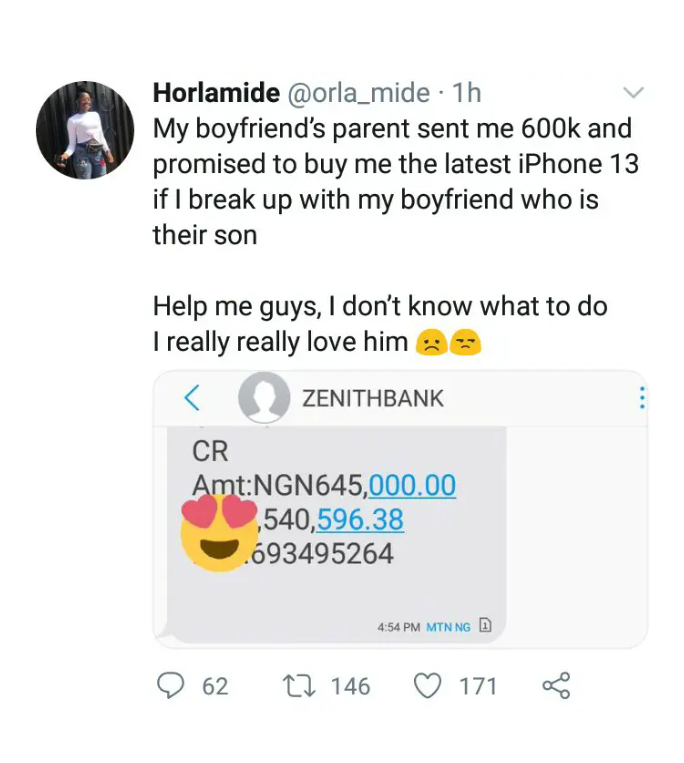 She also reveals that they promised to buy for her the latest apple iPhone (iPhone 13, which is set to be released soon) if she breaks up with her boyfriend (their son), whom she probably is together with because they are both in love. While showing the alert of the money sent by her boyfriend's parents as evidence of what she is saying.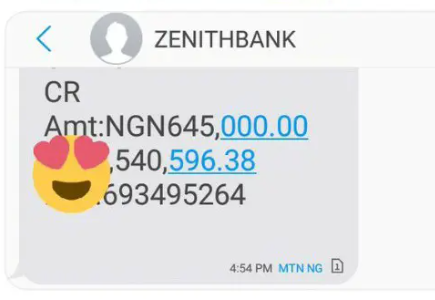 And trust people they are quick to give her their thoughts on the issue.
Here is people's advice to the lady.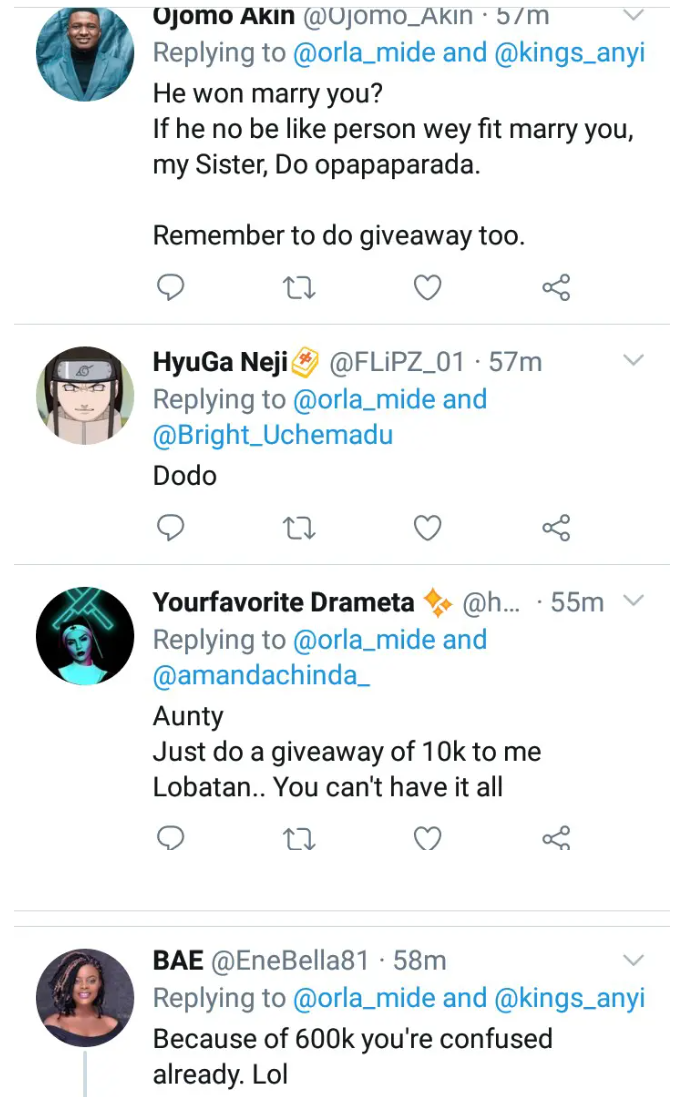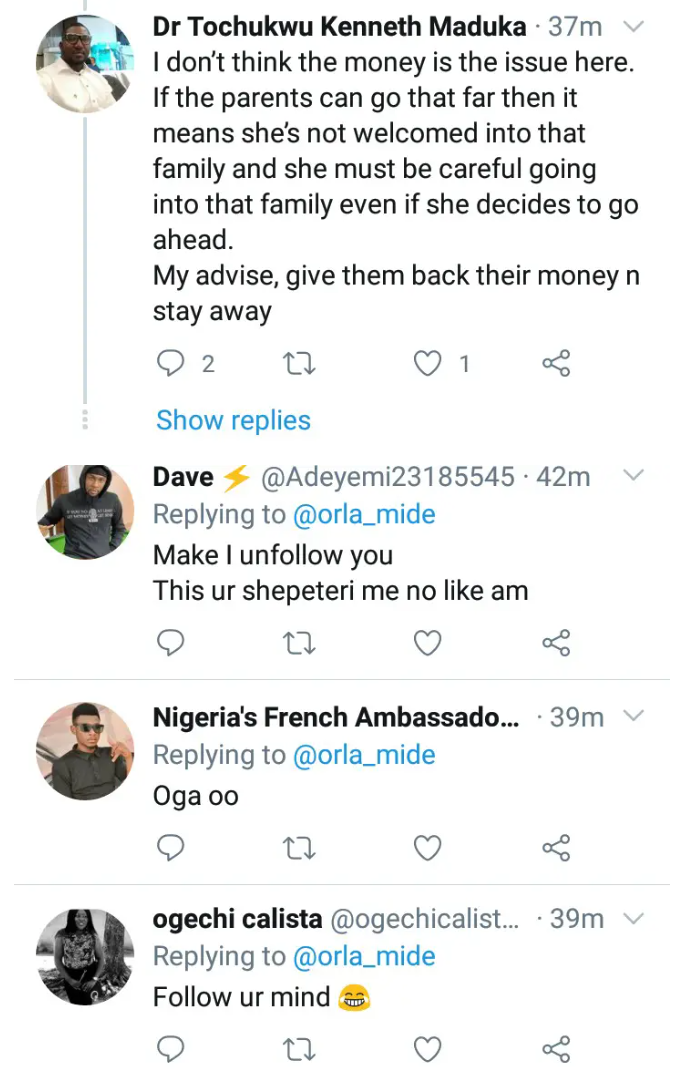 What do you think she should do? Let her your thoughts in the comments section below.
Content created and supplied by: Safetyblog (via Opera News )