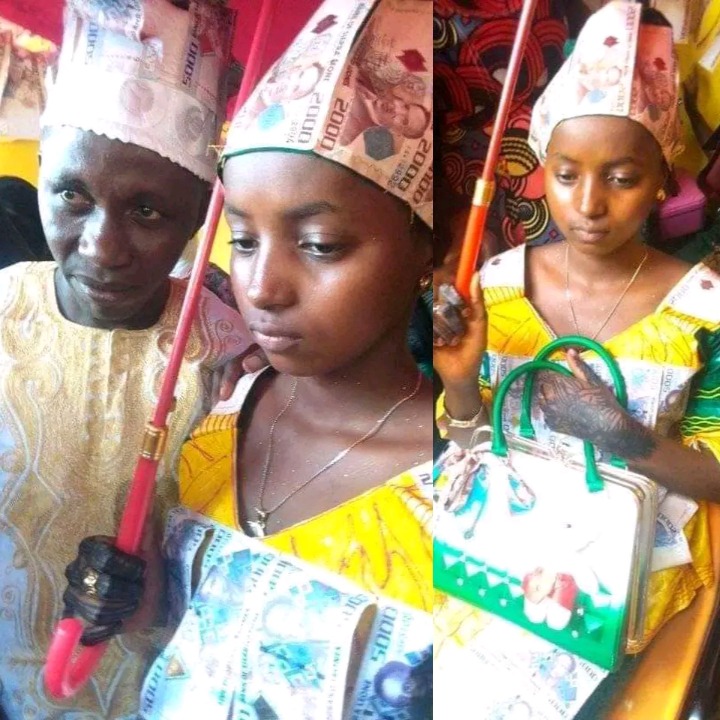 Everyday comes with it's own stories but this story breaks my heart.
This incident is very disheartening. Parents of this beautiful girl over here forced her into a marriage against her will. She has been married to a man who is old enough to be her father or even, grandfather. I don't know what he gave them or told them but I think it's very wrong on the part of the parents. Why do you force your girl child into such a marriage?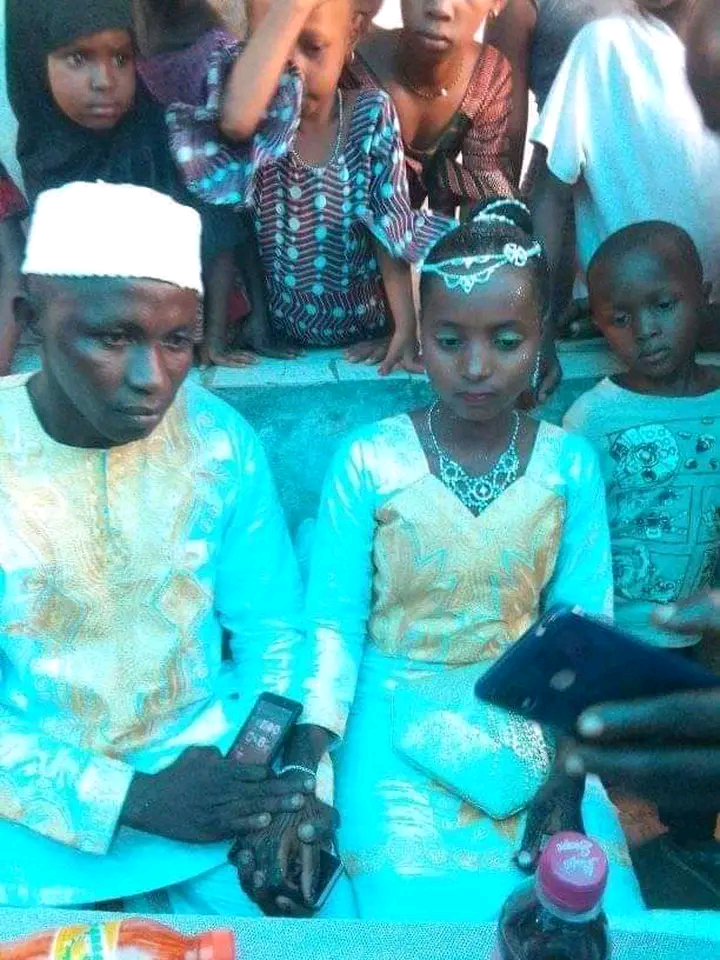 They have already had a wedding and from the wedding pictures, you do realize the girl is not happy. She didn't put up a single smile throughout the occasion.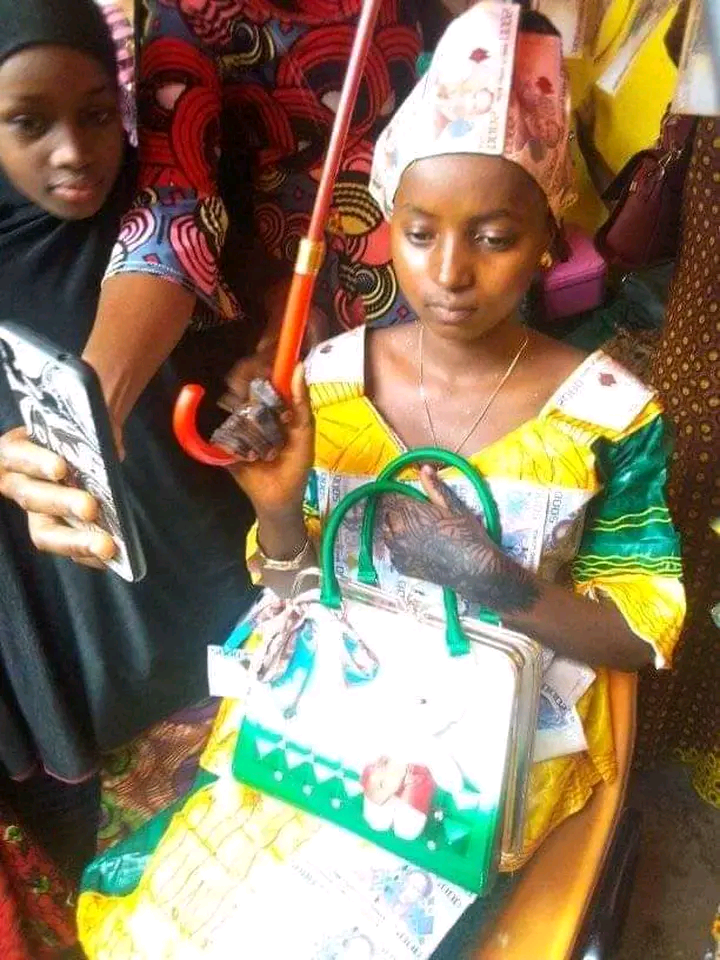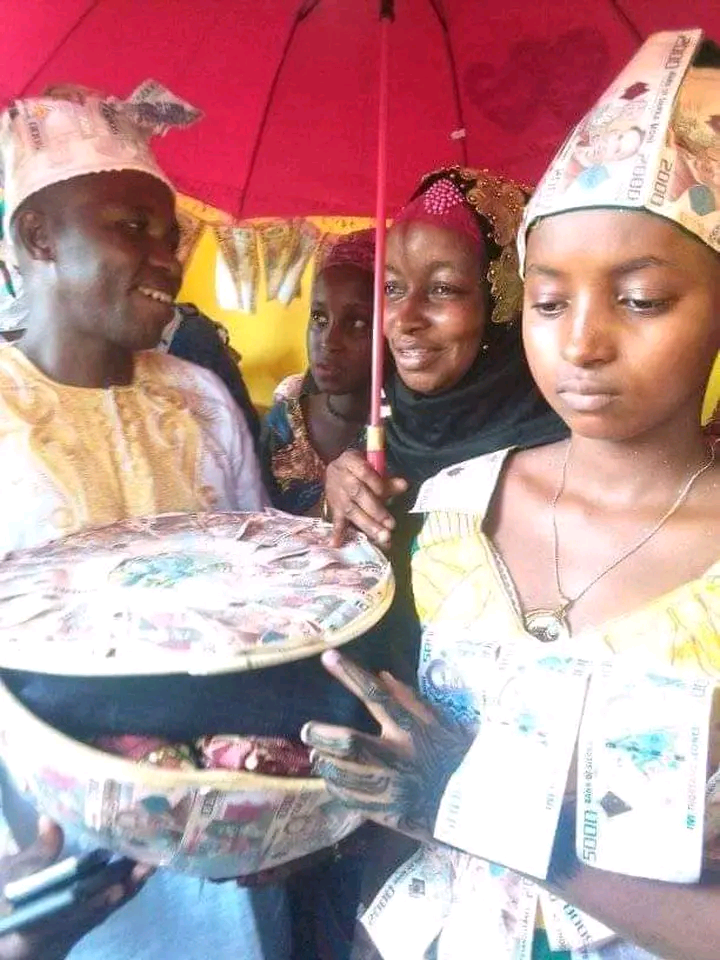 Forcing a child against her will to go in for such a person will not only dim her spirit but make her dull and unstable.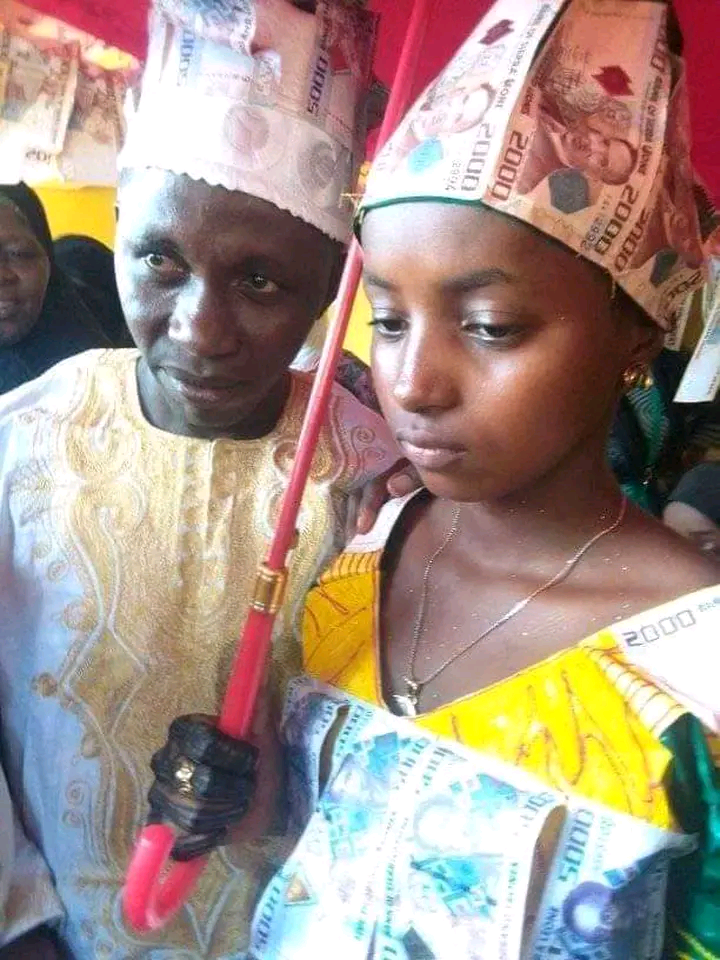 People on social media are angrily bashing the parents of that beautiful girl as well as the groom for doing that barbaric act. She is too young to experience this unfortunate circumstance. We are in the 21st century, this act must stop!!!
Let's help put a stop to early child marriage.
You can make me know what you think about early childhood marriage in the comment section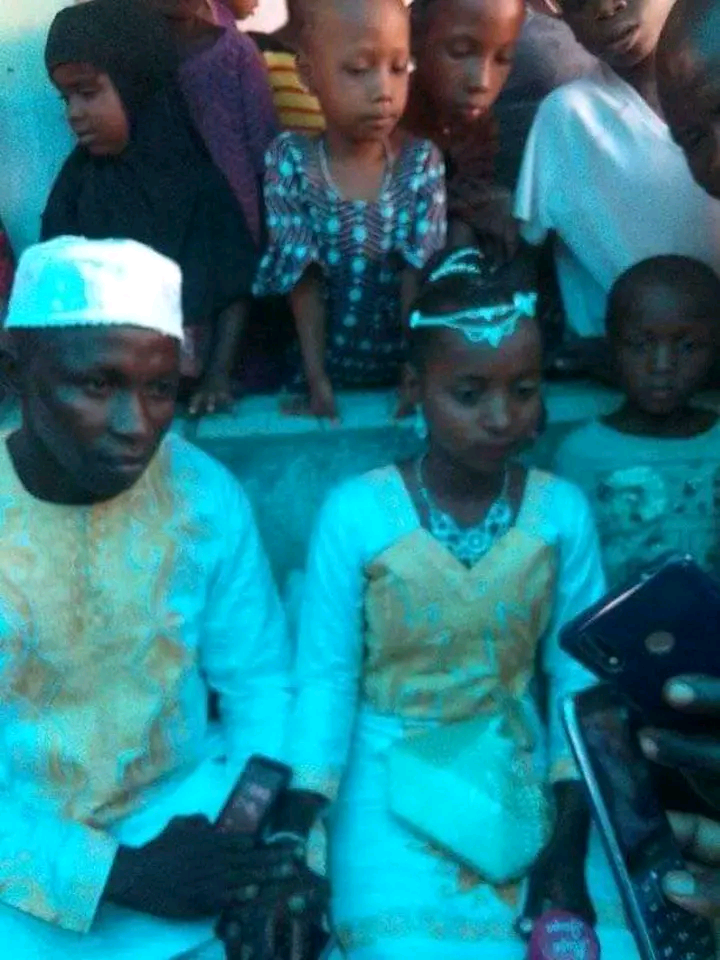 Content created and supplied by: the_Kelvin_guy (via Opera News )