The rate at which some Ladies do things for them to be loved by their Boyfriends, has become a thing of concern. Personally I keep wondering why someone will go to the extend of bewitching his/her fellow human being, just because she wants the person to keep doing her bindings. Frankly speaking, with what is happening in this present time that we are into, I strongly believe that people no longer fear GOD again. People now prefer engaging themselves in fetish activities, other than praying to GOD and living a good life without planning evil against one another. If you love someone and the person doesn't reciprocate the feelings back, don't think that it is the end of the world for you. Because hate can push you into doing evil against the person you once loved.
I was strolling down the internet when I came across a disheartening story, of where a University Female Student had planned to put his boyfriend "inside a bottle", and was defiled by two Fetish priest on the process. As she was said to have been on recovery after the two witch doctors, played their sleeping skills on her because she sustained injuries during the process.
It was alleged that the Lady who had gone to seek the help of the two fetish priest, in other for them to insure that her Boyfriend will not love any other Lady apart from herself, but she ended up ruining the whole plot after the two fetish priest forcefully took advantage of her.
According to the information gathered by the Police in Mitooma District in Uganda, the two fetish priest have been arrested, for taking advantage of a student of Kampala International University (KIU), and also stealing about Ush 2.9 million from her.
More also, it was gathered that the female student was said to have taking Social Work and Social Administration (SWASA), at KIU's western Campus, and had allegedly visited the two fetish priest after she suspected that her boyfriend is cheating on her. Her intention was to put the man inside a bottle so that he will not be seeing other women except her.
While issuing out a statement over the incident, the Greater "Bushenyi Regional Police Spokesman, Martial Tumusiime" said that, the two fetish priest which was arrested for the crime they committed are "David Bamwetaki 57, and Nazario Bazarwa 72, as they are all residents of "Nyantoma Parish Kashenshero sub-county" in Mitooma District.
Meanwhile, it was said that the suspects told the Lady that she must have to spend the night in their shrine, so that the black magic their did will be very effective, only for the both of them to take advantage of her during the night.
Below are images gathered from the video footage: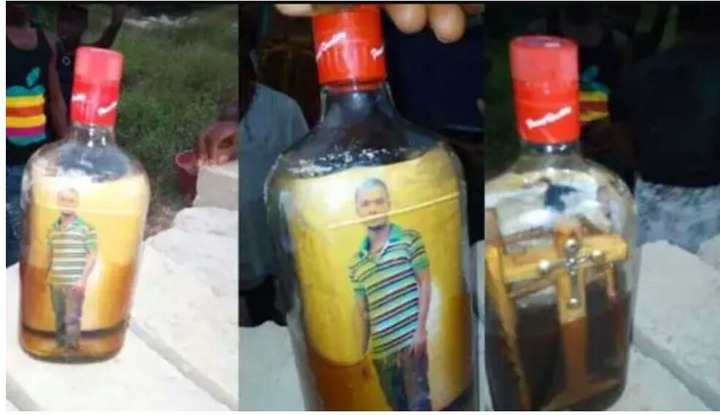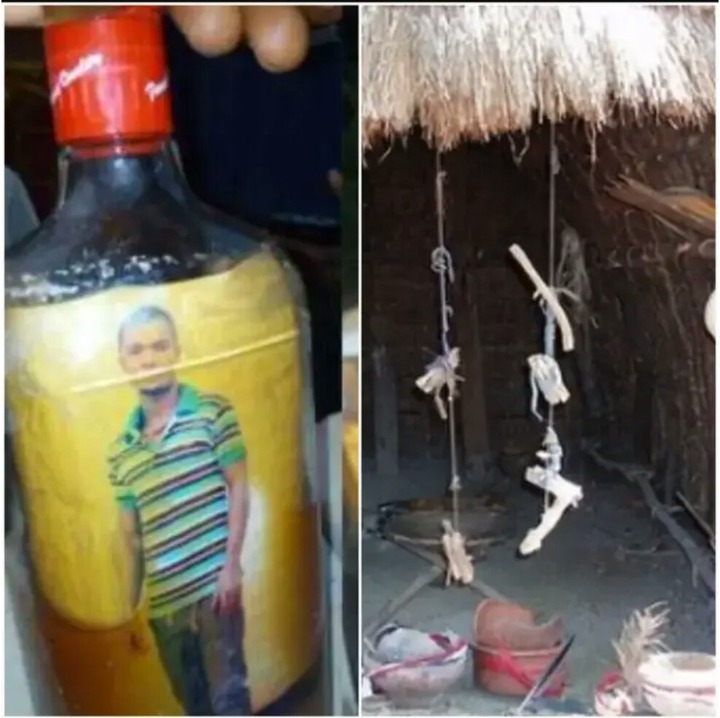 What is your own opinion over this Lady's plot to bewitch her boyfriend, in other not for him to love any other Lady except her.
Please kindly share this article across to all social media platforms in Ghana, our men needs to know of this story.
Content created and supplied by: KofiLegit (via Opera News )