Wife receives beatings over poor cooking — Not only because of too much salt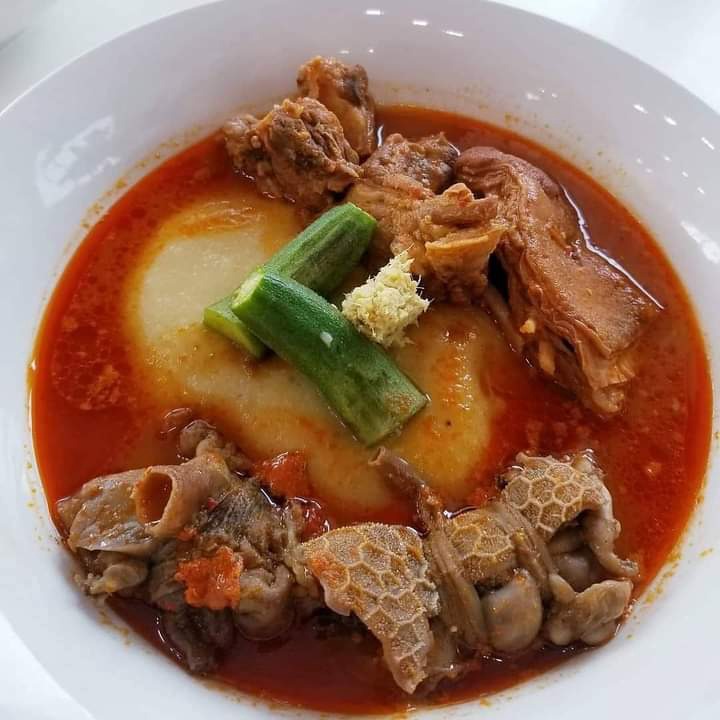 It is no where stated that the purpose of a wife is to cook, but out of respect, women cook for their men. Francis Addotey who couldn't appreciate the respect of his wife's cooking, has thrown several punches at her this afternoon. Awurama Judith, the wife of Francis, is still receiving treatment at the Effiakuma hospital after taking blows from her husband. Awurama who migrated from Sekyere Afram Plains to Effiakuma last week Tuesday, is not even a week old, and has started receiving beatings. Francis and Awurama married in 2019, and has since been living in separate towns. Awurama who was living and working in Sekyere Afram Plains, was posted to Effiakuma last month January, after she applied for transfers. 
Awurama is a Pharmacist by profession, and a very brilliant woman. She is the only child of her parents, because of birth complications, her mother had after her birth. Awurama's mother could not have a safe delivery, during Awurama's birth. Doctors suggested to Mr. Abeam, Awurama's father to chose between losing his wife, or losing her fallopian tube. Mr. Abeam chose his wife, and lost the chance to procreate again. This never hurt them, as Awurama became the light, and glory of their marriage. 
Awurama wasn't pampered during childhood, but was made to spend more time with books, so kitchen wasn't her taste. She started doing kitchen stuff, when she graduated from her six years of Pharmaceutical training. She hold a Bachelor of Science degree in Pharmaceutical Management, and Drug Isolation. She is a First Class graduate in her field, and one of the smartest science students. Awurama never knew how to cook, but she learned how to prepare most foods, after her graduation from medical school. She works as a Senior Pharmacist and Supervisor, so she barely gets time for other things. 
Awurama had an afternoon shift today, and was doing her best to present herself for work, when her husband asked her to prepare fufu for him. She changed her agenda and tried to beat time, by getting the fufu set before noon. Her shift was to start at exactly 2 in the afternoon, and end at 8 in the evening. She was able to beat time, and prepare the food her husband wanted. Awurama's food, according laboratory specialist at Effiakuma hospital, was fine but the husband still had problems with her cooking. Francis after tasting two balls of fufu, asked why the soup was so salty. Awurama tried explaining that, the food wasn't salty, and Francis couldn't take it. Francis couldn't take his own wife replying him, and saw that as a challenge. Francis out of anger, directed two punches to Awurama with his soup hands. 
Awurama who wasn't looking straight when the punches came at her, suffered nose bleeding, and facial swelling. Awurama's left eye was hit with the punches, as well as his nostrils. The bleeding wasn't stopping, despite first aid treatment. Francis was forced to drive her to the Effiakuma Hospital, where she is right now, taking treatment. Doctors out of pity, threatened Francis with legal consequences, and it was there, he confessed to the doctors about his problem. 
Francis wants attention, but the busy schedule of Awurama, makes it impossible for her to have time for him. He complained of Awurama been busy all the time, even on her off days, she will be researching and revising health books instead of spending time with him. That was the main reason he forced her to move to Effiakuma, hoping to spend more time with her. But she is still busy everyday. Doctor Acheampong, a clinical surgeon at the hospital figured, Francis may need psychological help in other to deal with himself. 
Content created and supplied by: RockyJDJones (via Opera News )