Child marriage in Ghana: evidence from a multi-method study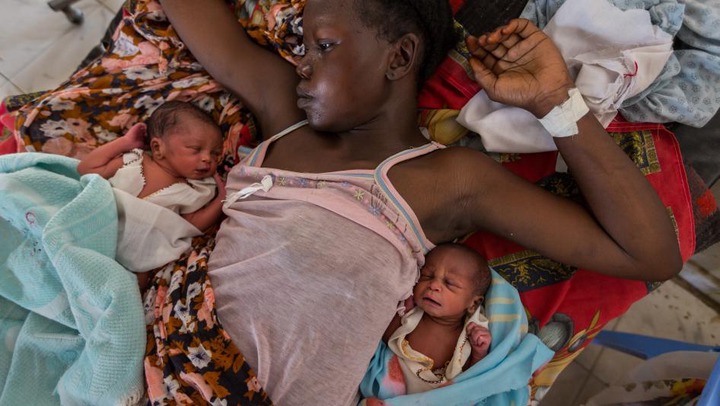 AbstractChild marriage in Ghana: evidence from a multi-method study.
Background
Child marriage remains a challenge in Ghana. Over the years, government and development partners have made various commitments and efforts to curb the phenomenon of child marriage. However, there is little empirical evidence on the predictors, norms and practices surrounding the practice to support their efforts, a gap this study sought to fill.
Methods
The study employed a multiple-method approach to achieve the set objectives. Data from the women's file of the 2014 Ghana Demographic and Health Survey (GDHS) was used to examine the predictors of child marriage using frequencies and logistic regression methods. Data from Key Informant Interviews (KIIs) and Focus Group Discussions (FGDs) collected in Central and Northern regions of Ghana were used to examine norms and practices surrounding child marriage using thematic analysis.
Results
Two in ten (20.68%) girls in the quantitative sample married as children. The results revealed that girls who had never attended school compared to those who had ever attended school were more likely to marry as children (OR, 3.01). Compared with girls in the lowest wealth quintile, girls in the middle (OR, 0.59), fourth (OR, 0.37) and highest (OR, 0.32) wealth quintiles were less likely to marry as children. From the qualitative data, the study identified poverty, teenage pregnancy, and cultural norms such as betrothal marriage, exchange of girls for marriage and pressure from significant others as the drivers of child marriage.
Conclusions
The findings show that various socio-economic and cultural factors such as education, teenage pregnancy and poverty influence child marriage. Hence, efforts to curb child marriage should be geared towards retention of girls in school, curbing teenage pregnancy, empowering girls economically, enforcing laws on child marriage in Ghana, as well as designing tailored advocacy programs to educate key stakeholders and adolescent girls on the consequences of child marriage. Additionally, there is the need to address socio-cultural norms/practices to help end child marriage.
In developing countries, it is estimated that one in seven girls marry before age 15 and 38% marry before age 18 [8]. In Ghana, 4.4 and 5.8% of women aged 15–49 married by exact age 15 in 2006 and 2011 respectively. In addition, among women aged 20–24, the proportion who married before exact age 18 was 22% in 2006 and 21% in 2011 [9, 10]. The rest of the introductory section of the paper discusses reasons and incentives for child marriage, negative effects of child marriage and legal norms in relation to child marriage.
Reasons and incentives for child marriage
Child marriage is used as a mechanism to protect chastity as premarital sex and child bearing bring shame to the family [11]. In traditional Ghanaian societies premarital sex and child bearing is frowned upon, hence early marriage is encouraged. For instance, betrothal (in some cases, exchange of girls) is often early, sometimes before birth to ensure sex and child bearing occur within marriage [12]. The need to reinforce social ties or build alliances is another traditional factor that influences child marriage [13, 14].
The major religious traditions (Christianity and Islam) in Ghana encourage early marriage because premarital sex and child bearing are considered "immoral". These behaviours were, and often still are, strongly prohibited and sometimes punished. Both Christianity and Islam seek to ensure that sex and child bearing occur within marriage. Hence, they tend to encourage early marriage, mostly indirectly [15]. Some Muslim groups try to ensure that births occur within marriage by compressing the gap between age at menarche and marriage [16]. While traditional and religious practices try to protect girls from pre-marital sex and child bearing, girls who fall pregnant are sometimes married off to men who impregnated them to ensure they take care of them [12].
In Ghanaian societies, marriage is very important for women's status. Recognition and respect go hand in hand with marriage. Evidence suggest that early marriage brings some child brides respect and honor as both peers and adults in the community show them respect because they have "settled down" (married) and are seen to be responsible. Parents who have married daughters also enjoy some prestige and respect from community members [12].
Another factor that contributes to child marriage is poverty [7, 11, 17,18,19]. Its influence on child marriage is multi-dimensional that stems from parents' socio-economic status and children's demand for material goods that their parents cannot afford (in some cases attributable to parental neglect and supervision). Some parents and girls are motivated by financial gains and security to the family and they tend to agree to child marriage. In some cases, it provides financial stability to girls coming from economically disadvantaged homes as some child brides married to escape poverty. Child brides do not only get financial support from their husbands, but also from their in-laws to ensure they lack little or nothing. Some child brides are also able to amass some wealth from their husbands to take care of their own family [12]. Hence, parents who marry their children off early "are not necessarily heartless parents but, rather, parents who are surviving under heartless conditions",
Evidence show elevated rates of suicidal thoughts or attempts among girls promised or requested in marriage and married girls compared to those not yet in the marriage process, suggesting that child marriage is a problem at the very onset even before sex and child bearing [20]. Child marriage is a form of violence against young girls as it increases their vulnerability to sexual, physical and psychological violence due to the unbalanced power dynamics within marriage [21, 22].
While child marriage is usually used to ensure that sex and child bearing occur within marriage, it effectively brings a girl's childhood and adolescence to a premature end and imposes adult roles and responsibilities on young girls before they are physically, psychologically and emotionally prepared to handle them [23]. Sexual intercourse and child bearing among girls can lead to various health complications, however, the practice of child marriage worsens these health challenges. For instance, early sexual debut goes hand in hand with child marriage, which increases a girl's health risks, because an adolescent's vaginal mucosa is not yet fully matured, exposing them to increased risk of sexually infected diseases including HIV [24]. In 29 countries including Ghana, it was found that female adolescents were more vulnerable to HIV infection than older women. Women who marry young often tend to have much older husbands, in polygamous unions and are frequently junior wives which increases young girls' probability of HIV infection [25].
Child marriage Further, early pregnancy loss among girls age 15–19 has been found to be twice as high as that of other age groups in Ghana [26]. For instance, the 2014 GDHS reported that neonatal (42 deaths per 1000 live births), infant (62 deaths per 1000 live births), and under-5 mortality (84 per 1000 live births) were highest among children born to mothers less than 20 years compared to those aged 20 years and above [27]. In another study in Ghana, it was found that first-born children of women who married before age 18 had increased odds of mortality compared to first-borns of women who married after 18 years [21].
A common belief is that child marriage is a coping strategy for poverty, accords girls and parents status and honour. However, evidence also show that child marriage is a catalyst for poverty which undermines status and honour in societies. In sub-Saharan Africa including Ghana, it was found that early marriage negatively influences education as it reduces the probability of literacy and completing secondary school [28].
Legal norms in relation to child marriage
Child marriage undermines the fundamental human rights of children and violates Article 16(2) of the Universal Declaration of Human Rights, which states that "Marriage shall be entered into only with the free and full consent of the intending spouses". It also violates Article 16 of the Convention on the Elimination of all Forms of Discrimination Against Women (CEDAW) that women should have the same right as men to "freely choose a spouse and to enter into marriage only with their free and full consent".
The 1998 Children's Act of Ghana and the 1992 Constitution of Ghana define a child as a person below the age of 18. By age 18, young persons are expected to have developed enough intellectual, emotional and physical skills, and resources to fend for themselves as well as to successfully transition into adulthood. Until then they require care from adults, support, guidance and protection [31]. The 1998 Children's Act of Ghana (Act 560), indicates that no person shall force a child: (1) (a) to be betrothed; (b) to be the subject of a dowry transaction; or (c) to be married; and (2) the minimum age of marriage of whatever kind shall be eighteen years (18 years).
In Ghana, there is commitment towards curbing child marriage. The Ministry of Gender, Children and Social Protection established a Child Marriage Unit in 2014 to promote and coordinate national initiatives aimed at ending child marriage in Ghana. In 2016, the unit in partnership with the United Nations Children's Fund (UNICEF) and other key stakeholders developed a National Strategic Framework on Ending Child Marriage in Ghana. The framework is to ensure effective, well-structured and well-guided collaboration between state and non-state institutions [32].
Despite signing on to international resolutions, national laws, and efforts by various national and international organizations, child marriage in Ghana remains a phenomenon of concern with very limited empirical evidence to support program interventions to deal with the practice. The present study seeks to (a) identify the predictors of child marriage in the broader Ghanaian society and (b) explore in-depth the norms and practices surrounding child marriage as well as how the phenomenon could be addressed.
Methods
The study employed a multiple-method approach to achieve its objectives. The study utilised quantitative data from the women's file of the 2014 Ghana Demographic and Health Survey (GDHS) to examine the predictors of child marriage. This was complemented with qualitative data collected in purposively selected districts and communities in United Nations Population Fund (UNFPA) country program support regions (Central, Northern and Greater Accra) in 2016 to examine norms and practices surrounding child marriage. These were regions with high prevalence of teenage pregnancy (Central, 21.3%) and child marriage (Northern, 35.8%) [27]. The Central region is in the southern part of Ghana along the coast. The people in the region are generally of the Akan ethnic group and matrilineal. It is bordered by Ashanti and Eastern regions to the north, Western region to the west, Greater Accra region to the east and the Gulf of Guinea to the south. The Northern region is in the northern part of the country and the people are predominantly of the Mole-Dagbani ethnic group and patrilineal. The region is bordered on the north by the Upper West and Upper East region, on the east by Togo, on the south by Brong Ahafo and Volta regions, and on the west by Côte d'Ivoire.
Quantitative procedure
The GDHS data is a nationally representative survey that was first conducted in 1988 and has since been conducted roughly every 5 years. The GDHS collects data from women aged 15–49 and men 15–59 years on various topics including socio-demographic characteristics and age at first marriage [27].
Variables
Dependent variable
The dependent variable for this study is child marriage. The child marriage variable is dichotomous, where 1 indicates an individual woman first married/cohabited before age 18 and 0 otherwise. In this paper, the analysis of child marriage is restricted to women aged 20–24 years to ensure that no respondent was still at risk for marriage during adolescence [22, 23]. This resulted in a sample size of 1571 (weighted sample size = 1613).
Independent variables
The independent variables considered in this study were ever attended school (yes, no), religion (Christian, Muslim, Traditional/Spiritualist, No religion), ethnicity (Akan, Ga/Dangme, Ewe, Mole-Dagbani, Gurma, Other), region (Greater Accra, Western, Central, Volta, Eastern, Ashanti, Brong Ahafo, Northern, Upper East and Upper West), residence (urban, rural) and wealth quintile (lowest, second, middle, fourth, highest).
Data analysis
Frequencies were used to describe the characteristics of respondents in the sample. The logit model was used at two levels, first, to examine the bivariate relationships between each of the independent variables and the dependent variable without accounting for other factors. Second, to examine the net effects of each of the independent variables on the dependent variable controlling for other variables. The logit regression model finds the best fitting model to describe the relationship between the dichotomous variable of interest and a set of independent variables [33]. The logit coefficients do not have an intuitive interpretation because they represent effects of the log of the odds. For easier interpretation, the log odds, are converted to odds ratios by exponentiation [33]. Only the odds ratios are presented for the logit regression models in this study. The basic logit regression model takes the form
Where pi is the estimated probability of a particular event occurring to an individual with a given set of characteristics, bo is the intercept, and bi represents the slope coefficients for a set of explanatory variables Xi.
The quantitative analysis was conducted using STATA (version 13). To correct for non-response and ensure representativeness across the country, the data was weighted taking into account the Demographic and Health Survey (DHS) complex survey design using the 'svyset' commands [34]. The svy prefix command subpop option was used to restrict the sample to women aged 20–24 years [34].
Qualitative procedure
The qualitative component of this study involved focus group discussions (FGDs) and Key Informant Interviews (KIIs) with stakeholders (adolescent girls, young women, parents, community leaders and those working directly or indirectly on issues affecting young people aged 10–24 years) on child marriage. The discussions covered norms and practices surrounding child marriage as well as how the phenomenon can be addressed. The KIIs and FGDs were conducted from June to August 2016. Participants for the FGDs and KIIs were recruited through key contacts in various organizations, Microfin, World Education Ghana and Ghana Health Service in the Central region and NORSAAC, Ghana Health Service and ActionAid in Northern region. The purpose of the study, the target population, as well as period of the study, and other details including mobilization of participants, logistics, transportation and community entry were discussed with the key contacts. Once feasibility was established, the key contacts identified community volunteers to mobilize eligible participants. The volunteers and key contacts sought audience with the traditional and local authorities approximately 10 days prior to data collection to inform them of the purpose of the study, target groups and key persons as well as seek their permission to conduct the research in their respective communities.
The qualitative data was used to build on statistical results by adding meaning, context and depth. Semi-structured interview guides were used for the FGDs (Additional file 1: Appendix A) and KIIs (Additional file 2: Appendix B), with a set of questions, however, questions that were not included in the guide were also asked as the interviewers probed further on things said by participants.
Study sites
The focus group discussions (FGDs) targeted the northern and southern sectors of Ghana. These are regions with high prevalence of teenage pregnancy (Central: 21.3%) and child marriage (Northern: 35.8%) [27].
Focus group discussions (FGDs)
Focus group discussions were conducted in three communities in the Central region (Asubo-Awutu, Obidan and Dosii-Central) and in four communities in the Northern region (Zabzugu, Sabare, Tasundo and Kukpaligu). In each region, 10 focus group discussions were conducted (20 FGDs in total). Each focus group discussion had a maximum of 10 participants. The FGDs were conducted among the following subgroups: 12–17-year olds who were married, 18–24-year olds (who got married before the age of 18), unmarried 12–17-year olds (at risk of child marriage) and unmarried 18–24-year olds. Married 12–24-year olds were asked questions specifically about their lived experiences within marriage, while unmarried 12–24-year olds were asked about their motivations to delay marriage. FGDs were also held among parents/guardian, grandparents, and other adult community members. Male and female parent FGDs were conducted in Kukpaligu in the Zabzugu-Tatale district at the request of the community members, indicating that women would be reluctant to talk in a mixed gender setting.
Key informant interviews (KIIs)
Were conducted with focal persons/key informants/key stakeholders in government institutions (Ghana Education Service, Social Welfare, Ghana Health Service, Ghana Police Service with special attention on the Domestic Violence and Victims Support Unit, Parliament), and non-governmental (World Vision, Hope for Future Generation, Compassion International), as well as at the community level (Christian and Muslim leaders, Chiefs, other Community leaders and representatives, head teachers). Thirty (30) KIIs were conducted in the Central and Northern regions to get regional perspectives on child marriage, and in Greater Accra region with national representatives to get a national view on issues surrounding child marriage.
Data analysis
Research assistants transcribed (some with the help of a translator) the audio-recorded interviews and discussions verbatim into English. Codebooks modelled initially around topics of the interview guides were developed. Through the iterative process of coding and analysis, codes were added to the codebook. The transcripts were coded manually, guided by open and axial coding. To ensure inter-coder reliability, transcripts were analysed by a team of 5 persons (research assistants and principal investigator). The initial codes generated were then grouped into preliminary categories of themes. Through reading, re-reading and constant comparison, the preliminary categories of themes were categorized into themes and sub-themes.
Results
Descriptive results in Table 1 show that about one in five (20.68%) of the women in the sample first married before age 18 (mean age at first marriage among girls aged 20–24 years = 17.7 years; std. dev. = 2.6; minimum age at first marriage = 10 years (0.18%, 3 women) and maximum age at first marriage = 24 years). A little more than one out of ten (11.92%) had never attended school. Four fifth (80.33%) of the women were Christians, 15% were Muslim, about 1 % were Traditionalist and 3 % had no religious affiliation. Half (49.66%) of the respondents belonged to the Akan ethnic group. The highest proportion of the respondents resided in Greater Accra region (20.74%) and the least in Upper West region (2.38%). A higher percentage of the respondents were in Urban areas (53.28%) and 26% of the women in the sample were in the fourth wealth quintile category.
Table 1 Characteristics of the sample, women age 20–24
Content created and supplied by: Doncasty2 (via Opera News )
Opera News is a free to use platform and the views and opinions expressed herein are solely those of the author and do not represent, reflect or express the views of Opera News. Any/all written content and images displayed are provided by the blogger/author, appear herein as submitted by the blogger/author and are unedited by Opera News. Opera News does not consent to nor does it condone the posting of any content that violates the rights (including the copyrights) of any third party, nor content that may malign, inter alia, any religion, ethnic group, organization, gender, company, or individual. Opera News furthermore does not condone the use of our platform for the purposes encouraging/endorsing hate speech, violation of human rights and/or utterances of a defamatory nature. If the content contained herein violates any of your rights, including those of copyright, and/or violates any the above mentioned factors, you are requested to immediately notify us using via the following email address operanews-external(at)opera.com and/or report the article using the available reporting functionality built into our Platform See More