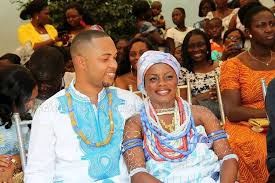 The Ewe is a multi- national tribe occupying Ghana, Togo and Benin. Their women are undoubtedly one of tmost endowed beauties of the world and highly sought by men in marriage. Some men however fear of the probable requirement they may face in marrying an EWE.
THE REQUIREMENT
1. The knocking stage:
After secret meetings between a man and woman with an intimate intention, the man tells his family to seek the hand of the girl in marriage for him. The man's father and family therefore calls on the girl's family to officially ask for the hand of the girl in marriage for their son. This is called knocking.
The following are the items required for knocking.
1. A drum of akpeteshie
2. Bear atukpa
3. Crates of minerals
When the bride's family consent, the groom's family is notified to come and pay the dowry.
The bride price of the EWE include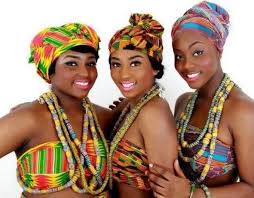 1. A drum of akpeteshie
2. Bottles of castle bridge
3. Crates of bear
4. Pots of palm-wine
5. Kitchen stool
6. Traditional clothe-kente
7. Pieces of red pants-godizie
8. Cloth for father in-law
9. Cloth for mother in-law
10. Waist beadds
11. Money for bride to start business.
12. Cash for mother and father in-law
These are mandatory for a union to be fully recognized.
Follow and share for more stories
By: jmahama
Content created and supplied by: Jmahama (via Opera News )