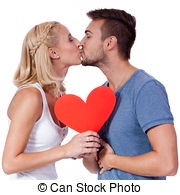 February is known as the month of love and romance. Across the world, Valentine's Day is dedicated to lovers, the infatuated, the adored, and puppy-loved.
Around the world, the admired are showered with cards, chocolates, fragrances, dinners, jewelry, flowers, proposals and weddings.
Let's share some brief history of St. Valentine's Day:
The feast of St. Valentine was first celebrated on February 14th, around 496. It honored three Christian saints, all named Valentine that ironically all died on February 14th.
Many myths surround the three saints. The most often heard is the legend that placed the Roman Catholic priest, Valentine, against the Roman emperor Claudius II. 
In order to have strong, undistracted soldiers, the emperor declared that all young men remain single. St. Valentine found the decree morally wrong. In defiance, he privately married couples. When discovered, the emperor had him arrested and sentenced to death.
Another version of this myth, places Valentine jailed for privately performing marriages. Waiting for his death sentence, Valentine attempted and failed to convert Claudius II from paganism to Christianity. This act of conversion led to his immediate demise.
Another legend is the imprisoned Valentine performing a miracle of bringing sight to his jailer, Asterius' visually impaired daughter. 
After obtaining her renewed sight, the daughter fell in love with Valentine. It was believed that on the eve of his death he wrote her a letter. The letter ended with his final salutation, "from your Valentine."
Interestingly, Val's Day is celebrated differently in different parts of the globe. I shall be sharing that with you soon.
Until then, mask up and stay safe! 
Content created and supplied by: GH_JOURNAL (via Opera News )