What is homosexuality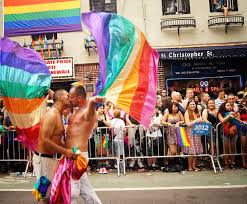 LGBTQI is a commonly abbreviation for Lesbian, gay, bisexual, transgender, queer and intersexed. In use since the 1990s, the term is an adaptation of the initialism LGB, which began to replace the term GAY in reference to the broader LGBT community beginning in the mid-to-late 1980s.
Welcome on board, the RFGN is a starship heading towards the light and our destination is a world of peace, love and dignity. According to my research the rainbow fellowship foundation

Has a mission to share with the world that in several cases, homosexuality is about love and that LGBT people also have right to peace, love and dignity.
Our strategy is to write to world to come to the rainbow fellowship global network (RFGN) and embrace a new positive way of love that is let's promote homosexuality as a global vision.
Can you imagine a life where people are told they don't have the right to love, this is what LGBT people faced everyday and homosexuality is a choice and LGBT people are deprived of their basic human rights.
Please fellow me, read and share with friends, drop down your comments and stay in touched with me for more.
Thank you.
Content created and supplied by: ThePowerMan (via Opera News )