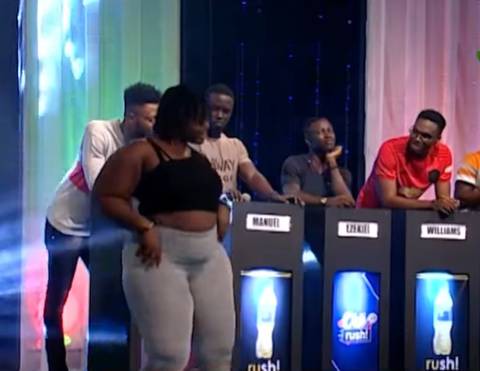 Every season of the date Rush program has always been dramatic. Some guys will come to the show and the ladies will reject them. Sometimes I think it's always intentional on the part of the ladies. Anyway that is not the reason for this article.
In our modern world, it's not always the ladies that battle for one man but it's the other way around. So in my humble opinion, the program should have been in such a way that the men would be in charge of the "rushes" while one lady will be their main focus.
It would have been more entertaining if it was done that way. Because the men would ask a lot of questions which would make the program more fun. It will also groom the lady into a confident public speaker which is good for nation building. So the organizers of the program should do it that way at least once in a month.
Please follow my account for more interesting articles. Leave your comments and suggestions below and share to your friends as well. Thank you
Content created and supplied by: Junior77 (via Opera News )