There are a lot of questions and judgements on an image when it surfaces from any point to have itself before the eyes of man. Though it is said that, do not be quick to speak, certain eye-seeing images and eye-to-eye things are hard to look over as sometimes, it is almost hard to tell if it is right or wrong.
What has been your view about men lately? One would say men are bad whereas others will say they are good from their personal experiences. Stories have been heard of a father and daughter sleeping in the same room which ended in tears. With others, I am sure nothing of any sort of thing happened for they are great fathers of the world.
An image has surfaced online which is something else as one person talking about it will make it bias and requires different views of multiple people. See this image below: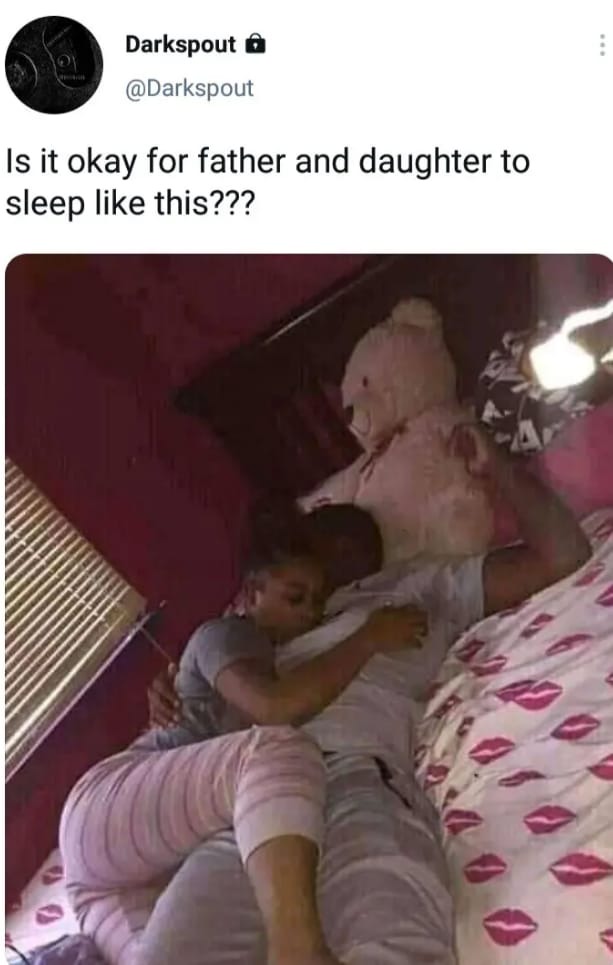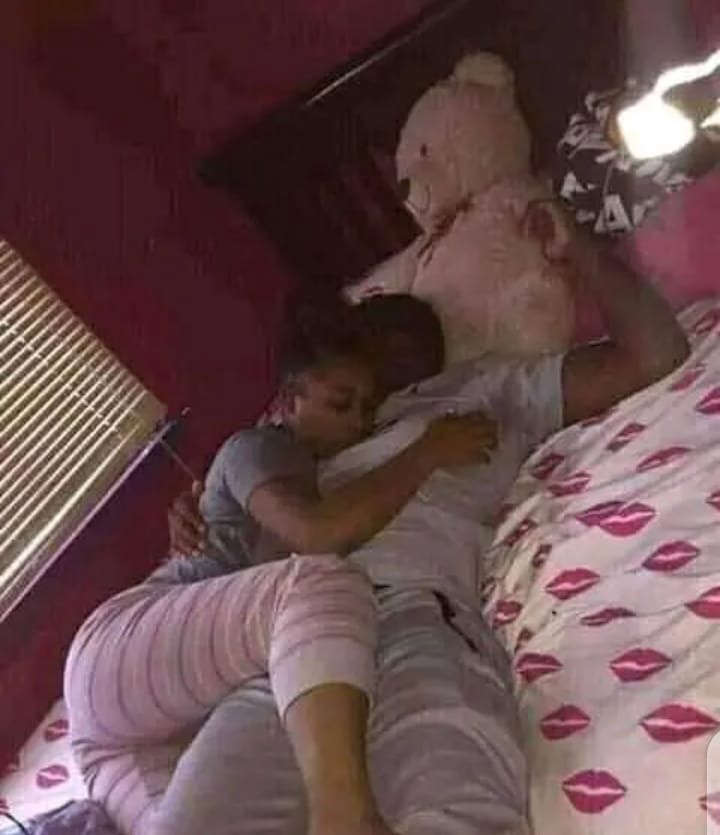 What are your beautiful thoughts on this as a father and daughter 'cuddle' or sleep in this position?
Content created and supplied by: Wood-Pecker (via Opera News )