According to research, humans fail to realistically assess themselves when it comes to their physical appearance and level of attraction. This is mostly because they yearn for a flawless look and as a result, scrutinise every little detail about themselves making them underestimate their self-worth and appeal. As hard as it might be to know whether or not you're attractive, there some signs that can help you figure out if people find you attractive. Below are 10 signs you might be more attractive than you think.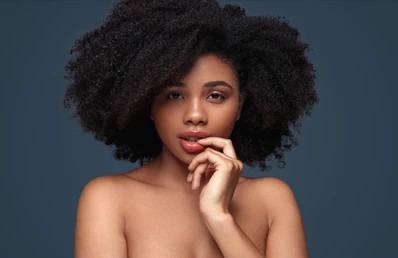 1. People Give You a Smiley Face
As humans, we tend to subconsciously smile at things or people we find to be aesthetically pleasing. Although giving a quick smile can be a way of flirting, it's just a natural reaction to something pleasing to the eye. So if you constantly get friendly smiles from people in public places, just know that you're more attractive than you think.
2. Strangers Can't Get Their Eyes Off You
If you're one of those people who always find themselves being the reason people crash into signposts and other people in public or make them spill drinks over themselves at the bar, there's no doubt you're attractive. This is basically because it takes a little bit longer for people to look away after they've seen something or someone attractive making them lose focus and cause all sorts of havoc wherever they're.
3. People Often Do a Double Take
Most of us do a double-take when we come across someone rather appealing. Of course, there are many reasons for doing this, but the most common one is that we liked what we saw and wanted to keep looking. If someone gives you a second glance, it means they find you attractive and might be looking to catch your attention. If this happens to you often, you're almost certainly a good-looking person. 
4. People Always Help You
Have you noticed how willing others are to come to your rescue whenever or wherever you need help? That's one advantage you have for being such a nice-looking person. This is because we tend to subconsciously be friendlier and more generous to those we're attracted to.
5. People Find You Approachable
This might not be fair to the rest but attractive people have a sort of pull that draws others towards them. They tend to find it easy to come up to you and engage you in a conversation regardless of what you're doing and where you're. And if they see you with someone else, it hurts them real bad.
6. People May Act Differently Around You
Do you often notice that people feel anxious, act differently around you, and seem nervous or confused when you approach them? This may be another sign that they find you appealing. Attractive individuals are usually very intimidating, and it's almost impossible to stop yourself from getting nervous when you're around them. That's an unfair advantage.
7. You Rarely Receive Compliments
This one may sound surprising, but do you remember the time when you put on your best dress and were confident people will shower you with compliments but didn't happen? After such an experience, it's only natural to start doubting yourself and think there's nothing appealing about you. But it's usually the opposite. More often than not, people assume you're already aware of how attractive you are and as a result, don't need to remind you of it. Some might even think you're tired of all the attention.
8. Even When You Receive a Compliment, It Feels Insincere
On the rare occasion you receive some sort of compliment, the long-awaited praise often sounds casual or off-handed. If people only mention your appearance in passing, it can make you extremely insecure, but the truth is that they sound so indifferent because you look great no matter what. Just think about it. You wouldn't be showering someone you find attractive with compliments 24/7 either, you'd probably just comment on their appearance when they change their looks somehow or wear something new.
9. People Are Surprised By Your Insecurities
It might be pretty hard to believe that the people we admire or have great appearance can be just as insecure as we are. Because of how amazing they appear, it's easy to slip into the mindset that they have nothing to worry about. But the truth is, everyone has their struggles. This is probably why most people are surprised when you mention that there are certain aspects of your appearance that you're not happy with and want to change.
10. Your Social Media Account Is Flooded With Direct Messages
If your WhatsApp is constantly flooded with direct messages regardless of your relationship status, don't be too surprised. Social media is a prime example of how attractive people are put above others, which isn't a good thing, but it's a great way to figure out if others find you attractive. And if you find many people texting you often, chances are, you are a damn good-looking person.
While being attractive can go a long way to make you first in line when it comes to dating and other favours, attractiveness more than just your physical appearance. If you think you're attractive please write "Sure" in the comment section to affirm that you accept yourself just the way you're. Kindly share and like this article, and follow for more great contents like this.
Thanks for reading. See you again soon.
Content created and supplied by: InfoLab (via Opera News )