How To Know Whether Your Partner Will Be A " Help Meet " In Marriage  
It is very easy to found a girl or Boy friend ,yet it is very difficult to found a help meet in a relationship. This is because we have many wolves in sheep's skin when it comes to finding a genuine lover that would qualify as a help meet .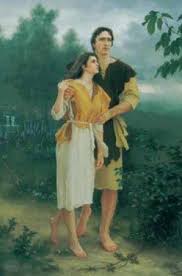 God's Purpose of marriage for Adam is to found a help meet or suitable partner for the guy . This is someone that will truely compliment his status as a man .
In any marital relationship what one needs is a real companion that will serve as helper in any circumstances of being that one may found himself or herself in the near future. 
One of the reasons why many relationships or marriages end on the rocks is the lack of the characteristics of a help meet in the partner that a person is in dare need of.
In this write up ,we will unravel who a help meet is and the  identification of that character traits in your partner. 
" Help Meet "
In defining a help meet we need to look critically into the Holy Bible, when God made mention of " help meet " 
" And the LORD God said, It is not good that the man should be alone; I will make him a help meet for him. " 
Genesis 2:18
In the afformentioned scripture we notice that God said that ,the man is lonely, and that " it is not good that the man should be alone " 
So we see that the help meet is a companion that will fill in the gap of loneliness in the life of the person. In the best of relationship we see that ,the partner must be able to keep you company at all times ,so that you will not feel lonely in any way. 
This therefore, presupposes that your partner must click with you in every pursuit, both in good and bad times . Irrespective of how hard things may be, the partner must stick close to you . 
The following are the character traits to look out for in your partner as an attestation of him or her being a help meet. 
1. Likes To Be With you 
A help meet is one that wants to be with you almost all the time. This is very important factor if marriage is your goal, because proximity is a key to mutual relationship and lasting marriages. 
This makes the couple inseparable in one way or the other, when the person likes to spend quality time with you even out of his or her busy schedule.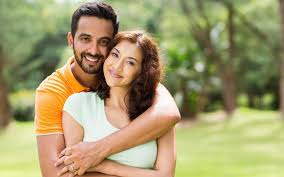 So many marriages have failed due to the fact that one or both partners don't spend time together due to work, something or someone else . 
There are some situations that are simply attributed to the mere fact that ,the partner is not committed in the relationship, because he or she has someone else somewhere .
2. Calls you often 
One common signal that the person would be a better partner that can serve as a help meet is when the person usually calls on you often to check on you .
Either through telephone conversation or personal visits ,it must be frequent in order to ascertain the reality of the person being a help meet for you .
There are some lovers that feel Love sick , due to the lack of frequency in the conversation with their partners. As a result some resort to doing all kinds of things like ,drinking, smoking, drug addiction , or fornicating ( prostitution ), thereby getting frustrated in the end . 
Having a casanova for a lover is typically abhorring ,and disastrous. This means it is suicidal to blatantly fall in love with someone who doesn't have love in his or her emotions. 

Such a person only calls or comes around only when he or she needs something ( like sex, money or any form of help ) from you .
3. Helps in Time of need
One of the detector signs to help you in knowing your help meet is the availability of the person in time of your need . Do you receive any material or emotional support from your partner when you are in need of it .
At times the person could be in a position to help you in a material way ,by giving you some physical provisions such as money or any form of assistance. In that case it is expected of your help meet to support you in that regard . That aside any emotional help like giving personal encouragement or comfort is very necessary. 
If your partner is that helpful in this regard ,then he or she has a good quality of a help meet .
4. Comforts you in trying times 
One of the things that makes a help meet is when the person could serve as a comforter for your needs in one way or the other. 
There are times when you loose a dear one , job or something goes wrong, that warrants that your partner should be there to comfort you .
When you are in tears ,is your partner able to comfort you and wipe away your tears ,by the comfort. 
This means that the person is a help meet, if his or her words can put a smile on your face or is able to do something to make you comfortable in such times . This virtue is a great quality one needs in a marriage relationship. 
5. Encourages you when you are downcast 
One of the things that is also vital in the relationship is encouragement from your spouse .This encouragement is necessary especially when your partner is complaining because of a defect in one way or the other .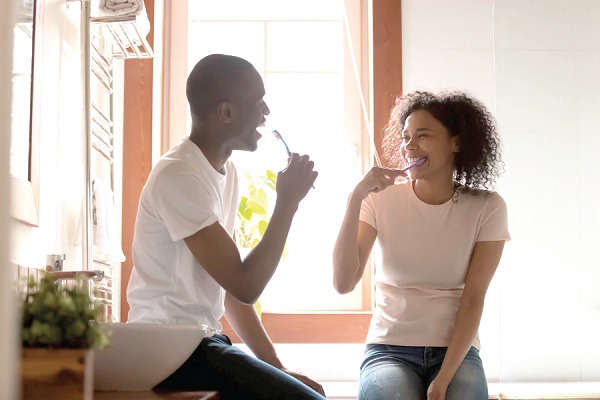 The case may be some failure in something, or disappointment in a job adventure, in that circumstance the spouse must be able to offer words of encouragement that can serve as a motivational factor for the person. 
If you get that encouragement from your partner ,then the relationship could be safe in the near future. If a lover can strengthen and uplift your spirit with words of motivation when you are downcast, then he or she is good for you .
6. Believes in you 
One of the qualities you cannot do without in your lover is the believe he or she have in you . No matter who you are, the person you intend to spend all the days of your life with as a partner must believe in you. 
He or she must believe that ,you are good for him or her , and that you qualify to be a spouse for him or her .That assurance is a great insurance for a long lasting relationship that a third party cannot destroy with lies ,backbiting or slander. 
When you don't have ,he or she believes you will get some day ,when you are poor ,he or she believes that you will be rich some day . When you are unemployed he or she believes you will get a job , when you are sick ,he or she believes you will be healed . When people say you are bad ,he or she believes that you are good .
7. Defends you in the face of adversity 
A true lover defends you in the face of adversity, when everyone is against you. A good companion will always stay by your side even when everyone deserts you . 
When your lover is openly defending you in a place where people are pointing accusing fingers at you ,then he or she is a help meet for you. 
8. Seeks your happiness
A true companion in a marriage relationship will always seek your happiness at all times .This means he or she will do things that will bring happiness to you .
Be careful if your lover doesn't care whether you are happy or sad ,that is ,it doesn't really matter to him or her when you are sad and unhappy about the turn of events in the relationship. 
Such a person will kill you gradually with sorrow when you fall in love or marry him or her . 
9. Advises you on positive issues 
When one of the greatest virtue you should be looking for in a love relationship, is the ability of your lover to advise or encourage you to take the right decisions in life .
The advice must be a positive one and not the destructive one ,an advice that will mislead you to do the wrong thing in life .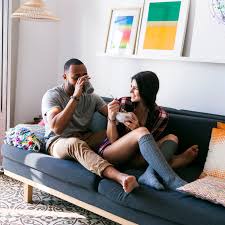 Avoid any partner who does not advise you to take the rightful decision, but rather edges you to do the wrong thing. Any lover who pushes you to make the wrong decisions or to do bad things ,such abusing relatives and the like is not worthy to be your help meet. 
Anyone partner who introduces you into a bad habit like ,drinking, smoking, drug addiction, abortion robbery etc. is not a help meet .  
Conclusion 
To conclude this issue, we all need to understand that you have to marry for good ,and not a nine day wonder .Marriage should not be taken for granted, neither is marriage a trial and error adventure .
Marriage is the ordinance of God and it must be addressed as such. If you meet a partner you want to settle down with in marriage you must make sure that ,the person is a plus (+) and not a minus (-) .
A plus means a help meet and a minus means a destroyer of your life and glory. A plus will build you up ,while a minus will pull you down. Beware ! 
Click on the follow bottom for notifications of more educative, informative, spiritual insight, church history and religious news like this. 
Content created and supplied by: Yeshuanews (via Opera News )
Opera News is a free to use platform and the views and opinions expressed herein are solely those of the author and do not represent, reflect or express the views of Opera News. Any/all written content and images displayed are provided by the blogger/author, appear herein as submitted by the blogger/author and are unedited by Opera News. Opera News does not consent to nor does it condone the posting of any content that violates the rights (including the copyrights) of any third party, nor content that may malign, inter alia, any religion, ethnic group, organization, gender, company, or individual. Opera News furthermore does not condone the use of our platform for the purposes encouraging/endorsing hate speech, violation of human rights and/or utterances of a defamatory nature. If the content contained herein violates any of your rights, including those of copyright, and/or violates any the above mentioned factors, you are requested to immediately notify us using via the following email address operanews-external(at)opera.com and/or report the article using the available reporting functionality built into our Platform See More