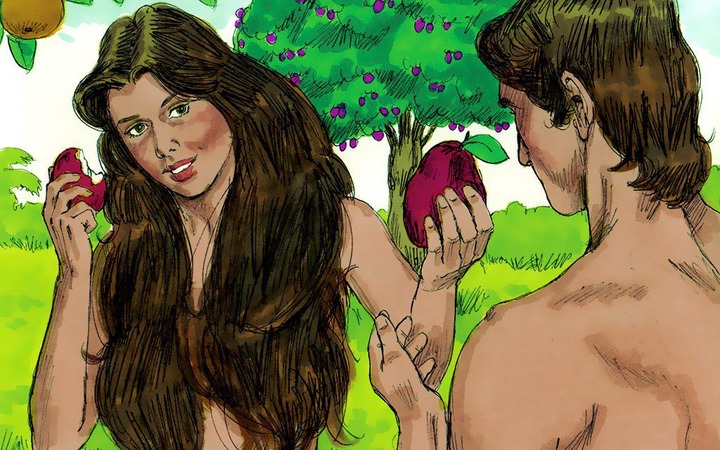 How the serpent managed to deceive both Adam and Eve in the garden of Eden, thay would be a mystery till Christ returns. It is mind boggling to think that Eve would allow herself to be deceived by the serpent thereby rejecting the instructions given her by God through her husband, Adam. 
Since then, man has fellen from Grace to Grass and the human race has never been the same up until now bringing about many relationship problems between both sexes. Presently, many people wonder why some women leave their marriages or cheat in their relationships.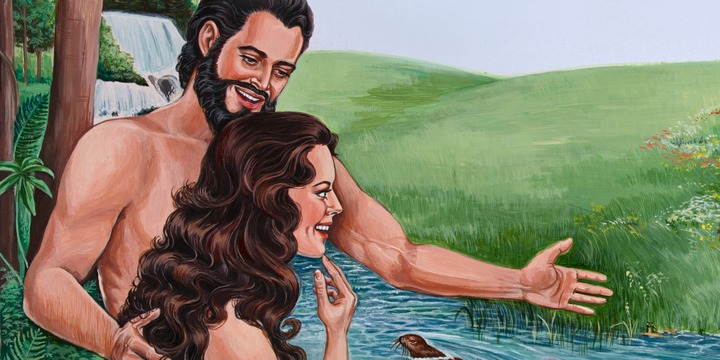 One social media fan has set the whole argument at peace. She claims "No woman, I mean no woman would leave where she is treated well, call it marriage or relationship". But in a sharp rebuttal, one other person who thinks that's an entirely wrong notion responded that no matter how well a man treats a woman, she would still roam about from one man to another if she wants to do so. He made reference to Eve "having it all" in the Garden of Eden but yet allowing herself to be deceived by a "legless", "handless" serpent with something as simple as Ghs2 Apple.
Do you agree or disagree with any of them? 
See the posts below.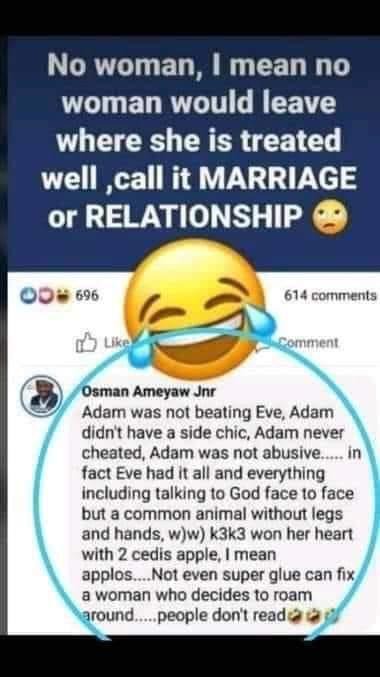 Content created and supplied by: Win_2020 (via Opera News )