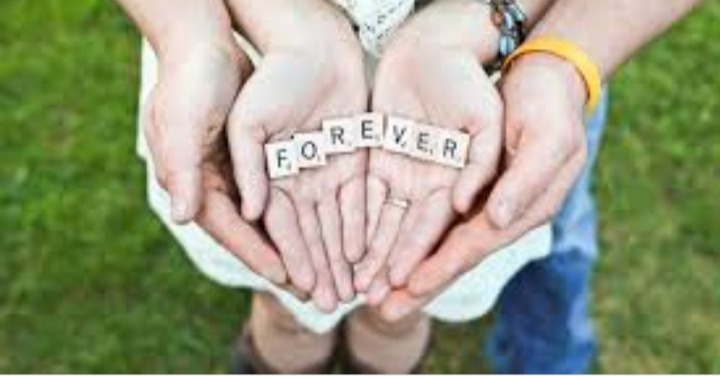 Thanks for clicking this article. Please don't forget to hit the follow button, so you don't miss out on more articles. Also feel free to comment and share. When you are in a relationship, you can't put into words the connection you two have. The strong chemistry between you two is what differentiates a friend from a lover. Who wouldn't want to have an amazing chemistry with their partner? It is that instant connection that draws you both together. 
In this article, we will have a look at some signs that you are surely going to have good long-term chemistry with someone;
You feel at ease:
When you two meet for the first time and you don't feel nervous or shy, that's a very big sign. Normally, it is okay to be a little nervous no matter how outspoken you are especially if you two met through an online dating app. As soon as you two meet, you begin to talk like you've known each other for long and be comfortable. You love to also spend time with that person. You don't need to sugar-coat just to please one another.
You learn new things:
Maybe you are the introvert type but then all of a sudden, this person just sparks some excitement in your life. You'll know there is good chemistry when you want to be the best version of yourself. Not to please the other person but it just makes you happy to do so. 
You can't seem to stop smiling and laughing when you are with them:
This really is a good start. It can also be true that someone makes you laugh but there is no chemistry between you two. Here, the mere fact that you two enjoy each other's company without really having to do anything makes it exceptional. Their presence alone makes your heart skip a beat and takes you to a whole new world of laughter. The ones, who laugh together, think together and the ones, who have the same sense of humor, also think alike.
Time flies when you are together:
When you have a good conversation and an amazing time, everything seems to disappear including time, without realizing it. Have you encountered such an experience before? I have. You don't even know how to depart from each other's embrace. When it's vice versa, time seems to be at a standstill and you'll be found wondering when the day will soon be over.
Making eye contact isn't weird:
This is an easy way to connect with anyone in general. If you notice that making eye contact with your partner feels natural and comfortable, Susan Trombetti, matchmaker and CEO of Exclusive Matchmaking, tells Bustle; "This is an easy way to tell that you have good chemistry". This also creates a sense of intimacy.
Your body responds well to them:
It is of importance to pay attention to what your body is telling you. Do you always feel like touching them, making eye contact and leaning forward? That's the best clue that you both have good physical chemistry. 
If you've noticed any of these signs, there's definitely the presence of chemistry. It is rare to find someone who can reciprocate the same connection with you; never let that amazing someone go. Thanks for reading. 
Source: Bustle and anupamajangir.medium.com
Image credit to: Psychology Today
Content created and supplied by: Cookhie (via Opera News )