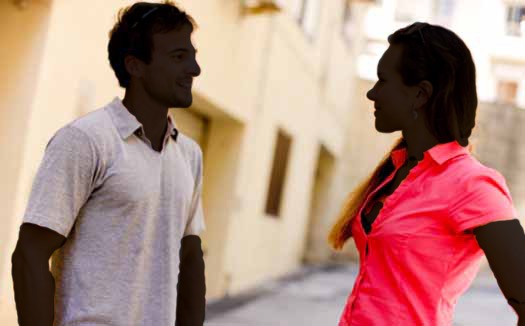 Photo for illustration purpose only.
Valentine's day is here again and all that I need is love.
I have been on the loveless streak for almost four consecutive years so this time around I made it a promise not to end the year without love no matter who she is or how she looks like.
As I was on my way home from work, I met this beautiful lady at the bus stop patiently waiting for a bus.
I saw this was a clear opportunity for me to get love so without hesitation, I went to talk to her.
"You're so beautiful, I like you. Can I get your number?" I asked.
To my surprise, this lady gently placed her hand on my shoulder and said, "My dear, this love and infatuation are all nothing. You are too young to be behaving like this. Please go home and work hard so that you can have a successful life."
I was so embarrassed that my mission of finding love disappeared immediately. In fact, I've never been so embarrassed in my life like this before.
She then looked at my face, dipped her hands into her bag, brought out a piece of paper and pen and began writing something on it.
She handed over the piece of paper in my hand and said, "I have written some words of wisdom and some bible verses for you. Read them before you go to sleep." 
I quietly walked away from the scene.
In the evening before going to bed, I decided to take a look at what the lady wrote for me on that sheet of paper and it reads; "Are you blind? The man that was standing next to me was my husband. Anyways, this is my number. Call me anytime".
I looked up in the sky and I was like this is the type of women the society needs.
Content created and supplied by: tellghana.new (via Opera News )