It's difficult to perceive the indications of a damaging relationship when your sentiments are obfuscated by affection
(This piece was initially distributed in 2019 and highlighted in Human Parts, however was hence brought down due to lawful dangers.)
Two hands scarcely clutching one another
Its an obvious fact that we, as a general public, are hugely unfit to have discussions about maltreatment. Indeed, even as developments like #MeToo have begun to focus a light on the ubiquity of the issue, even as an ever increasing number of insights are delivered, and even as an ever increasing number of casualties have approached and shared their accounts, there are as yet various obstructions set up that cripple our discussions from the beginning.
There's the mass of wariness and headstrong obliviousness that some will set up at whatever point they experience a charge against somebody they're attached to. At that point there's the failure of our broad communications environment to support complex, nuanced conversation. There's likewise the way that our general public actually has frameworks set up that secure various culprits. And there's simply the straightforward actuality that the subject is one that is madly awkward for the vast majority. At last, there's the way that those past elements, and some more, trap such countless casualties in an endless loop of quiet.
In any case, on the dissipated events when I do observer the point being raised, I see such countless individuals fall prey to a major misunderstanding of misuse that makes it totally incomprehensible for them to get a handle on the real essence of the issue. More regrettable yet, it's a misunderstanding that numerous casualties likewise fall prey to, which can upset an individual's capacity to try and realize they're being abused in any case.
I'm a maltreatment survivor; I'm certain you've assembled that much at this point. I've had the incident of being mistreated by a sentimental accomplice on various events. I've endured broken ribs, bruised eyes, and different head wounds. I've been designated "useless", "moronic", "a weight", "a vacant shell", "insane", "a piece of poop", a "screwing abhorrent weakling", and all way of names you'd never need to get with an accomplice. I've been assaulted, just to have the police pivot and capture me as the speculated culprit. I've told my accomplice on different events that I didn't have a sense of security in my own home, just to have my interests eventually excused without fail. I've been constrained into monetary reliance. I've been gaslit. I've been determinedly reprimanded until I was decreased to tears consistently. I've been taunted by my accomplice both freely and secretly. I've been disengaged and distanced by them for accomplishing something they didn't care for. I've had kinships undermined on the grounds that they caused my accomplice to feel compromised. I've had considerable amounts of cash and individual property taken from me and/or annihilated. And while certain injurious practices were more inescapable than others, it's genuinely clear there was not kidding poisonousness impacting everything.
Obviously, it's a lot simpler to see a theme when you list those practices consecutive. However, as a general rule, they heighten significantly more gradually throughout extended lengths of time, which makes the example considerably more hard to see, particularly when you're with somebody throughout the span of, say, eight or nine years. And it can likewise be hard to get a handle on exactly how much knowing the past has an effect in the event that you've never encountered a comparable circumstance, a reality that is repeated pretty much every time I attempt to impart my experience to somebody. Definitely, two of the primary inquiries I'm posed to will be around 1) what practices I was exposed to and 2) how long I was with the accomplice being referred to.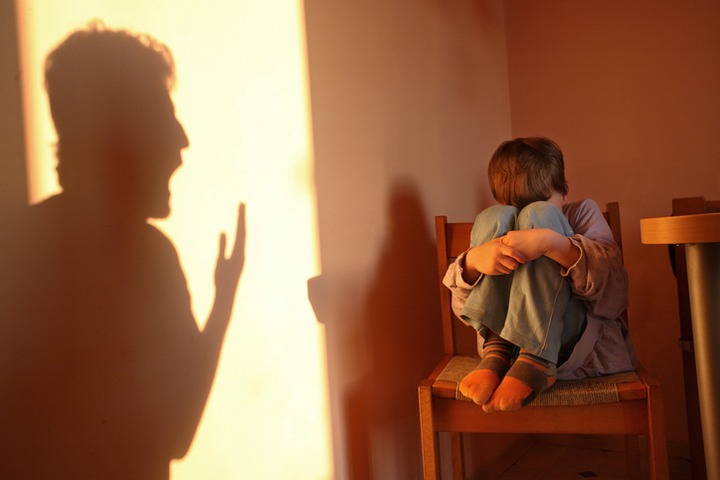 Two isolated hands going after one another
When I answer, I'm constantly met with a similar inquiry: Why did you stay? I've considered this inquiry throughout the span of numerous restless evenings, and I've truly simply at any point had the option to offer one response: since we were infatuated. This answer consistently inspires similar handful of responses. Many individuals give a thoughtful "awwww" and a look that says "obviously you were, darling." Others give me a distrustful or pretentious "OK… " Some venture to such an extreme as to attempt to address me and say something like "or possibly you thought you were." And then there are the ones who see me like I have a place in a cushioned cell.
Now, I can't say I fault any of them. In the event that you investigate such an extensive amount the exchange encompassing the issue of misuse and personal accomplice brutality, the overarching conviction is that affection and misuse are totally unrelated. There's a parallel we've developed where a relationship can either be cherishing or oppressive. By and large, the moment one gathering crosses a specific line, that individual is viewed as being driven exclusively by a longing for force and control. Their "casualty" turns out to be either a powerless detainee or a heartbreaking moron trapped in the holds of disavowal. That is, until they become willing to remove their lives and put themselves in danger by leaving. Lamentably, it's that misrepresentation of the circumstance that can control a casualty's refusal… in the event that you need to try and consider it that.
There were a lot of minutes from that past rundown where I realized a line had been crossed. Regardless of whether you experience difficulty perceiving mental and psychological mistreatment, it's really hard to contend with a bruised eye or a broke rib. So for what reason didn't I leave after They hit me the first run through? Or then again the second? Or on the other hand the third? Or on the other hand the fourth? Or then again the seventh? I've revealed to you that as of now. And if we somehow happened to characterize love past the cards and chocolates and proposition streak crowds, what might it be? Penance. Backing. Magnanimity. To cherish somebody is to need their prosperity regardless of the expense. As far as I might be concerned, that cost included bearing a couple of things that nobody ought to. However, in my psyche, that was correctly why I was out there in any case.
I had just suffered a lot of those equivalent wounds growing up as a serious contender. Then, They had grown up suffering a lot of terrible treatment also. I will not get into points of interest, since that is not actually my story to tell. All things considered, They had built up the sort of serious PTSD you regularly find in officers and mass shooting survivors. And a significant part of the savagery I suffered was powered by that equivalent PTSD. So indeed, I was suffering treatment that nobody ought to need to suffer — however so had They. More terrible yet, They had no real option except to bear the majority of that treatment for no other explanation than somebody's savagery. In any event my perseverance of this treatment was, as it were, an indication of commitment. Add to this the way that leaving would more likely than not make them extremely upset and conceivably Their brain and soul. I basically couldn't do that to somebody I love.
Obviously, my abuse went past physical. There were insults, deriding, analysis, gaslighting… I've just experienced the rundown. And however much I couldn't want anything more than to say that the entirety of this conduct was determined and deliberate, actually everything probably stemmed basically from a requirement for control. That is essential for how PTSD deals with your cerebrum: There's a segment of your brain that is continually assessing and envisioning possible dangers. And what happens when you love somebody? They become a wellspring of bliss, yet additionally somebody you can conceivably lose. The more prominent the adoration, the more noteworthy the potential there is for torment when we lose that individual. To a few, the answer for that problem (or possibly an approach to limit the danger however much as could be expected) is control. And that is exactly how we characterize misuse: a methods for overseeing someone else. In any case, to say this maltreatment is discrete from (or even something contrary to) love is basically bogus. It's frequently determined by adoration.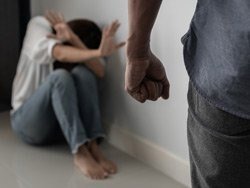 One forlorn, void pair of hands
Add to this the way that we had a lot of glad occasions together. We didn't simply have incalculable inconceivable and remarkable minutes together, yet had an entire circles and friends and family who met up around us. We shared so many of similar qualities, and had integral abilities that permitted us to function admirably together in an entire host of circumstances. And there were, obviously, such countless things about Them that I delighted in and respected. We checked pretty much every container that one may anticipate from a cheerful couple, in any event on a surface level. There was only this one part of our relationship that was not exactly ideal. Yet, all connections have their own rendition of that, correct? Our own was only somewhat more… serious.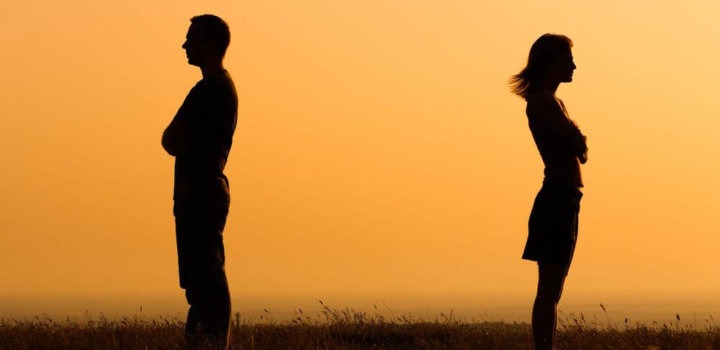 All in all, notwithstanding the two of us being completely mindful of probably a portion of the injurious conduct, we never truly considered our to be itself as being "oppressive." We just compartmentalized those viewpoints as being a different thing from the remainder of our cherishing, upbeat relationship. All things considered, we were buying in to a similar polarity as every other person. Subsequently, since we were especially enamored, there was basically no chance that our relationship could be viewed as damaging. Our brokenness was basically a brief side-effect of the stuff we had brought to the relationship. As I handled each injury and each outrage, I would picture the day when love would ultimately win out, and we could vanquish the world together, with our devils effectively covered underneath our feet. Even better, one day he would wake up. On the off chance that he could simply see what I experienced to be with him, and consider my to be dedication as a definitive articulation of my adoration, we'd be awesome.
That day, obviously, never came. All things being equal, my proceeded with presence just empowered Their most exceedingly awful propensities, while my consistently developing disdain and absence of confidence began to draw out mine. Instead of leave or genuinely stand up for myself, I began sneaking around despite Their good faith, looking for approval from others. As far as I might be concerned, it was an approach to even the scales in the rear of my psyche and make those cases of abuse mediocre, also a break from assuming the part of devoted accomplice.
Content created and supplied by: Nickslick (via Opera News )