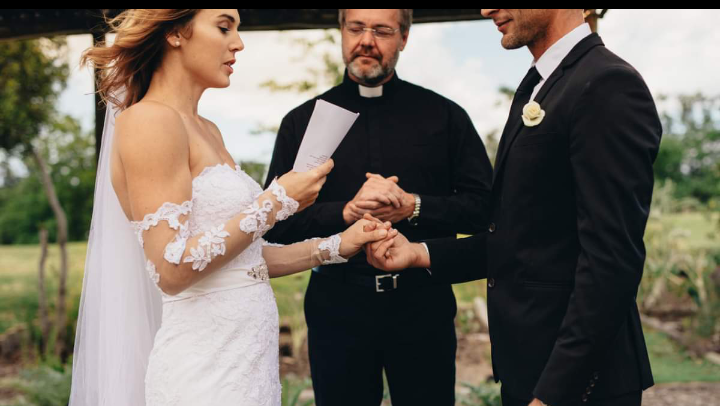 This unfortunate incident happened as a lady who goes by the name Casey and her boyfriend had a six year relationship and she was sadly celebrating her final night as a single woman.
She said, on the eve of their wedding day, she received an anonymous text message. Unfortunately, it was proof of the her husband to be cheating.
She recalled the message "I was hanging out with my best friends in a glitzy hotel room. My phone buzzed from across the room and I did a silly sashay with my glass in my hand to go and retrieve it. The message was a series of screenshots from a number I didn't recognize. The accompanying message simply said: 'I wouldn't marry him. Will you?'"
Out of the recalling made by Casey, the interaction clearly implied a physical relationship between the two and detailed compliments of the woman's physique.
The heartbroken bride planned to show up at her wedding and turn something terrible into something good.
When they were at the altar, Casey turned to address the crowd of family and friends.
she announced "There isn't going to beb wedding today, It seems Alex is not who I thought he was."
She then proceeded to read Alex's text messages, every single one of them in front of the crowd.
With each word, that Casey uttered, more sweat left Alex's face. While the bride was reading the text, He dashed l out of the church with his best man trailing behind him and his family looked on, horrified.
The bride concluded "I love all of you and as horrible as this is, I am glad you all are here.
There will not be a wedding reception today, but instead, there will be a celebration of honesty, finding true love and following your heart even when it hurts."
What a terrible experience indeed.
Content created and supplied by: BismarkTetteh34 (via Opera News )