I had a conference for wives and when the issue of touching by husband's were raised, the whole conference turned upside down. I realized from our discussions that most women think being touched by a man is the most important thing in their marriage relationships. They said they feel loved when their spouses touch them passionately.
But unfortunately most husbands make mistakes when it comes to touching their wives. And I want to address four of such mistakes husbands make when it comes to touching their wives.
1. They touch their wives only when they feel for sex- As a husband, you are supposed to hold and touch your wife affectionately any time and wherever that you may be. But unfortunately many men have develop the habit of touching their wives only when they want to have sex with them b this is extremely wrong. I therefore urge all husbands to develop the habit of touching their wives even when they aren't having sex or feeling for it.
2. They don't touch strategic areas- Most husbands touch their wives just to feel horny so they touch them anyhow without asking them of their most sensitive areas. As a husband you must know the sensitive parts of your wife's body so that you that you will make her happy whenever you touch such areas. But unfortunately some men think they have to hold where they will be happy without considering the happiness of their wives. This kind of habit is very wrong and husband's should resist from it.
3 Being too fast to touch their genitals- Some men during the time of touching their wives, move straight to hold their genitals which mostly turn the women off. Because they wish their husbands will hold their breasts, kiss them, and make them feel good before touching their genitals. But unfortunately these men will just bounce on the wives touching them anyhow.
4. Not being gentle when touching their wives: There are men that during the period of touching their wives hold them as if they are fighting so at the end the day, the woman does not even feel like a man has hold her.
These and others are the most saddened time of most wives when it comes to the their husbands touching them as a woman.
I want to use this medium to advise husbands that a good sex through touching on of hands is the best to keep couples bound together in Holy matrimony.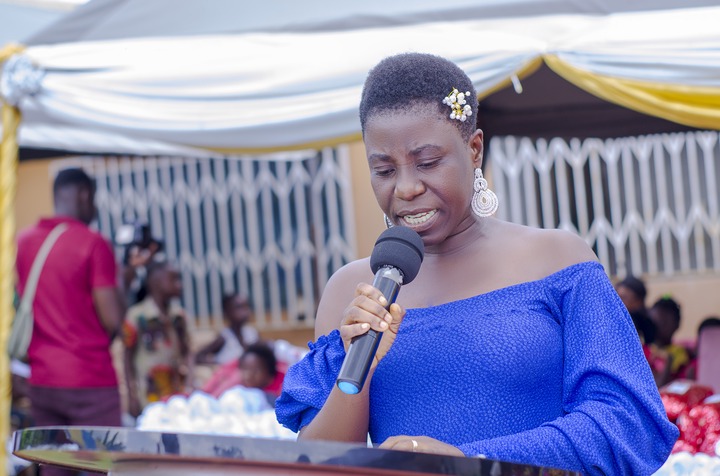 Content created and supplied by: Mamafranca (via Opera News )