Love is a sacred universal feeling that creation began with and it forms the basis of every relationship that exists in this universe. It is one of the highest meanings from which many other emotions arise.
Have you wondered why the Bible acknowledged love as the most important amongst all commandments?
Love has no boundaries, when you are in love with someone, you can go at any length just to make sure the person is happy as well as comfortable even when it has a negative impact on you.
Love was genuine till money set in. We have seen love being diluted over these years with money but these people proved to the world that love weighs more than money.
These individuals ignored the barriers which could block them from experiencing the most important times in their lives.
Here is a collection of a few couples who have defied age, ability, money, status, stature, figure and many other things just to show the world that love is greater than anything you can think of. These couples I'm about to share with you have gone through all sorts of obstacles just to be with the love of their lives.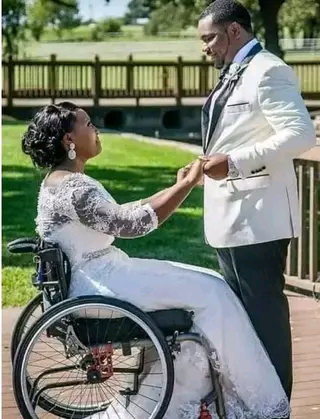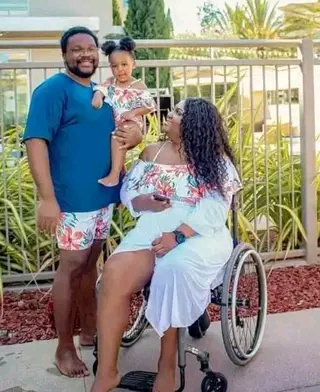 This man in the photo above had to forget what people were going to say and he went on to propose and marry the love of his life. But do you know one good news? They both had a baby together, and they were able to let the world know that above all, love still leads.
In the pictures below, stature couldn't dim the sparkling love between them.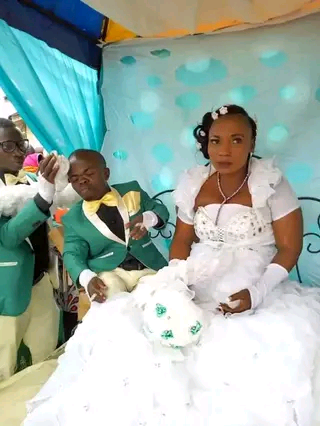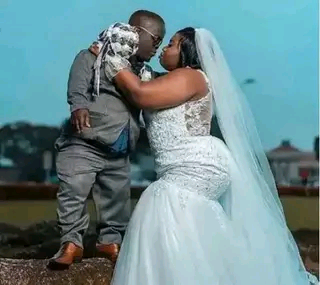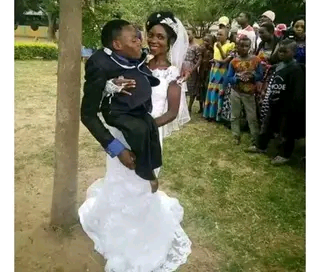 Love is just an amazing experience when you are with the right person.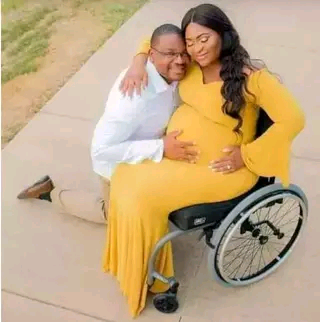 Content created and supplied by: the_Kelvin_guy (via Opera News )