Fiction: 3 Years After Marriage, See What I Caught My Wife Doing With Her Brother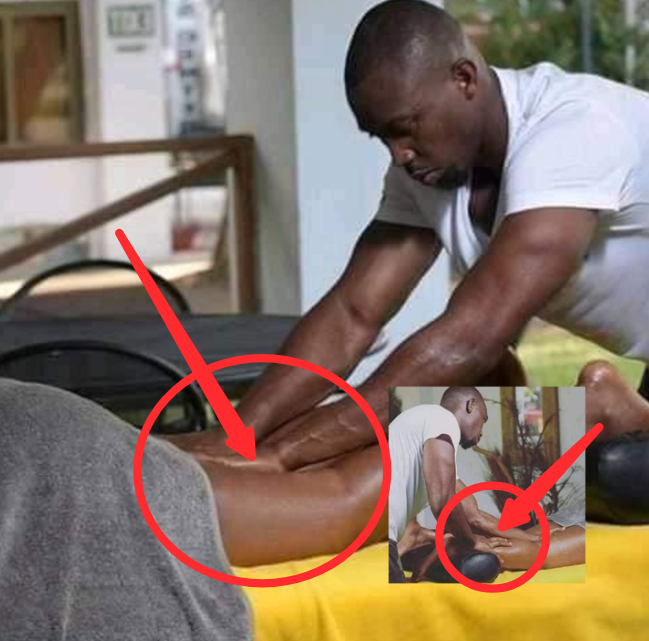 If you will agree with me, relationships are more tasking, complicating and exhausting.
I am Desmond Daramola. A graduate from the University of Lagos as a Massage therapist.
Well, I am my own boss as I work all alone, rendering services to people after they contact me. I am happily married to a lovely wife, Blessing Daramola.
To be honest, I love her but my passion for my job is greater than the love I have for her. While we were dating and courting, Blessing will pay me a visit and demand I massage her. Well, as I said earlier that I have a great passion for my profession, I will give her the massage, she will moan and one thing will lead to the other.
We were very much in love and very cool till will get married. After we got married and I begin to render services to my customers, I became a busy man that I hardly mate with my wife. She sometimes demand I help with a massage in which she does turn out to be the one to massage me after I decline her demand. Don't judge me, I know I wrong her but you should understand that's the nature of my job.
Well, gradually, we were becoming strangers. Even though we are married, but my wife is not making me happy. She is always fond of going out to see her brother.
Well, I don't blame her, her elder brother is a close friend of mine and I always ensure to confirm her whereabouts from him.
In fact, I get to know Blessing through her elder brother.
Well, to cut the long story short, this is 3 years after our marriage and Blessing still goes to her brother's place. What she goes there to do, I don't know. Of course, her brother is still single.
Well, bless God, my wife is pregnant after 3 years of our marriage.
This fateful day, I decided to branch by at her brother's place to check on her and clear my curiosity.
I drove in, got to the sitting room and no one welcomed me. Yet, my wife's car and her brother's are in the compound.
Out of curiosity, I looked through the rooms till I eventually got to one in which I was hearing moans from. I knocked and a few minutes after I did, the door was opened by my friend.
He was sweating profusely while same goes to my wife.
No doubt, the smell and tension in the room was much. Her elder brother went back close to the bed where my wife laid, and he continued to massage my wife.
I became confused and don't know what to think nor do. I walked back downstairs and in few minutes, they joined me.
I played the whole scenario off just to pretend I am fine but deep down, I am not.
Well, this brought about my article as I will like you to help with your opinions.
Could it be that they were mating or have been mating all these while?
Could it be that my wife is pregnant for her brother?
Who is to be blame if any of the afforementioned questions or assumptions are right?
What do you think?
Do well to give your opinions, like, share and follow up for more information!
Content created and supplied by: TheChange (via Opera News )