[JYF] ---- Most people like to make jokes about especially how men cannot be satisfied by one woman and why we should allow men to do whatever they want --- after all, Solomon had plenty wives and concubines and after all in the old Testament, men married over sometimes ten wives and whatever the other arguments they make for it.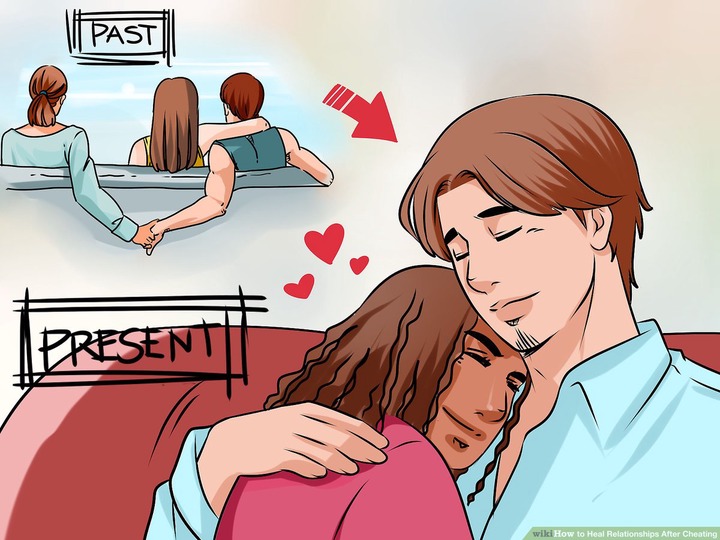 I am not here to contest history but trust me, things have moved away from that era to something else. Especially Christian polygamy have fallen out of favour. We, tell girls that you cannot be polygamous before yours is sexual purity but for men....boys will be boys.
Cheating is disrespectful
First of all, there is nothing like a perfect marriage. Cheating on your wife feels like you think less of her. You think that the other woman can be do something more than your wife can do. It is more like making her feel handicap, making her feel complete in some form of way and deformed in another setting. Just like how when women cheat, it makes men feel that they are not good enough, that is how women too feel. However we try to normalise what men do through sexual double standards. There is no differentiated feeling, just like how disrespected men feel, women feel that way
The Impact on Children
When cheating results in the birth of other children then the "known" children feel they are in a way also not good enough. If you were born in a family where your dad has other children you'd know how it feels. There is always needless competition, needless comparism, needless "If it was this ladies' children would you do same?" The children would grow up at times not liking each other and even if they do...once the man dies, there is always this sibling rivary in property sharing that will undo every legacy the man has had.
The Whole Notion That Men Cannot Be Faithful Is Unfounded.
You see, men can be as faithful as women are supposed to be. We must tell our male children that it is not ok to have several women. Masculinity is not defined by how many men you have slept with but staying true to one woman and ignoring all others!
Content created and supplied by: Jyfrimpong (via Opera News )