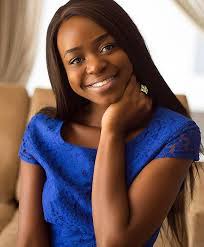 A young lady told me she and her husband borrow over millions to finance their wedding last year December expecting that they would recover the money on their wedding day but their expectation was totally cut off. Ever since then, she and her husband have been running from pillar to post to settle their debtors. And this is really affecting the peace of the marriage. They cry, argue, quarrel every day, and blaming each other for borrowing for their wedding
When planning for your wedding, avoid aiming at impressing people. When you know you don't financial means to do something big Wedding is just one day to make your wedding simple and beautiful. Never borrow because of the wedding. The cake is not a must if you cannot afford it.
I have never seen a marriage that breaks because the cakes they bake for the wedding were not big enough.
A wedding gown or suit can be rented if you don't have money to buy new or you can use the one you have and take it to the dry cleaner, Reception is not compulsory if you don't have the capital Its, not the cake or your beautiful wedding gown that determines the success of your marriage, Cake can be big, wedding gown may be large and marriage can still be damaged.
Wedding is just for a day while marriage is for a lifetime. Do not use a day to destroy your lifetime.
Never lay the foundation of your home on debt.
Content created and supplied by: Douglas22g (via Opera News )