Today, I am married with two (beautiful) kids and things are improving gradually in my life by God's grace and I thought I should share this message to encourage someone's heart. Life is indeed interesting and can sometimes be very challenging, but in it all, if we can all inspire one another and be a shoulder others can lean on, the world will be a better place.
I passed out of the Tanoso Nurses Training College in the year 2010 and I have since been serving in the Ghana Health Service, as a Diploma in Public Health from the KNUST, community principal nursing at the Tema General Hospital.
I had passed out successfully and was serving in a small community in Kumasi at their health post. I was already very single and had been unsuccessful in just one or two relationships. Someway somehow, I felt the need to get into a lasting relationship that will help me to get settled down finally. I had seen friends who was in several relationships and literally messing up their lives and I knew that was the way to go for me.
I was around my 26th year, on a surprising Saturday morning when I was relaxing in bed, when I got a message from an unknown person that, he had gotten my number from a mutual friend and he will be calling me to have a discussion with me.
On a normal day, I will ignore any such instances, where I entertained such actions from a stranger, but somehow, this got me thinking all day and anxious for nothing. I had this funny feeling that, something god was going to come out of this.
I went about my activities in the day, conscious of this call from a stranger, but nothing really came out. Then the next day came and it ws a Sunday, I still remember that afternoon, right after church had closed and I was walking home alone.
I had somehow forgotten about this call, and then suddenly a strange number was calling, I knew it was Emmanuel. I received the call finally and He introduced himself as Emmanuel, a level 300 student at the University of Ghana studying for a Bachelor's Degree. 
He sounded very calm, collected and even a bit shy on the phone, as he had just called to introduce himself and promised to call again. He asked when it will appropriate for a call back. Somehow, these simple acts was not getting off my mind easily, I saw this as some humility and deep respect for my personality, especially when we are all never seen ourselves.
Fast forward, we spoke again and again and the reason was, he wasn't willing to confess the mutual friend, as I didn't have any such close friend at the University of Ghana. It got me wondering though, because, he had a fair knowledge of who I was, my name, my profession and he will call to check up once I had returned to the once quite often.
At that season in my life, when I was fresh on the scene as one employed by the Ghana Health Service and posted to that peri-urban township where I was largely all alone, his friendship was so relevant. I think that is what helped the once in a while good chats t fester on.
After several times of chatting and him calling always, I had to visit family one weekend and I informed him. It was an opportunity to meet him finally, as he so insisted that he is given the opportunity. It was not supposed to be a big deal after all, I was going to be at Circle in Accra and we could meet in a public place, to be precise, at the Busy Internet House, which had a nice restaurant/pub in that building.
So I had a plan, to go and see this guy who has forced his way into my almost weekly schedule and knew about bout me and will never take a no for an answer but has said several No's to me, in my attempt to know our mutual friend.
I got there a bit late, maybe after an hour. An accident of some sort, had happened on the road ahead of us and the Lapaz to Circle Station road, which had created a heavy traffic. He called to check up if I was coming and he insisted that, if even "I hadn't even set off, he would still be waiting for me at the venue he had chosen for our initial meeting."
I had finally gotten there almost 2hours after the agreed time and there he was seated nd stood up to welcome me. Surprisingly a few persons were in the room, most of them were seated in groups, except 3 persons were sitting alone. Someway somehow, our eyes just chanced on each other at the same moment when I opened the door and somehow, we both knew, this is the strangers who had been communicating for some time now.
I tried to get myself composed, but he wouldn't hide his admiration for me. He stood literally with his mouth opened and full of smiles. He wanted a hug, but I found a nice way to prevent him by pulling the already pulled chair, I think he understood and we sat.
I asked for just a bottle of water, when he motioned the waitress to come over. He insisted I take at least a bottle of drink, as I had been kept in my troski for a bit long and I needed to cool down more with one. To be frank, I was tired of arguing and asked for the bottle of malt rather.
He introduced himself and we talked generally about mundane stuff and in some 20mins time. He looked shy a bit and I was quiet. And he didn't miss words, he gave me a short detailed passionate lecture there and then about how life and marriage were based on decisions more than love and concluded that, I was the most beautiful person he had ever seen and looks forward to marrying me in the nearest future, right after his degree program.
I must have been very very naïve to think he was crazy. I laughed off his lecture and thought he was kidding. But trust me, he wasn't for a second. It got me wondering though, who will not just propose but ask for marriage after our first meeting, even if we had spent some 2months or so talking at most twice in a week over the last period.
His shyness and ability to tell me this all important marriage stuff in the first 30mins minutes got me thinking as I left for home. It struck a chord in me about he been a straight forward person, full of purpose and has such passion for the future he spoke about. 
Will continue in the next part, as I will delve finally into how we fell in love over time, he broke his promise to marry after degree and got admission to study for a master's degree at KNUST and we finally tied the knot in 2016 largely on my loan to support him and the many challenges/struggles we faced.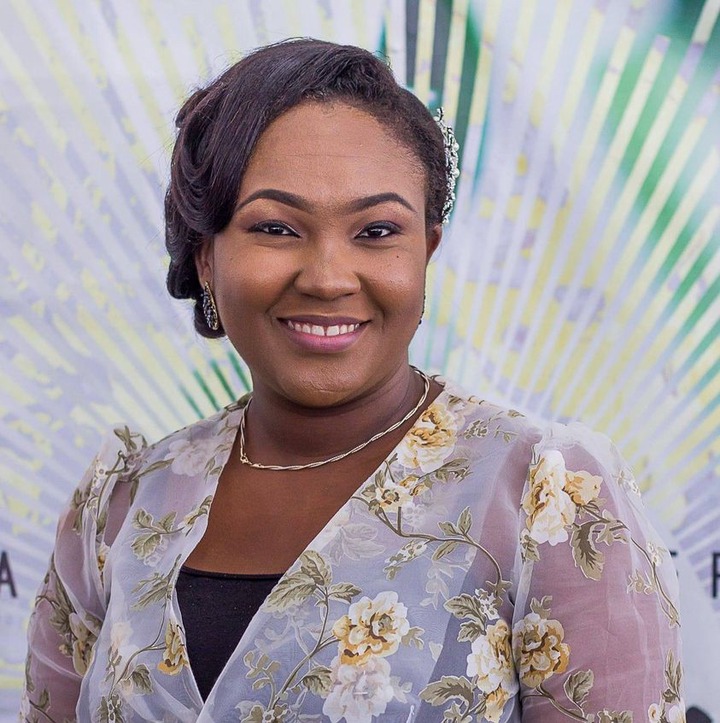 Content created and supplied by: MrsCelestial (via Opera News )