The over 100 years couple who never gave up on their love
Most people define love as the strong and everlasting affection between spouses or lovers who are in a happy, passionate and fulfilling relationship but in most cases, it does not last for a very long time. This article is about two couple who have been in love for more than 100years despite their extreme poverty and them also being referred to as bullies as Chimpanzees.
The relationship of this African couple has spent more than 100 years though there were so many obstacles on their way. They appreciate every minute they spend together. Their love will amaze you and observers keep wondering what is so special about them that they both find attractive. Well, one will say true love comes with blindness and it does not see the nature of one's physical appearance.
Upon checking this old man's Identity Card, one will realize that he was born in 1890 which is a clear indication that he is 131 years now. According to the old woman, she does not remember anything about her age. All that she remembers was when she used to go to school, she would not understand anything in class and all that she did was to pray the Lord's prayer. Even though, with their level of maturity and love for each other, they put God first in everything that they do.
The old man was a farmer when he was still young. He moved around the whole of his country selling the things he had harvested to earn a living. His life with his life partner has not been characterized by fighting, quarrelling or any misunderstanding.
During their times, according to the old woman, cheating was almost impossible. Women could not sit with other men to have a conversation. It was taboo. Parents visited witch doctors to find out which women were meant for their sons to marry so they would visit the family and ask for their daughter's hand in marriage. This couple never knew each other but other the tradition of their times, their parents arranged for their marriage and met during their wedding day. During that time no one had the right to reject what he or she was chosen for. Yes, that was their culture. Even a man who was impotent was cured by the witch doctor so that his disorder would not become a barrier.
Different people have been bullying these couple according to their physical appearance. Some refer to them as monkeys, Chimpanzees and other animals. They tell these couple that they walk like the people before the evolution of mankind. These words and names do not put them off because they believe we are all human, here today and tomorrow we are gone.
The couple has grandchildren who help them on daily basis. They live in extreme poverty. They do not have money or even food, they believe they live in God's grace. Sometimes, the few people who visit them give them money and food. Despite the hard life they live in, they love each other so much which is more important than money.
According to them, they have not slept on a mattress before. All they have been sleeping on is dry banana leaves to give them comfort. What they need now is food because they are very weak and cannot go to the farm to dig nor feed their cattle. They said, they miss eating food like rice, beans and meat though they cannot manage to chew a piece of it.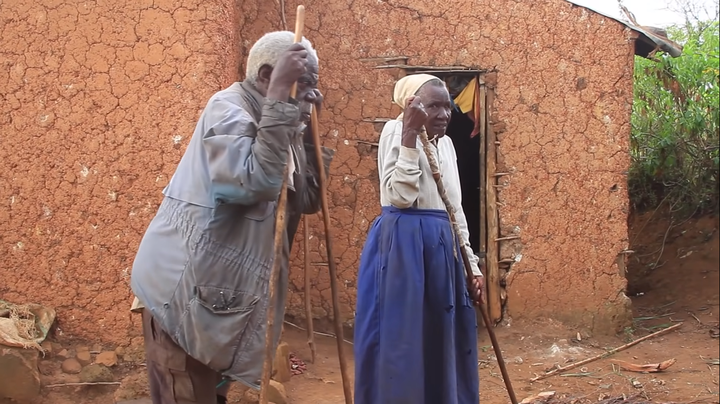 Life is not always easy to live but the opportunity to do so is a blessing beyond comprehension. In the process of living, we will face troubles, many of which will cause us to suffer and experience pain. In all these adversities, never give up on your dream.
Watch the video below;
https://www.youtube.com/watch?v=cr9zr6RBjio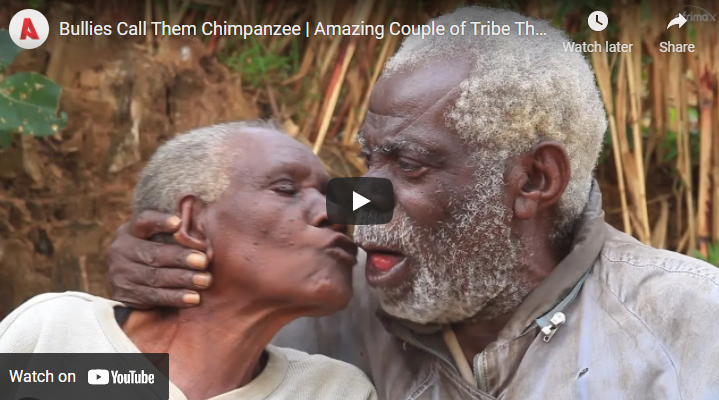 Content created and supplied by: SamColeNews (via Opera News )