In 2019, the Ghana Education Service terminated the appointments of some teachers who were found to have engaged in sexual relations with students. This was in a bid to clamp down on the phenomenon of teachers engaging in amorous escapades with students.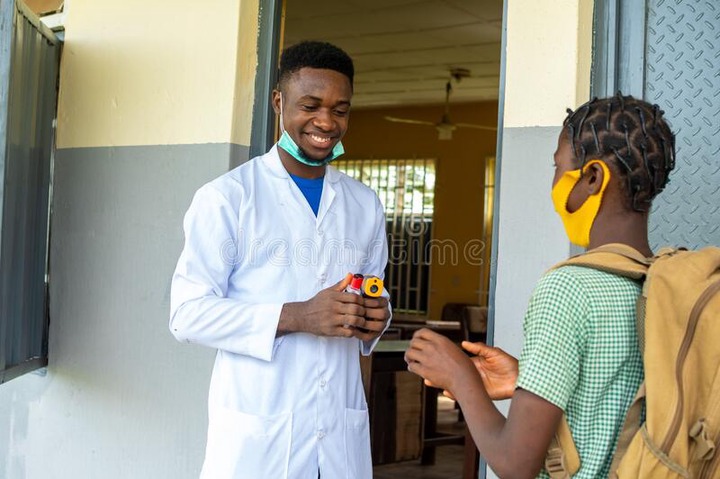 The question is whether or not this approach to stem this age old tide is the best way to go. I ask this question because despite all these interventions, this practice has continued unabated in our schools. Dare I say with no shred of doubt or equivocation that as long as the larger society continues to wallow in its present state of moral decadence, the feature of teachers and students involving themselves in amorous relationships will continue to persist regardless of whatever punitive measures are instituted.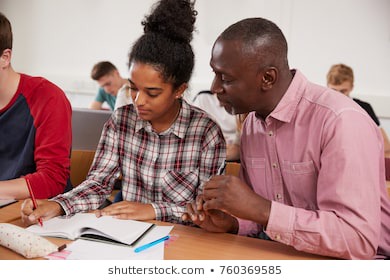 Bossesor senior colleagues making advances towards  subordinates or junior colleagues at wherever sector of the economy all over the world, is a common occurrence. It has been prevalent all over the place from only heaven knows since when. Even the church has not been spared of this . So this is nothing of a preserve of only the Education sector. 
We should also not lose sight of the fact that, apart from particular cases which can be typified as sexual harassment, most of these relationships have been purely consensual. The argument can be made of the issue of the moral obligation expected of the teacher being the elderly and the notion of the naivity of the student as a minor. That contention is very cogent but so also is the truth of our larger society being a morally bankrupt one. The school setting is just a microcosm of society and cannot be any different.
The fact of the matter is that any setting that congregates people of the opposite sex at close quarters presents obvious amorous possibilities and tendencies with its concomitant temptations. The stark reality - you and I know - is that we are not saints. We all descend from Adam; we are weak and fallible. Of course ones weakness or infallibility does not preclude them from blame or punishment when found at the wrong side of the law.
It must be appreciated however, that this phenomenon can never be totally eradicated from our schools no matter the measures put in place by the GES or MOE. At best we may see it reduced to a minimum but never completely done away with. I may be appearing to sound pessimistic but I am only calling on all of us to be realistic and brutally frank about it all. 
Suffice it to say that it has not been all gloom. There are some positives that can be cited to have emanated from such apparently 'unholy unions' or practices.There have been countless instances where such seemingly or supposedly 'inappropriate unions' have resulted in blissful and fruitful marriages. Most teachers posted to our villages and remote areas end up dating and subsequently marrying their students and setting up their families there.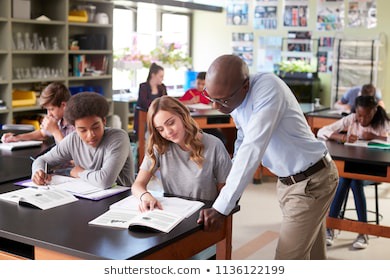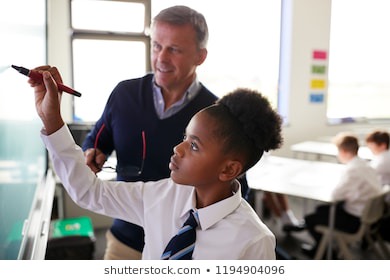 In some cases, for economically expedient reasons parents are only too happy to see their daughters dating their teachers. In such cases, sometimes a girl child who has a bleak future or whose life is otherwise bound for destruction, is salvaged in the process. 
Sometimes one wonders whether our leaders are not hypocritical when it comes to the handling of such matters which borders on several sensitive spheres of our lives. It is not even as though this phenomenon can only be attributed to a particular demographic group or age bracket of teachers. It cuts right across. The young, the old, the not too young and the not too old who let themselves, can be caught up in it. 
My aim here is not to glorify this phenomenon but to call on all of us to take a much more wholistic and comprehensive view of it and to situate it appropriately. It is only then that we can see our way clearer out of the woods. 
The oftentimes knee jerk approach and adhocism adopted by our leaders in trying to solve this problem has not yielded any much positive outcomes and this is evidenced by its persistence and prevalence in our schools. - A food for thought!
Content created and supplied by: Ekowfredericks (via Opera News )