Welcome to InfoLab, a dedicated space for self-improvement. If you're new here, join the family and improve yourself everyday for free.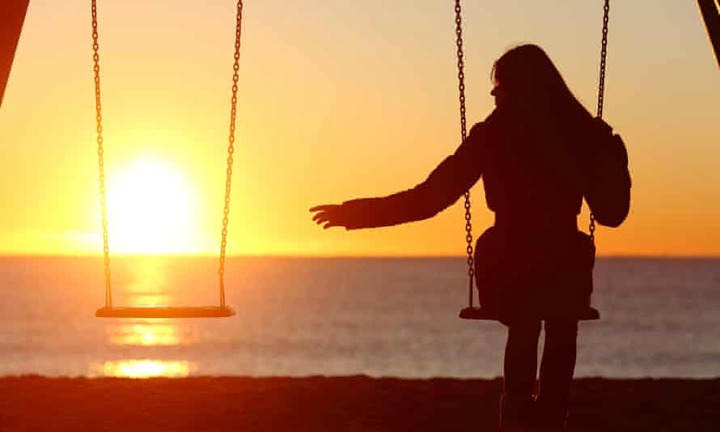 If you find that making and keeping friendships alive is tricky then you've come to the right place. This list might make you a bit uncomfortable but the truth isn't always pleasant. Below are 10 reasons you don't have many friends and some suggestions on how to free yourself from that loneliness.
1. You Stay Indoors Too Much
It's no good sitting at home and complaining you don't have any friends. Friends will not miraculously appear to you on your couch while you're in your room playing video games and watching movies all day long. You have to step outside and go find your tribe. If it's important to you that your friends share the same interests as you, then a good place to start is by joining social clubs and attending workshops focused on those interests. It's easy to strike up a conversation with people you share common interests with. One connection always leads to another and while you might find only one person as a friendship option, they might introduce you to other friends and before you know it you have a whole crowd in your circle.
2. You Don't Care About Your Friends
Making friends is just the start, keeping them is a whole new skill to master. Like a business owner who has to delight their customers so they keep coming back, if you don't care what's happening in your friend's life, it won't be long before they cut you off. Also, friendship is based on mutual benefit so make sure you're putting in equal measure of what you take out. Be sure the door is swinging both ways and show concern for your friends' lives too.
3. You Ditch Your Friends When You're In A Relationship
Are you one of those people who disappear from the social radar every time they start dating someone new and then crawl back to their friend's couches for comfort the minute they break up? Well then don't expect your friends to be there for you for long. This kind of attitude is insulting; friends aren't toys you can take off the shelf and play with until something more interesting comes along and then expect to be in the exact same place when you get bored again. It doesn't work that way. You have to find a healthy balance between friendships and your romantic life and be able to maintain it. Don't let your friends feel like the consolation prize for when your relationships don't work out.
4. You Bully Your Friends
If you're the kind of friend who's bossy and aggressively schools their friends or shows them their disapproval when they don't take their advice, then you might be a bully and nobody likes a bully. You have to respect your friends' right to choose for themselves. Remember they're also adults and can judge what's right from wrong. Allowing everyone the space to make their own choices and make their own mistakes is part of showing love and grace. After all, you're not their parents.
5. You Have Big Mouth
Very quickly your friends will start to see a pattern if you keep returning to bad-mouthing others and they'll stop trusting you. After all, if you have something juicy to spill onto everyone else, what secrets of theirs are you broadcasting? If you want to keep friends, show them you can be trusted, don't spread rumours and instead of talking about people, talk to them, this shows you're secure in your own value to be able to compliment others. Juicy gossip can be tempting to sink your teeth into but it can be a one-way ticket to loneliness.
6. You Hold On to the Past 
Does it really matter who sent the first message or who initiated the last get-together or even who was wrong when you had a falling out? Good friends forgive and let bygones be bygones. This doesn't mean you have to be a doormat but consider how important balancing up really is versus losing a great friend. 
7. You're Always Right
If this doesn't sound at all like you then the reality is that this is more likely exactly you. Perhaps you find people give up arguments easily around you or you've noticed that when you enter a discussion, others bow out. This might not be because you're a great debater, it could be that you're painful to talk to. Conversation is not about convincing everyone to agree with you. If this is your objective then you're taking the wrong track to making friends. Try to go with the flow, read the room and enjoy the difference of opinions rather than forcing everyone to agree with you
8. You're Envious
Only insecure people envy other people's success. When your best friend gets a promotion, a new car or gets engaged, it should be time to celebrate, if that isn't your first reaction then you need to do some deep work on yourself. This could be the reason you can't get friends to stick around. Instead of being envious, celebrate your friend's successes and also grieve with them in their times of sorrow. This kind of consideration for others is what makes you an irreplaceable friend.
9. You Make Everything about Yourself
If you seem to find a way to make every topic about something you can relate to yourself, consider if people will really find it interesting or if it's relevant to shift the conversation's focus to yourself. Bringing yourself into everything can be a fast track to finding yourself left out of anything that happens in the future with these friends.
10. You Don't Ask the Right Questions 
When you meet for the first time, the kinds of questions you ask them can determine whether or not they come to like you. People are often interested in talking about themselves so if you ask them insightful questions about themselves, you'll come across as warm concerned and likeable. These two old articles with the title 10 great questions to ask someone new and 10 great questions to ask of a first date delve deeper into this topic. They're a powerful read if you want to become a likeable person.
What do you look for in a good friend? Share your thoughts in the comments section. Be a good friend, share this article with them and tap on the like button if you found it valuable.
Thanks for reading and see you another time.
Content created and supplied by: InfoLab (via Opera News )