Before you start reading please hit on the follow button above for more stories to come. Please like the page and share for love once to get access to it. Thank you.
In this article comes with a true story that will teach us all a lesion in life.
 I met this woman and fall in love with her. I was so in love that I didn't think twice, immediately we got marriage. I am sorry but I did agree because there are many hard working faithful men out there, including me. Who worked hard all my life to get somewhere in this life and needed the last piece of the puzzle to find a faithful good hearted warm loving woman as a wife, but not this one. I sold all my hard earned valuables to get to her for true love ended my life here, and went to get married to her.
 As she was very well off, and under her umbrella, temporarily intended, I thought that I could reestablish myself there, because I cannot sit still and not work something. Only to find that once married to her, for two weeks I had to fight with her just to be able to have sex with my wife that I loved so much, and so on!, as the months went on.
She totally destroyed me, I lost my confidence and my spirit crumbled, because I realized she was not interested in sex, she only wanted my sperm to get her pregnant, she did not love me from her heart, even while having sex the extremely few times I got a chance with my own wife, there was no love from her side, just the get the job finished and fill me thing, so I can go to sleep.
I have left there since, but very bitter, because woman only marry for money, or just for a sperm bank supply and by so doing, they destroy their own husbands and marriage. I was totally faithful to her, but I was not a wealthy person. But when all my moneys dried up there. That I spent everything on her happiness, she then turned on me.
   She was not even interested to try helping me and sitting five minutes with me every day to learn her language in that country. So much for Love, so now I am back, but devastated and broke, with no support from any family, stranded. God help me to start working something again.
The moral of the story is that woman only marries for money or status or his success that she can flaunt around and brag what man they have, but at the same time refuse sex to him that he needs to survive and always want to run the show in the house.
I thank God she did not get pregnant because I would now just have been a slave to her after my kid, and no love between us, because she lost her respect to me!, but what she did not realize!, is that she caused the death of her own husbands heart!, by stabbing him in the heart!. So now she has no possibility of family or love or anything.
When you are in love, wonders happen. But once you get married, what happened.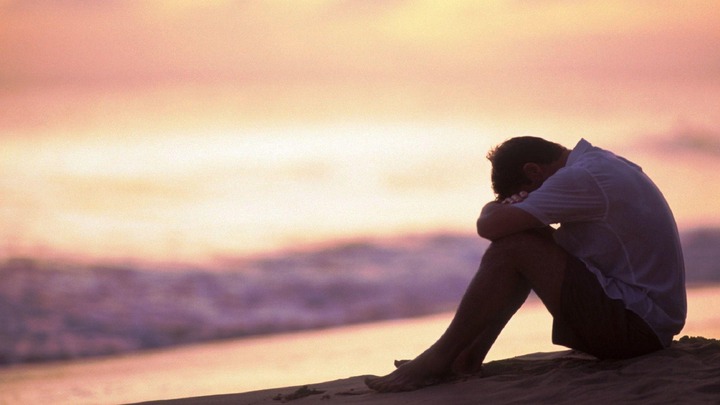 Every Struggle in your life will become a story someday. It will either be a story about how you get stronger or a story about why you give up. You cannot always choose your struggles but you can choose which story becomes true in your life.
Please leave your comments, let us all share our thought about this Story.
Content created and supplied by: Strongtowercj (via Opera News )