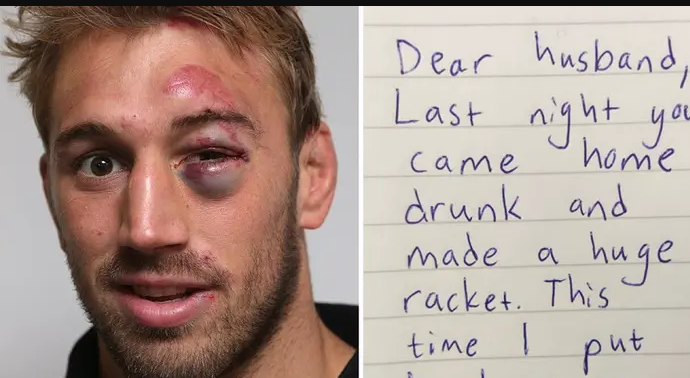 Wives are taking marriage problems to another level
From the beginning men were accused of being abusive since there were countless occasions news had it that some men assulted their wives due to minor fights and quarrels.
Some women file for divorce and those who are bold enough try to sue the men for Justice. 
Civilization stepped in and the number of wives abused reduced to the lowest number. 
Some instances we're linked with alcohol, drugs and sometimes street from home and work.
A man had popped up on social media with his face nearly disfigured and he claims his wife assulted him because of he got drunk a night before and he woke up only to see a note and his wife had disappeared. He recounts going to a club with his friends for a good vibe but came home by the assistance of someone he can't recognize and all he saw was a swollen face the next morning.
The sad news is that his wife had run off with a note that said she had warned him earlier about drinking which clearly points to an evidence indicating his wife was responsible for the bruises on his face but the evidence is not solid enough.
He was advised by neighbors to seek medical attention but insisted on finding his wife first.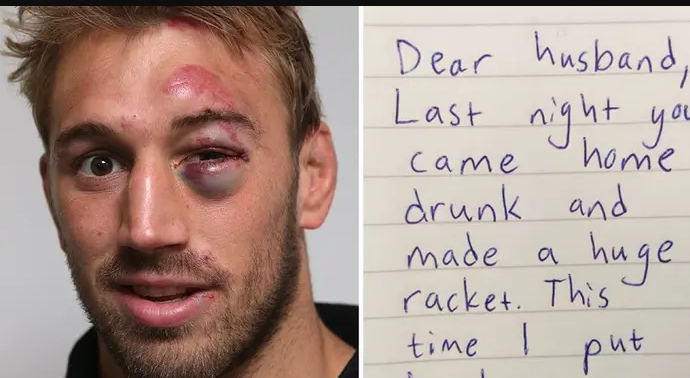 Content created and supplied by: Easynetlife.com (via Opera News )