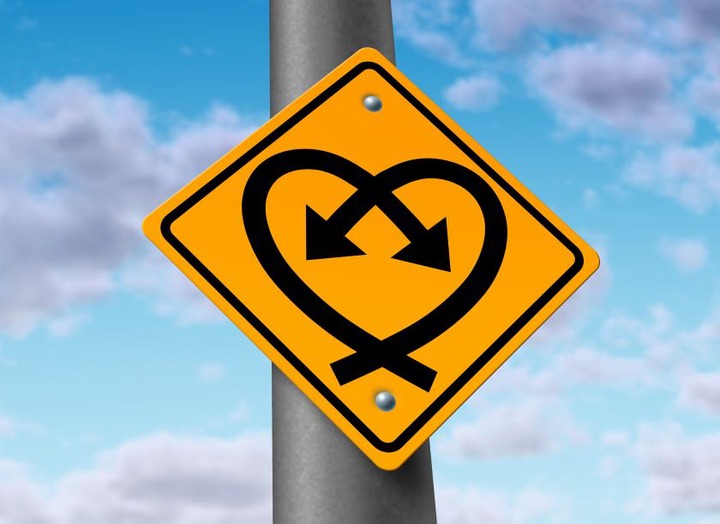 I know this will come as no news to you all but I know that you have all seen, heard or read articles with captions like, "4 THINGS A GIRL WILL DO WHEN SHE LIKES YOU" or "SIGNS THAT MEAN A GUY IS INTO YOU" among others. Yeah!, I'm talking about the 'I like you' signals. Well, some of us became accustomed to them and may have occasionally misread them severely leading to very serious consequences, not death though because I won't be writing this and you won't be reading either. Let's just say, what didn't kill me, made me stronger. In this case, wiser!
Back in school, there was this lady I got close to. We had this codependency thing going on (the good kind not the clingy, needy kind). She depended on me academically and I depended on her, kind of like for survival, Food wise...Fair trade right? I mean boys don't really do cooking in hostels even if we ever did, it was basically the same food for a week or two. Simply put, she was my personal chef. We had this codependency relationship going on for a while and in a way we got closer or so I thought.
I love to read, I read anything and everything I could lay hands on and I happen to have read some of the aforementioned articles so I was doing the maths. I read meaning into her gestures, into her tone of voice, I mean everything. From the way she gave her full attention to me whenever I talk to the fury that flares up when I unintentionally and unexpectedly ignore her to the way she laughed at every joke of mine...well I know I'm funny but sometimes I just know what I said wasn't funny but she would laugh anyway. She always told me about her plans for the future and her experiences with guys...a whole lot.
I came to a solid conclusion, she was into me. What is a guy to do when he has come to such a conclusion? Yes, I confessed my feelings to codependent buddy and guess how it went. It was horrible! She didn't even give it a second thought, she outrightly said No. This wasn't happening, I wondered. But why? All the signs were there. 🤔 I guess things don't always go one's way but I never lost hope. That's not how I live...We move!!!
Have you ever misread a signal from anybody? Feel free to comment your experiences and don't forget to like and follow my account for more articles.
Content created and supplied by: El-Phlinkz (via Opera News )