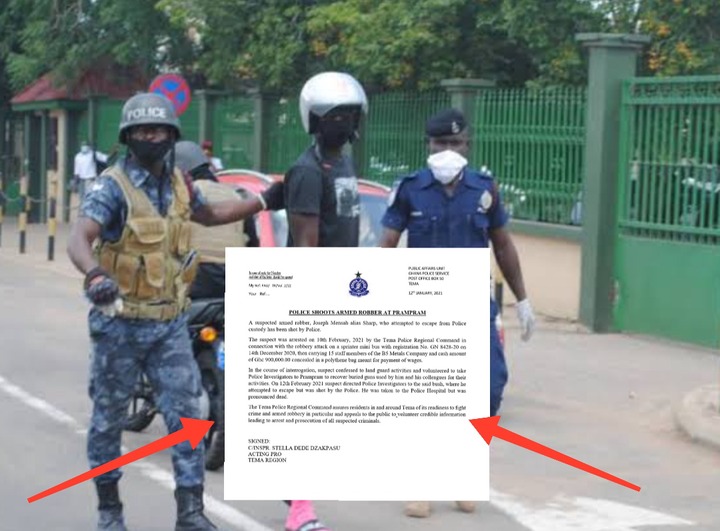 The Ghana police has shot a suspected armed robbed who tried to make his way out of police custody. The police reported and cleared the air on the incident which took place today at Prampram. Some hours ago, people heard gun shot around the area and most people didn't know what or who fired the gun, leaving a lot of people in fear and insecurity.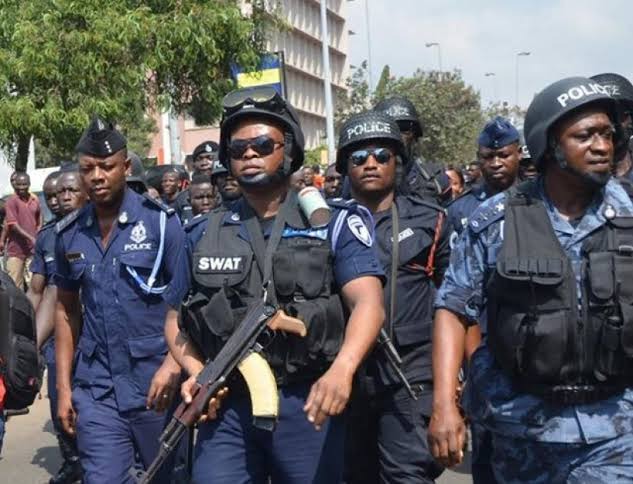 But the Ghana Police has finally made it clear that the shooting wasn't intended to scare anyone but to curb a situation that was at hand.
The Ghana police said a suspected Armed Robber at Prampram was shot, while he was attempting to flee from police custody.
A suspected armed robber, known as Joseph Mensah alias Sharp, was the person that tried to escape from Police custody but was shot in the process.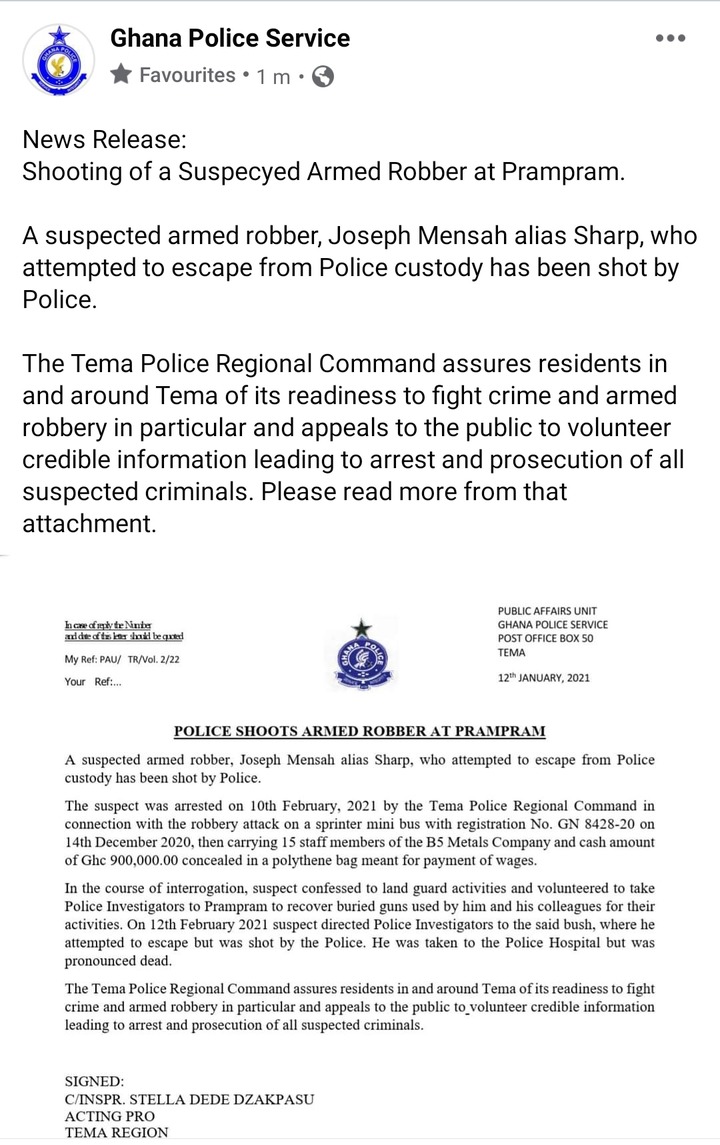 The Tema Police Regional Command went ahead to assure residents in and around Tema of its readiness to fight crime and armed robbery in particular and appeals to the public to volunteer credible information leading to arrest and prosecution of all suspected criminals.
Content created and supplied by: BallpointMedia (via Opera News )