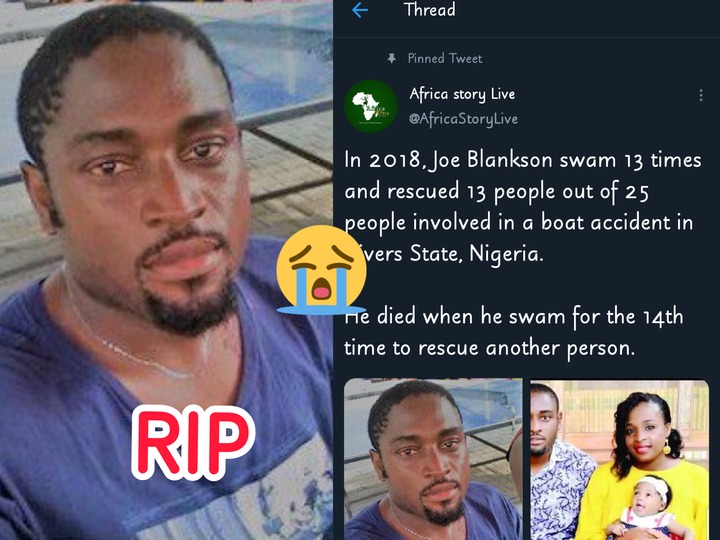 A handle on twitter posted a throwback of an event which has made people remember a sorrowful event which happened.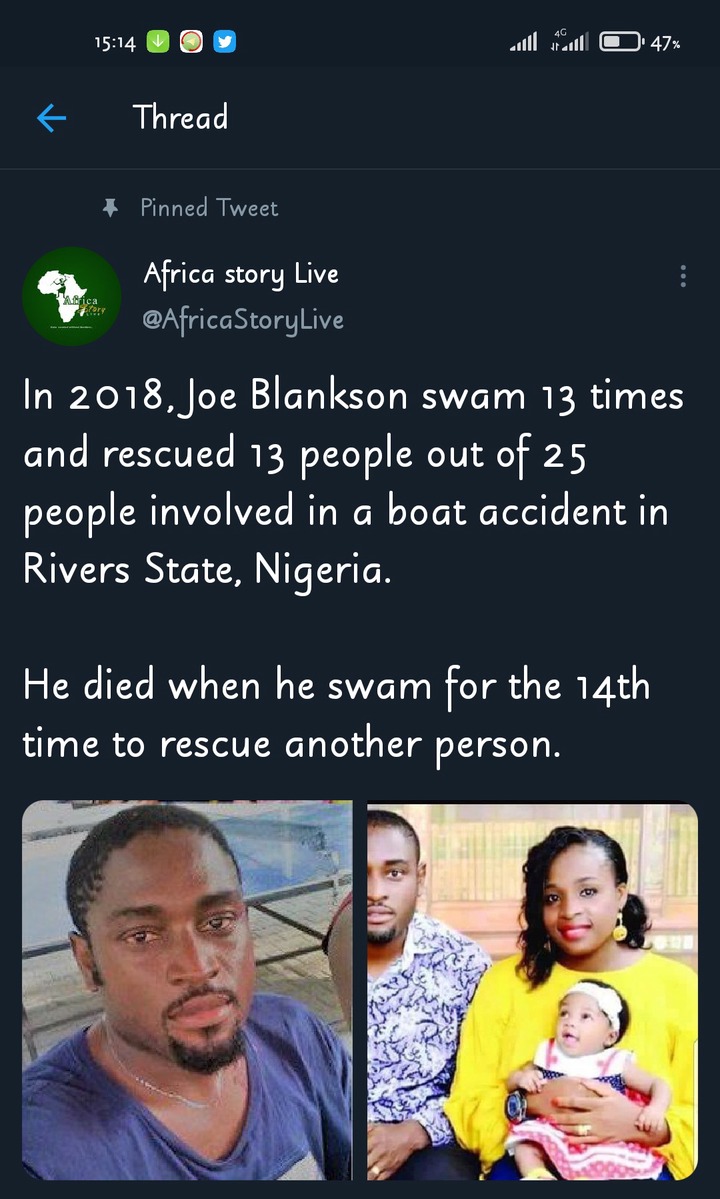 It can be remembered that in 2018, Joe Blankson died a hero in Nigeria. August 2021 will be 3 years since this event happened.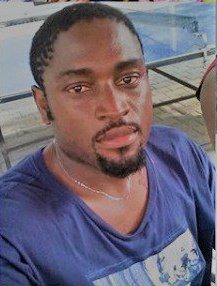 A boat accident happened in river state in Nigeria. 25 people got involved in the accident and started drowning. One man stood out to try and save all of them.
Joe Blankson placed his life on the line to swim and save 13 people. On his 14th swim, he died in the process unfortunately. He left behind a beautiful wife and two kids.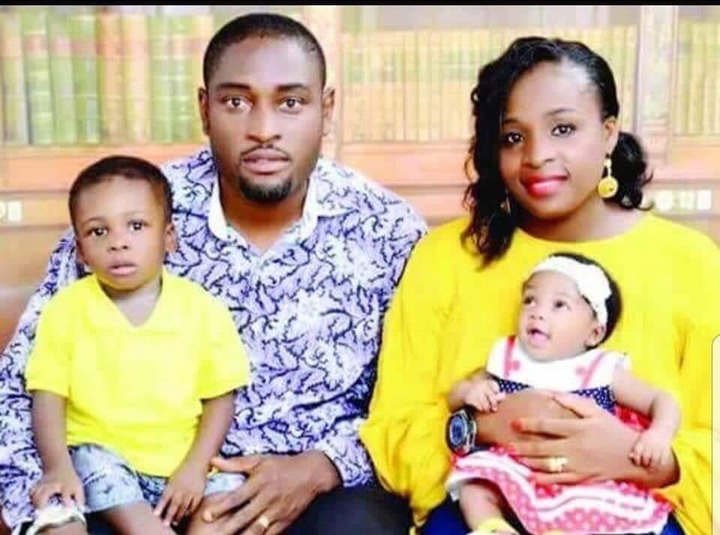 This is an act of true heroism. People praised him for that. All of a sudden this event resurfaced and people praised him the more.
When this handle posted this throwback, people went under the comment section to pour out their hearts. See some of the emotional comments in the pictures below.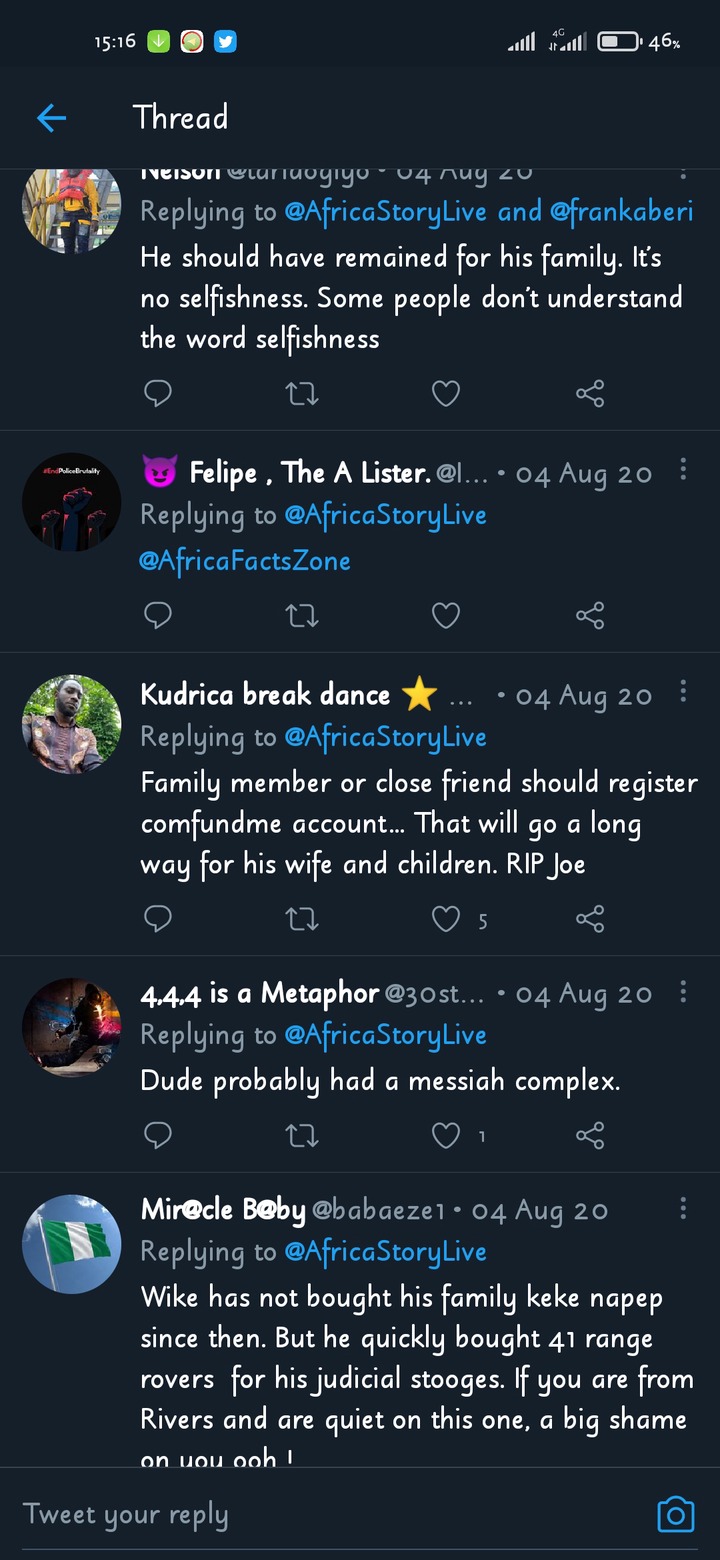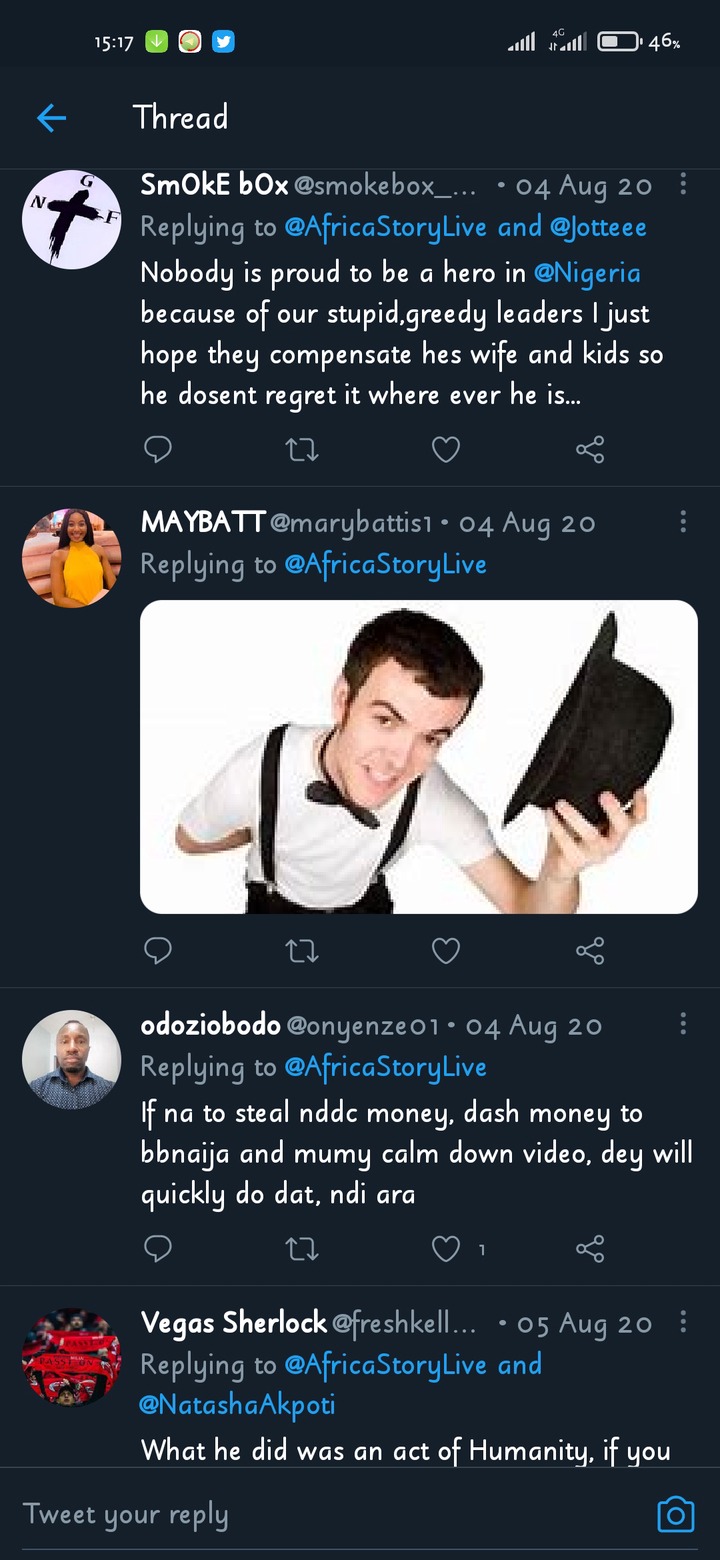 Follow me for more contents like this and latest news.
Content created and supplied by: Blackjuiceinfo (via Opera News )