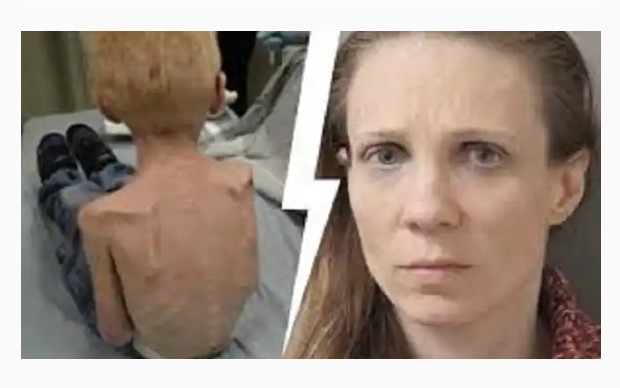 The idea of getting married again after the first marriage failed is not such a bad idea, but when it comes to meeting person who will influence you in a negative way, then it is better to raise your child alone. This us the sad story of a 4-year old boy who was starved by his own biological father and his stepmother. The situation has been described as an awful thing from the Holocaust by prosecutors who have sentenced the woman identified as Tammi Bleimeyer to 28-years behind bars and her husband also got his share of 15-years.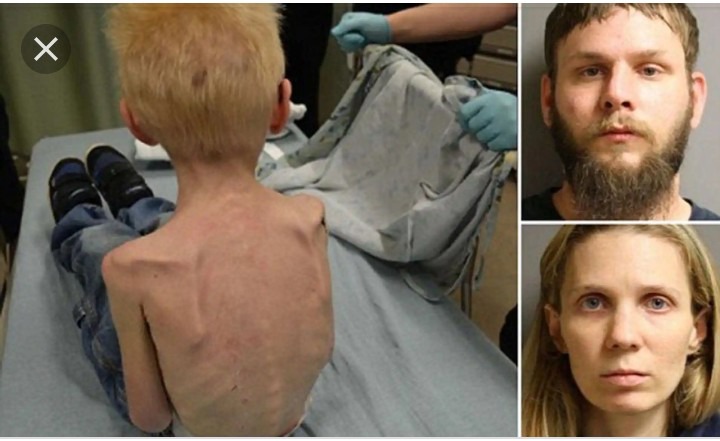 The evil act was revealed by the two children of accused woman, because they couldn't stand the sight of seeing their stepbrother suffer in the hands of their parents, who put little Jordan in a dark cupboard and left him there without food. The reason for the aggression against the little boy remains unknown, but it is believed that the evil acts were propagated by the wife. The two kids who reported the case to the police were the children of the accused woman whose names are Cody Frank and Allison, they testified against their parents in court, telling how both parents would lock little Jordan in a cupboard and abused him verbally and physically.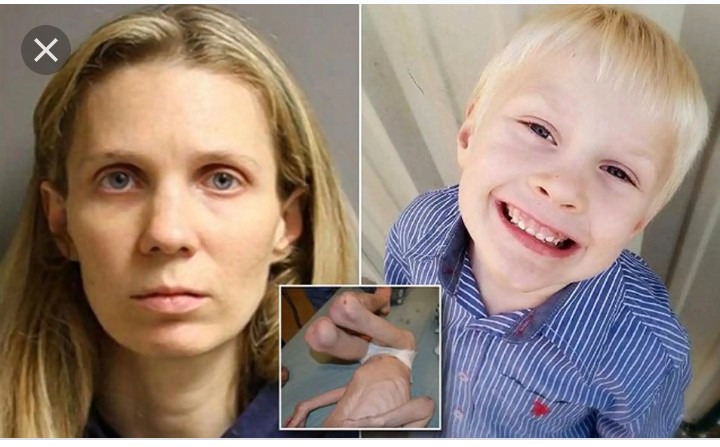 They even recalled how his own father would use a taser on Jordan and whenever they tried to talk their parents out of it, they would end up getting punished too. Nobody could image that such a thing would ever happen in an American family and with the approval of a father, because this has gone beyond abuse, it should be considered attempted murder.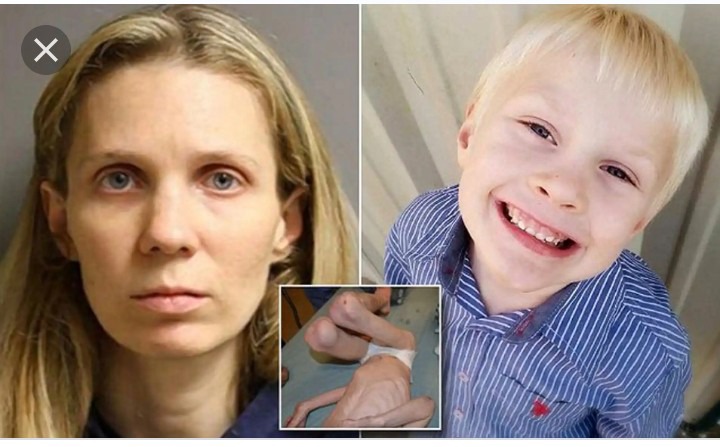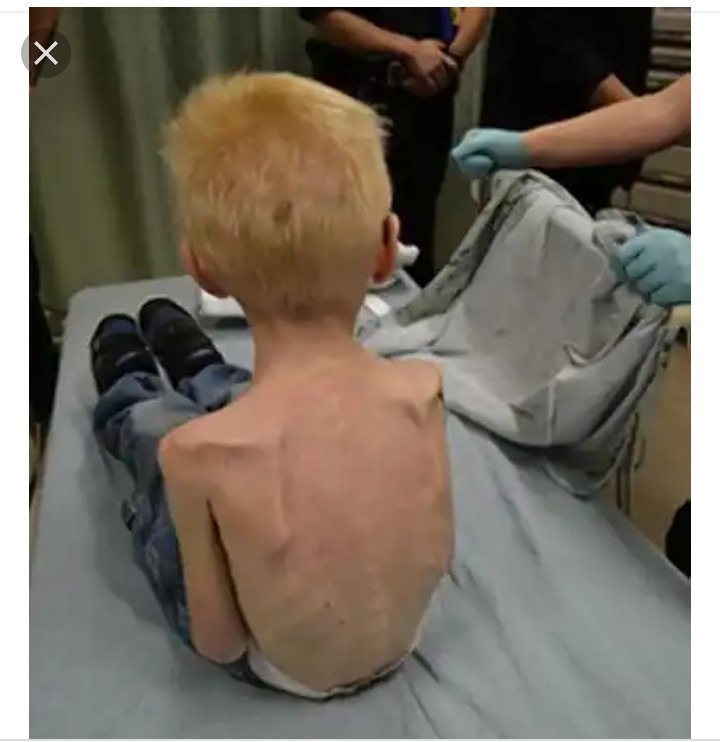 Cody and Allison are the eldest children of their mother who is the accused, they hope that by the time she is released, she ought to be a changed person. Jordan who is now 9-years old, currently lives with his biological mother, but the accused woman claimed during her trials that she never knew what caused the malnourished look of Jordan.
 Check out some testimonies as given by Cody Frank and Allison: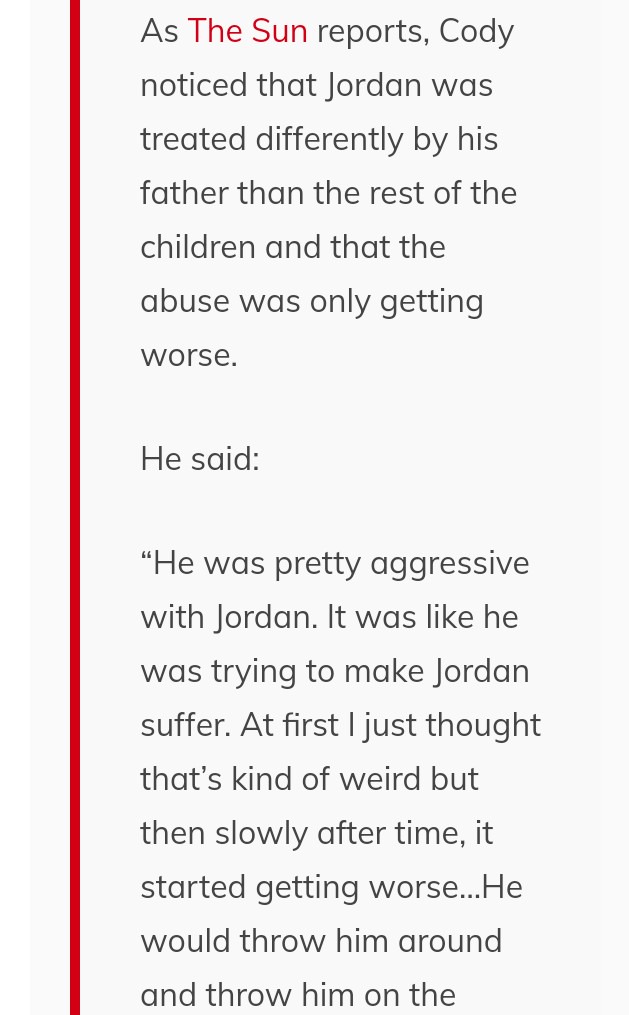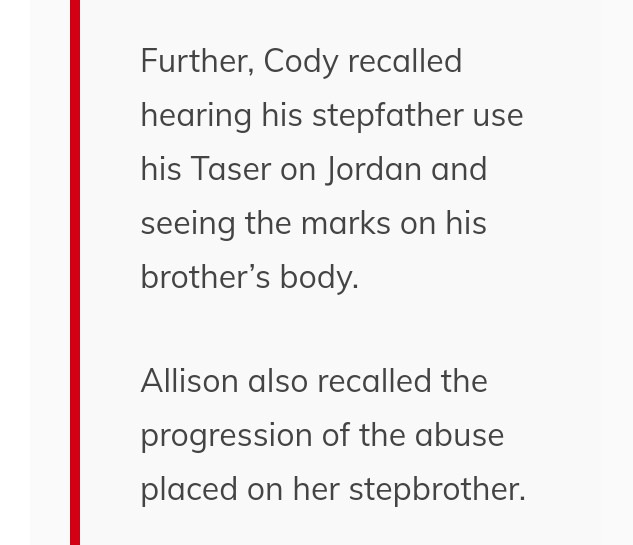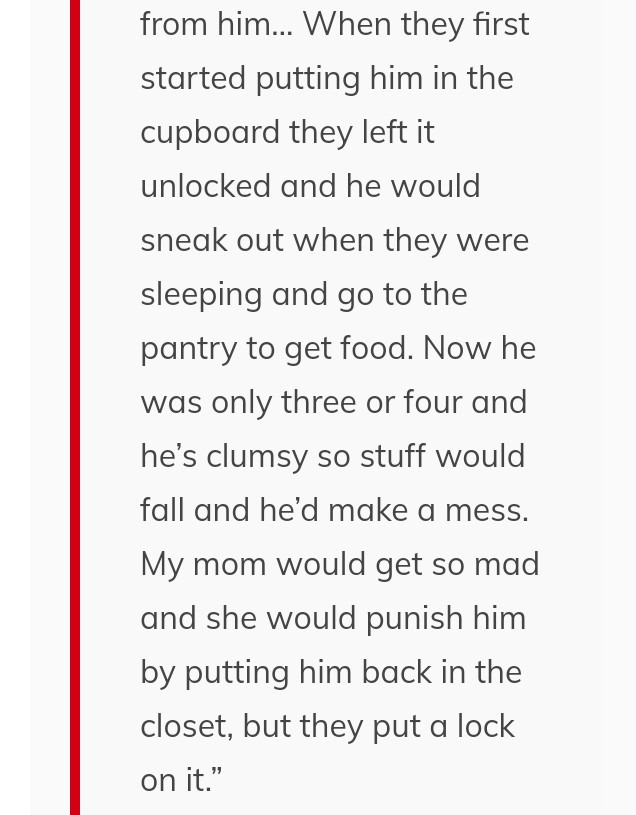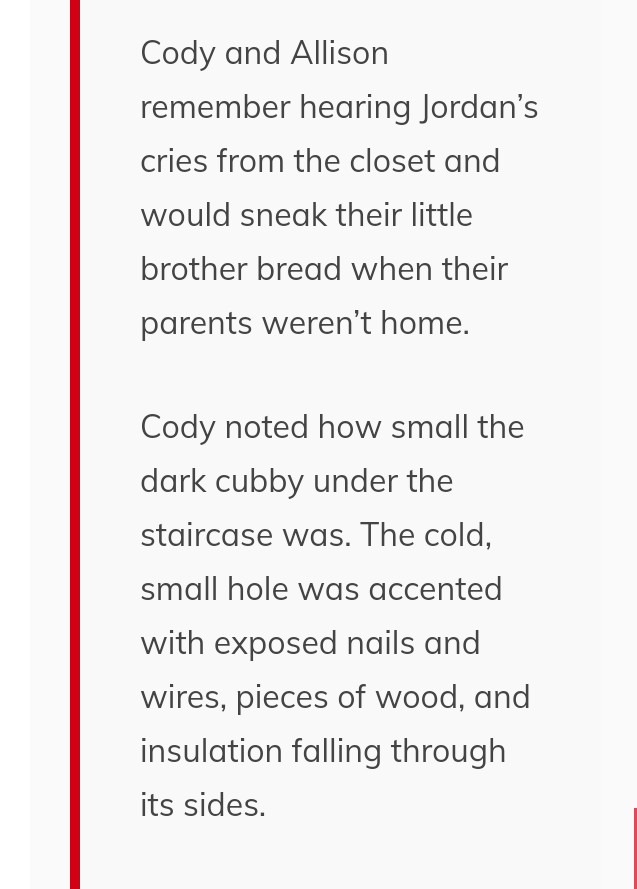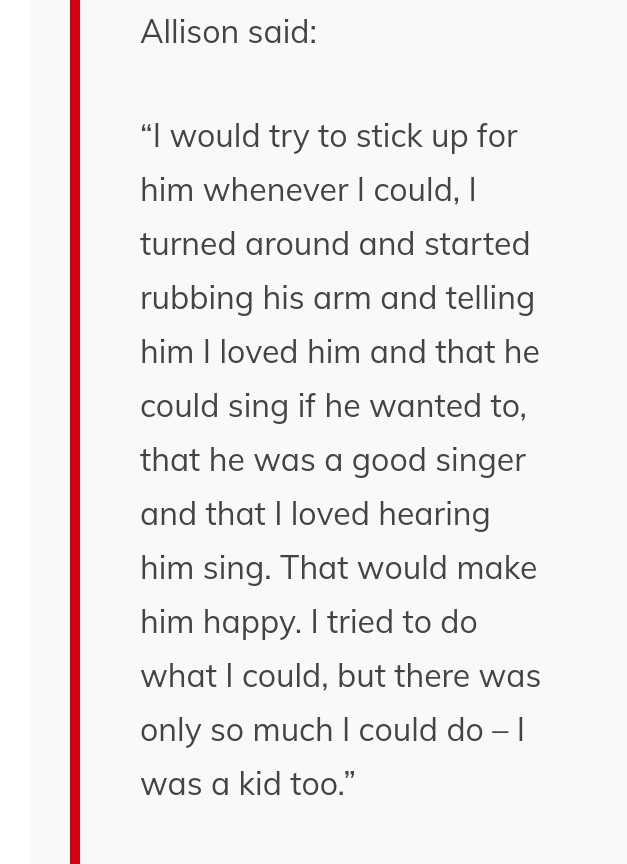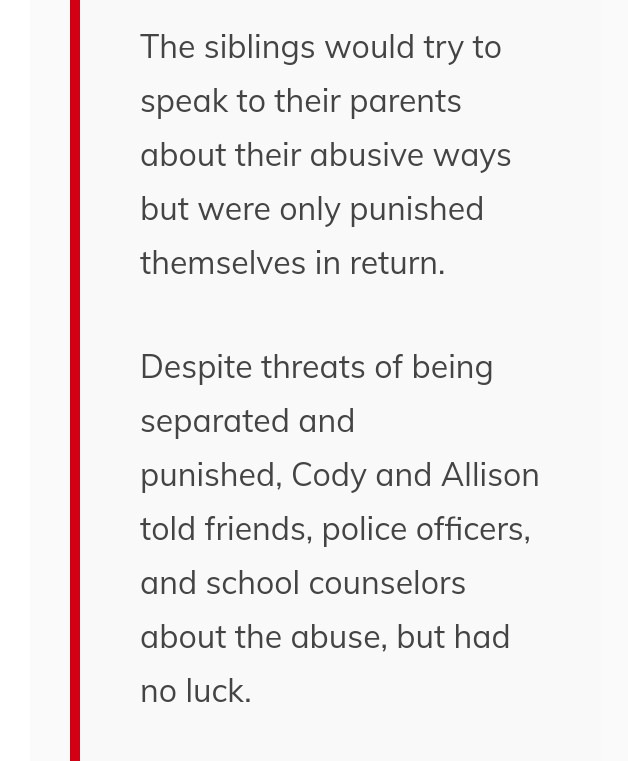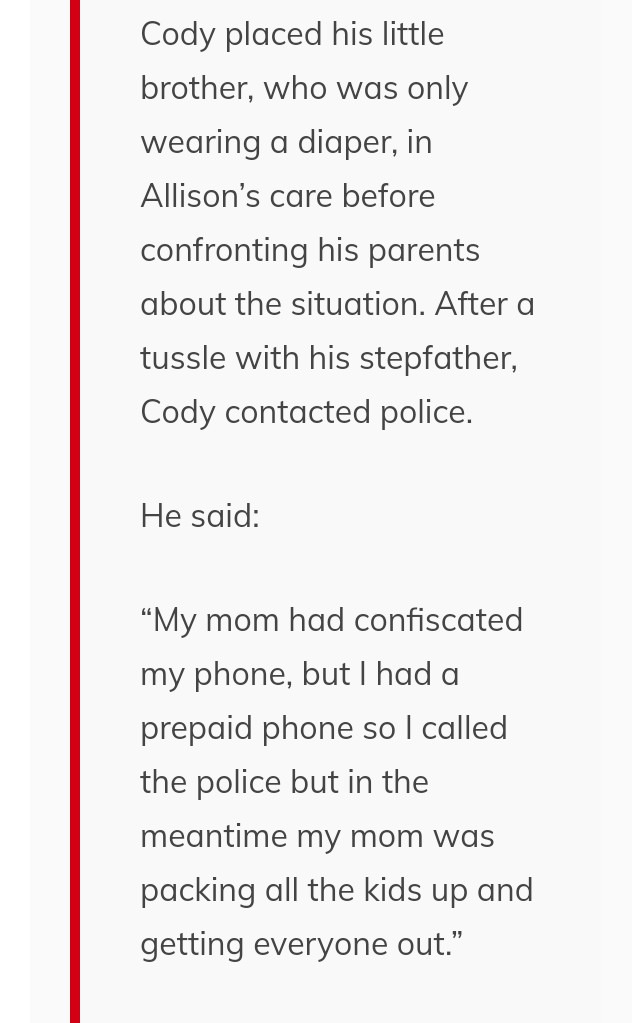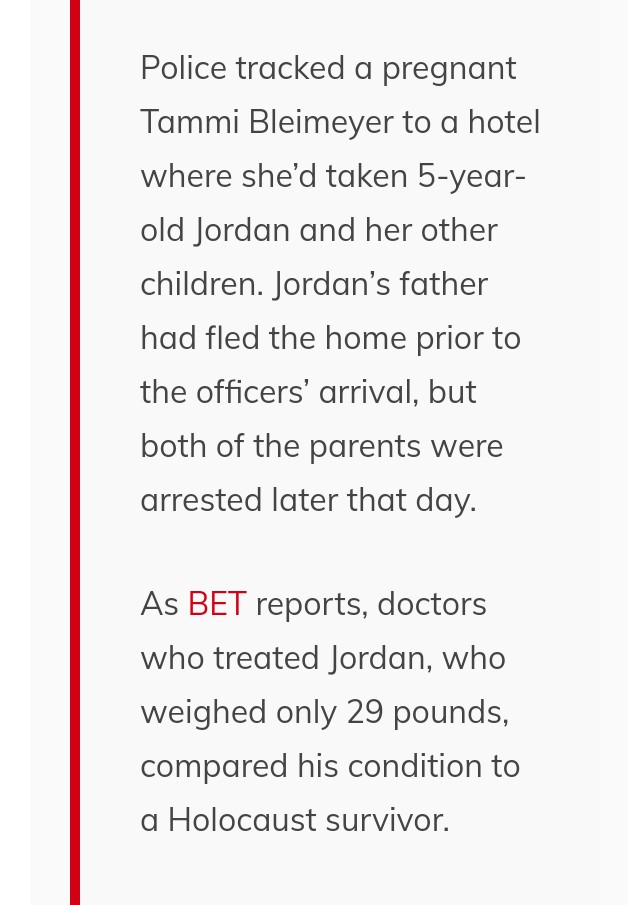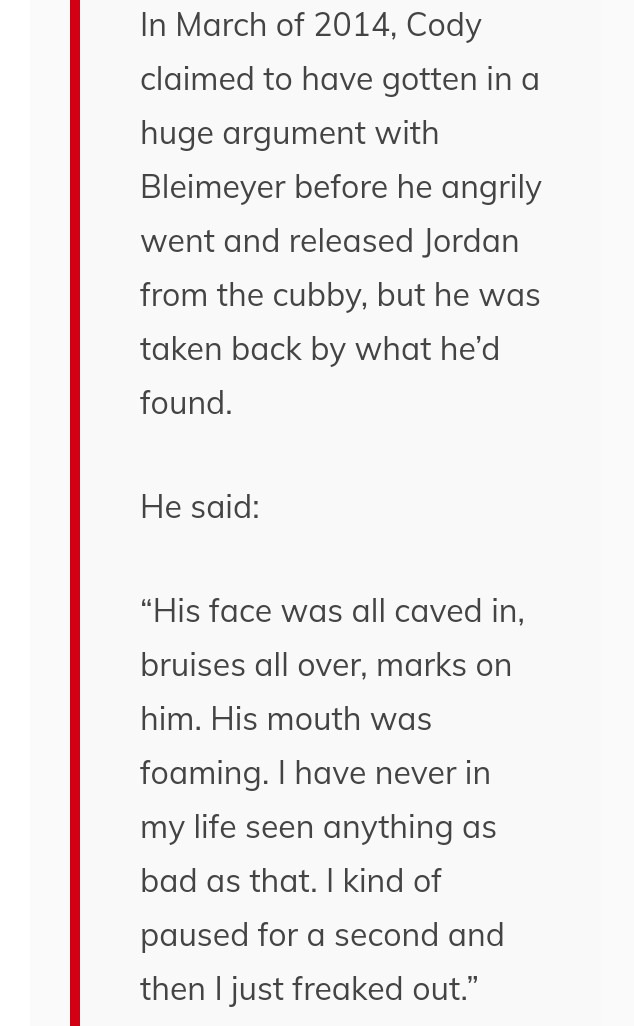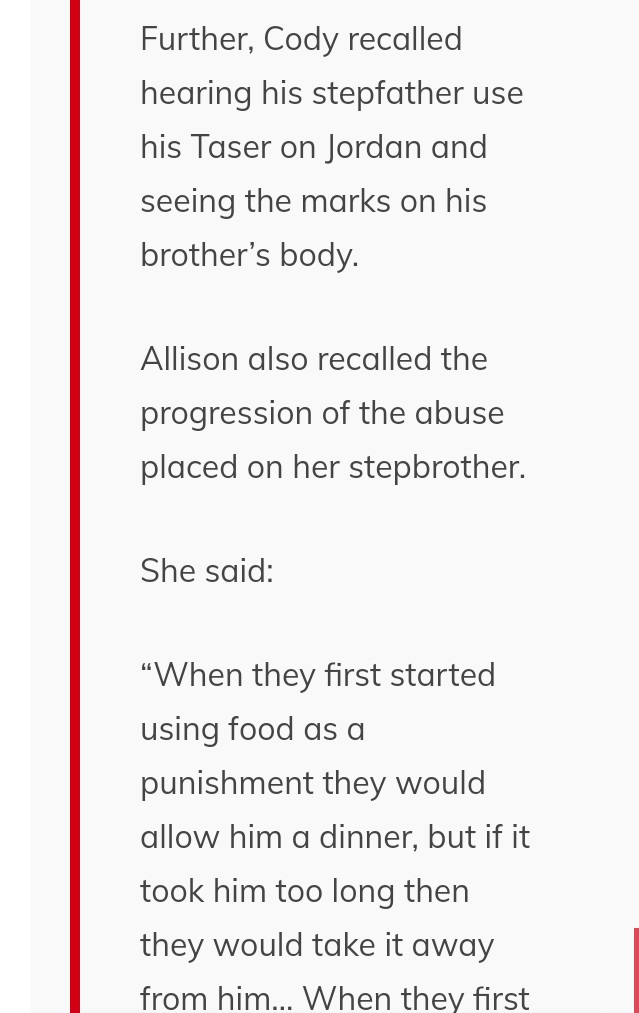 Content created and supplied by: KwameYa (via Opera News )