Traders at Okaishie market had to run as fast as their tiny legs could carry them when they saw thick smoke emitting from one big transformer along the roadside at where traders normally sit to trade.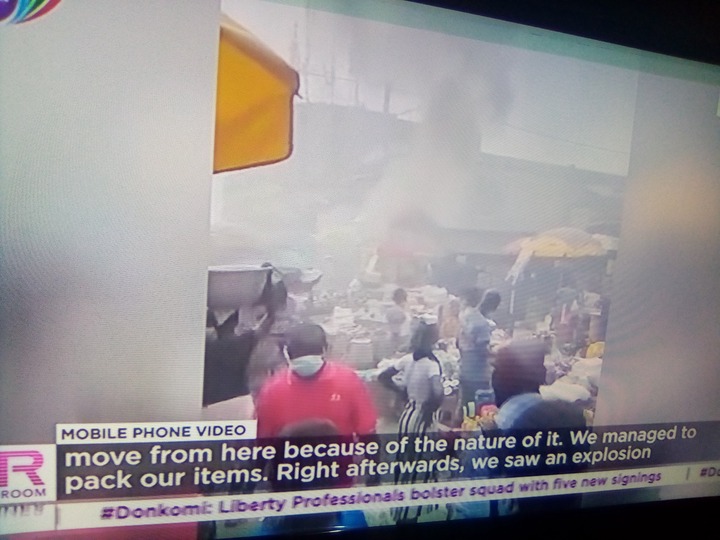 This incidence happened in the afternoon on Thursday, February 18, 2021 around 1:30pm. Eye witnesses account that, they were trading and doing their business at usual when they all realized that the transformer which belongs to the Electricity Company of Ghana is discharging thick smoke.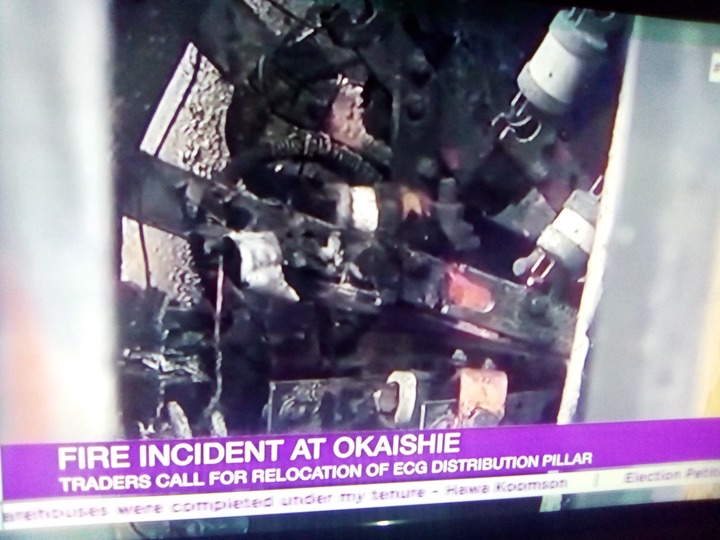 Traders had to run as fast as their thing legs could carry them. Eventually, the smoke became thicker and the electricity transformer exploded.
Market women who were nearby, quickly called the fire service. Due to the way the place is overcrowded with people, the fire service car did not find it easy entering into the market where the incidence have occurred.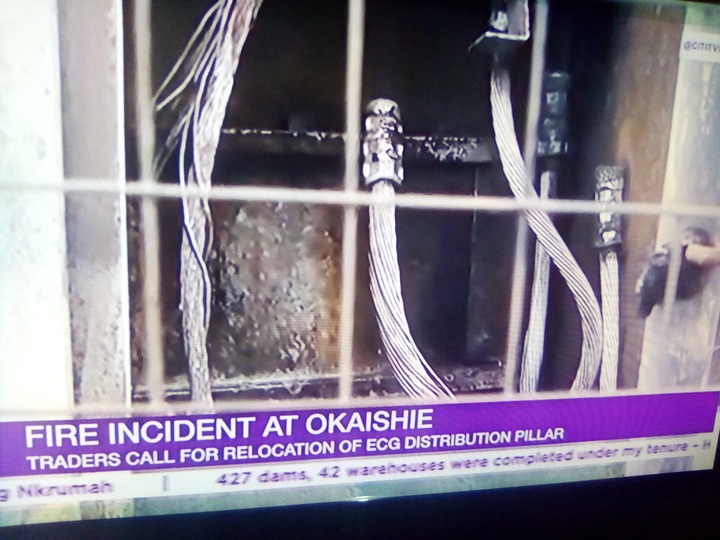 Officers from the Electricity Company of Ghana also came to the vicinity to see all that had happened.
After the fire had been quenched off, the Officers from the Electricity Company of Ghana advice the traders to desist from trading closer to the transformer but their advice was to no avail.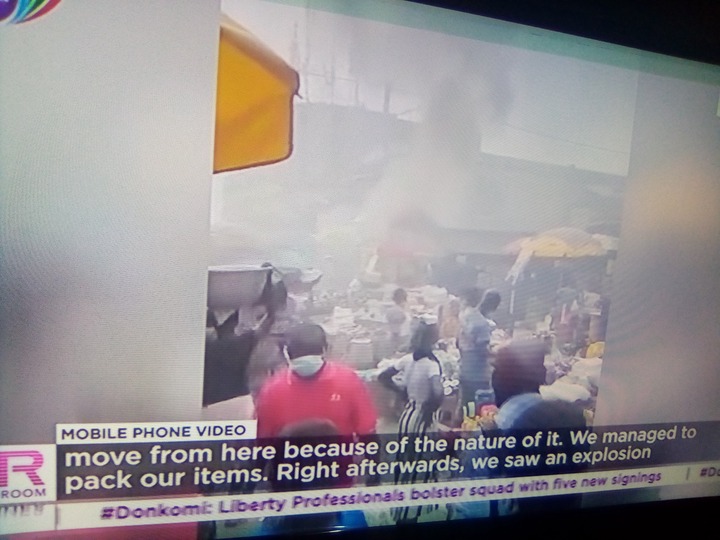 The traders claimed that, the have no place to go and sit and trade at the market. Around the transformer is the only place they have so far.
"I have been trading for the 7year, I have sat around this transformer for the past six years now.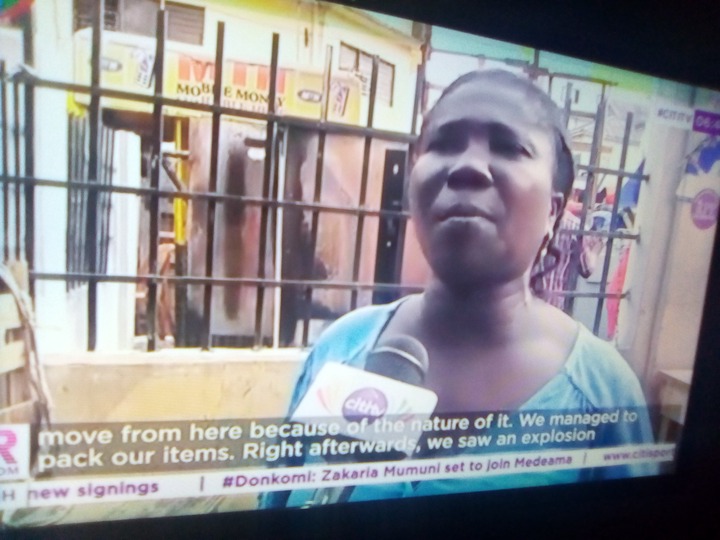 Now they are saying we should go. To where...... We don't have anywhere to go to" - A trader said.
According to the Officers from the Electricity Company of Ghana the result of the fire may be two wires touching other as a rat entered the transformer
Content created and supplied by: ElohaiBusiness (via Opera News )