Accidents and related incidents are now unfortunately becoming a commonplace in our beloved country, most especially car accidents. This is caused by a good number of factors that are highly avoidable, yet most drivers take the path which leads to ruin of their own lives and the innocent lives of their passengers.
Just recently, a metro mass moving from Koforidua to Kumasi crushed with a huge truck believed to have been moving in the opposite direction. This led to the crushing of the Metro Mass driver's lower limbs leading to his untimely death. The passengers were however safe.
The sad news has not ended there. This one involves two non-commercial cars of which one is believed to have been moving from Asikumah to Hohoe, and one also moving in the opposite direction colliding head-on with each other.
The collision was so serious and one cannot behold the scene normally with the eyes. The drivers of both cars who are fortunately and unfortunately single in their cars died on the spot after being crushed in the accident.
Their remains were transported to and deposited at the morgue of Ho Teaching Hospital (Trafalgar). According to eyewitnesses, because the two drivers were both single in their cars, the collision was very serious due to over-speeding.
While some people put the blame on the bad nature of the Asikumah to Hohoe road for having unnecessary speed bumps and potholes, others blame the drivers entirely for not taking their time on the poor old road.
For unknown reasons, the names of the accident victims were not revealed by the police who invaded the scene.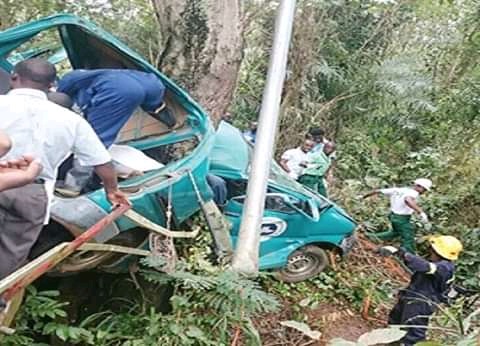 Content created and supplied by: Discoverers_Gh (via Opera News )