My boyfriend started using my car frequently than I do because we moved in together and mostly shared everything so it wasn't a big deal for him to use my car.
Well let me tell you how I meet him, one faithful afternoon which happened to be my first at the University, he approached me with one of the best smiles I have ever seen in my life.
And with his gentle appearance and gesture, he help me packed my stuffs to the hostel and from there we started to see each other often, that how he became my boyfriend.
Now back to the real deal. He called me at dawn, a day before Sunday around midnight complaining and crying bittely that he has been robbed and my car has been stolen as well, as a good girl friend I told him to come home and let sort things out.
He came and I explained things to on how to pay because of how my dad is if for me alone it wouldn't have been a problem.
As time goes on my daddy begin to ask of the car and be came suspicious so I had to pay with my money because my daddy never liked the guy for no reason.
I got my self the same car and banned him from using it and as a result of that he broke up with me.
Two years later I saw the car at my new residential area and it happened that we were neighbors, I became suspicious of the car so much that I involved the police and to my surprise after the investigation the car was truly my old car and he just made a story up to take the car he wasn't really robbed
WRITER :NYAME JONATHAN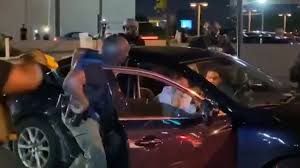 Content created and supplied by: Social_media_trends (via Opera News )