Affected flood victims at Nawuni in the Kumbungu district, in the Northern Region have admitted that they are ever ready to evacuate from their current settlement to higher grounds away from the banks of water bodies after the community was hit hard by flood following spillage of the Bagre Dam due to torrential rain falls which has left many displaced and homeless.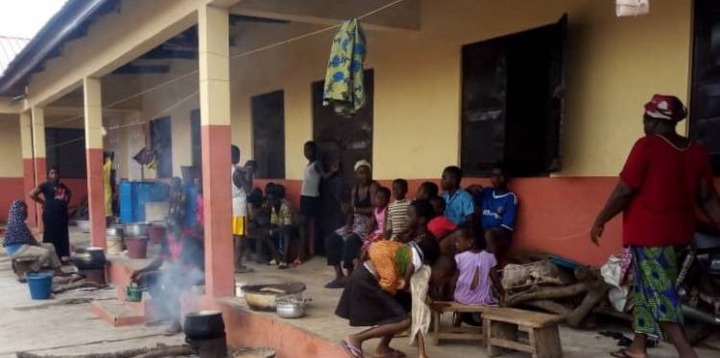 The flood have destroyed properties forcing many to relocate to a school structure as their temporal habitat.
Nawuni flood victimsAdmitting to the calls that they will now evacuate from the community due to perennial flooding situation, the assembly member for the area called for support from government, NGOs, Philanthropists and the general public to assist them in their resettlement process
Addressing the Media, the Northern regional Director for NADMO Alhaj Abdallah Abdul Mumin indicated that plans are far advanced to facilitate the resettlement of the residents upstream.
This took place at kumbungu district in the Northern Region.
Content created and supplied by: Zy0z (via Opera News )